Archive: August, 2010
Salvation Army volunteer has to buy back her stolen bike because of lousy pawnshop laws.
Woman on fire: Spurned lover torches ex's block.
Hotel hookers get unhappy endings.
Six lousy bucks.
That's what the two heartless thugs who attacked a 93-year-old woman in her Center City apartment building got on Monday. Police now are hunting the robbers - whose ruse was caught on surveillance camera - in hopes of bringing justice to the victim and ensuring it doesn't happen again.
Police spokesman Lt. Frank Vanore said the two men appeared to be stalking the victim when she entered her high-rise at 15th and Locust streets about 10 a.m. Monday. Security cameras show one man strolling boldly past a security guard and following his prey into the elevator, while the other suspect distracted the guard with a phony story about his grandmother once living in the building. See the video here.
Numbers are numbers -- you can stretch them and twist them to make a whole bunch of different points.
Take the homicide count. As of Tuesday night, the city had recorded 197 murders, 10 more than at this time last year. Mention the unwelcome increase to a public official, and you'd likely be met with a wave of numbers. One murder is too many, he or she might say. Still, the official might add, the murder tally is down 24 percent from this point in 2007, when it stood at a mind-numbing 264.
Progress. The city's made progress.
A 19-year-old man was shot in the neck in Kingsessing about 7:30 tonight.
Police said the victim, whose name was not released, was wounded at 55th Street and Willows Avenue. He was admitted to the Hospital of the University of Pennsylvania in critical condition.
The shooter was initially described as a black man in a dark shirt who fled south on 55th Street on a bicycle, police said. Tipsters can contact Southwest Detectives at 215-686-3183.
This afternoon police announced the arrest of a 42-year-old man they say was responsible for the violent assault of a Philadelphia police officer yesterday. Perry Martin, of South Philadelphia, was arrested this afternoon at 28th and Morris Streets and faces charges of aggravated assault and related offenses for yesterday's incident in which police allege he picked up Lt. Douglas Stanford, flipped him over and body slammed him into the concrete causing broken ribs and a bruised lung after Stanford was attempting to arrest him after he allegedly committed a retail theft inside a Rite Aid Pharmacy at 15th Street and Moyamensing Avenue, cops said. Stanford is still recovering at the Hospital of the University of Pennsylvania, police said.
Bensalem police are seeking witnesses to a Saturday accident that left a Bensalem man dead.
Jose Torres, 37, of Knights Road near Tulip Avenue, was crossing Street Road near Wine Avenue about 2:15 a.m. Saturday when a car hit him in the eastbound lanes. The impact threw him into the westbound lanes, where two other cars hit him. Drugs, alcohol and speed do not appear to have been a factor in the accident, police said.
Anyone with information regarding this accident can contact Officer Neil Tropiano at (215) 633-3700.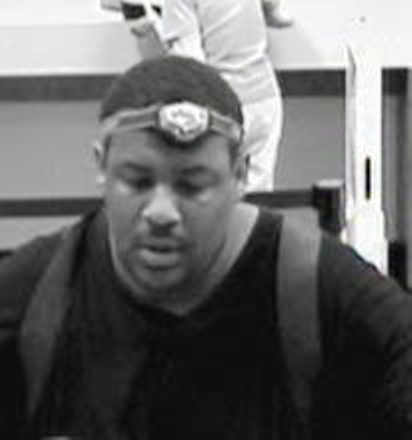 Authorities are asking the public's help in finding the bank robber who could be behind at least four heists - including one yesterday - in the past five weeks in the Philly region.
Anthony Wayne Ransom, 44, has been charged in the July 12 robbery of the Citizens Bank at 2516 Welsh Road, FBI Spokesman J.J. Klaver said. He is suspected in three bank robberies in Jenkintown: July 19 at the PNC Bank, 123 Old York Road; Aug. 12 at the FirstTrust Bank in the Pavilion at 261 Old York Road; and yesterday's robbery of the TD Bank branch, 710 Old York Road.
Ransom also is wanted for escaping a federal halfway house in Philadelphia on June 26. Ransom left the halfway house that day to go to work in Willow Grove but he never showed up to work or returned to the halfway house.
He is described as 6-foot-3 and 250 pounds. He has worn a thick beard and is known to frequent Jenkintown and Abington. He is considered armed and dangerous. Anyone with information about his whereabouts can call the FBI at (215) 418-4000, the U.S. Marshals Service at (215) 597-7273, the Abington Police Department at (
267) 536-1100 or their local police.
Police have identified a man found shot to death near the John Heinz Wildlife Refuge yesterday morning as Timothy Sullivan, 47, of Folcroft, Delaware County.
Sullivan, who lived on Carter Road near Taylor Drive, had been shot once in the head. His body was found about 6 a.m. in a lot adjacent to the refuge on 86th Street near Lindbergh Boulevard.