Archive: August, 2010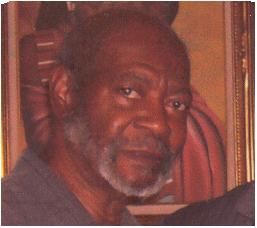 Henry Hall, a 71-year-old who suffers from dementia, went missing from his home in North Philadelphia last Thursday, police said.
Hall, who requires daily medication and also suffers seizures, was last seen a gray patterned rugby shirt with pinstriped pants and white sneakers on Sydenham Street near Louden about 2:30 p.m. Police have asked anyone who has information on Hall's whereabouts to contact Northwest Detectives at 215-686-3353, or dial 9-1-1.
Hall is 5-feet-9, 150 pounds, with brown eyes and a gray beard.
Apologies, folks -- I should have posted this eons ago.
I wrote a story in Monday's Daily News that examined two approaches the Philadelphia Police Department is relying on this summer to combat the rising numbers of homicides and shootings in the city.
The bulk of the story focused on the Smart Policing Initiative, a three-pronged federally funded pilot program that is trying out some -- and not-so-new -- strategies in 60 neighborhoods across the city. A smaller portion of the story checked in on Operation Pressure Point, which is experiencing some growing pains this summer.
Police are busy this morning investigating a woman who was brutally stabbed to death in Kingsessing as well as a rape that occurred near police headquarters and an off-duty officer who allegedly drove his car in to the Delaware River.
The murdered woman, who remains an unidentified Jane Doe, was found with multiple stab wounds to her face, chest and back on Peach Street near Warrington Avenue shortly after midnight. She was pronounced dead on scene at 12:06 a.m., police said.
Police had no details to release this morning regarding one of their own who allegedly drove his car into the Delaware River sometime after 2 a.m.
Jailbreak: Delaware County accidentally springs two inmates, the fifth such bungled release in recent months.
A stabbing victim stabs back, helping cops identify a Logan killer of two.
A college kid is held in the slashing of a Muslim cabbie in this week's NYC hate attack.
Police identified a man slain in a triple shooting last night in Francisville as Bradley Poole, 41.
Poole, of Wylie Street near Perkiomen, was shot in the neck, torso, arm and calf in the 10 p.m. shooting outside his home, police said. He died at Hahnemann University Hospital. Two other men also caught bullets in the same incident. One, 33, remains in critical condition at Hahnemann with a gunshot wound to his chest. The other, 30, is in stable condition there with wounds to his thigh and foot.
The shooting occurred during an argument. Police reported no suspects. Tipsters can call homicide detectives at (215) 686-3334 or -3335.
A 73-year-old man was shot and wounded with what police said appears to be a blow dart last night, according to investigators.

The man was sitting on the front steps of his home on Clarion Street near Dickinson at about 7:30 when he was shot with the dart in the shoulder, cops said. He was taken to Thomas Jefferson University Hospital where he was listed in stable condition, police said.

Investigators said the shooting appeared to be random and reported no arrests.
It's a wrap: The Mummy Bandit got indicted today.
Hiram Joseph Adams - nicknamed "Mummy Bandit" because he wore bandages during bank robberies - was charged in a five-count indictment today with four counts of bank robbery and one count of attempted bank robbery. The indictment charges that Adams robbed: the Wachovia Bank, 1700 Market St., Center City, on July 8, 2009; the Valley Green Bank, 7226 Germantown Ave., Philadelphia, on Jan. 29, 2009; the Citizens Bank, 1000 Easton Road, Cheltenham Township, last May 4; and Sovereign Bank, 800 E. Willow Grove, Springfield Township, last June 4. It also alleges that he tried to rob the Citizens Bank at 8616 Germantown Ave., Philadelphia, last May 28.
If convicted of all charges, Adams, 45, faces a maximum sentence of 100 years in prison, three years probation and a $1.25 million fine.
Three men were rushed to Temple University Hospital about an hour ago after they were stabbed on Fifth Street near Pike in Hunting Park.
One man, 25, was stabbed in the face and hand multiple times. A second man, 24, sustained cuts to his hand. And the third victim, 40, was stabbed once in the left chest.
Police made an arrest and recovered the weapon. Further details were unavailable.