Archive: August, 2008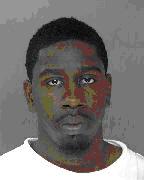 Police officials announced just two hours ago that DNA evidence postively linked Dorrell Shaw to one of the six Frankford attacks commited by a supposed serial rapist since June.
Special Victims Unit Capt. John Darby said additional information has led investigators to ask District Attorney Lynne Abraham to charge Shaw with three other rapes as well. Sources just told Philly Confidential that Abraham approved the charges against Shaw, 26, who lived on Marlow Street near Bridge.
Shaw was identified earlier this week by police as a "person of interest" because he resembled sketches of the rapist, lived in the area where the attacks occurred and was wanted on a probation violation. Check back here a little while later for more on this case, or read tomorrow's Daily News.
Fakjur Uddin, who family members affectionately called "Apu" helped his father run the family convenience store in Germantown. He came to the country from Bangladesh with hopes of becoming a teacher. But a couple of thugs cut his life short yesterday when they bound him with duct tape, and gunned him down inside his father's shop. Residents and other business owners have expressed their outrage. Police are asking for the public's help in this case. Anyone with any information on the slaying should call the citywide tipline at 215-686-TIPS.
Below is the story as reported by Daily News staff writer Christine Olley:
Every morning, 20-year-old Fakhur "Apu" Uddin opened his father's Germantown convenience store.
In his native Bangladesh, it is customary that children work for their parents so that they can learn the family business as well as help out, Uddin's friends said.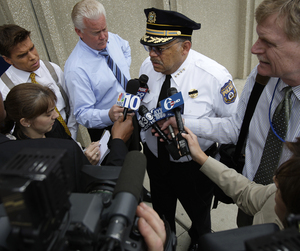 Police Commissioner Charles H. Ramsey and District Attorney Lynne Abraham had a joint news conference outside Ben Franklin High School this morning to extol the virtues of a new crime fighting idea: high quality Pre-K programs.
The commish and the DA cited a study done by the statewide crime fighting think tank, Fight Crime: Invest in Kids Pennsylvania, which argues that better Pre-K care will lead to fewer kids dropping out of high school. And fewer dropouts, dear readers, will mean less crime.
No, really: the study claims high school dropouts are three and a half times more likely than grads to be arrested, and eight times more likely to be incarcerated. Boosting the city's graduation rates by just 10 percent could prevent 75 murder and 2,030 assaults here every year.
A day-long series of raids in Southwest and West Philadelphia today culminated with police serving 70 warrants and arresting 83 people on drug charges.
"We took a lot of bad people off the streets today," Narcotics Field Unit Capt. Debra Frazier said during a news conference tonight at the 19th District's headquarters, 61st Street and Haverford Avenue.
She said police and U.S. Marshals confiscated $248,468 worth of drugs, $34,204 in cash, 13 firearms and three automobiles from the busts.

Among those arrested was John Thomas White, 73, who cops found with 300 packs of crack cocaine and a handgun with an obliterated serial number inside a house on Regent Street near 54th in Southwest Philadelphia.
Police arrested an Upper Darby man, Demond Bymun, who apparently rented the property to White. Frazier said Bymun rented three other houses on that same block of Regent to drug dealers as well. Frazier said the daylong raid was the third executed by cops in different sections of the city this summer based on community tips.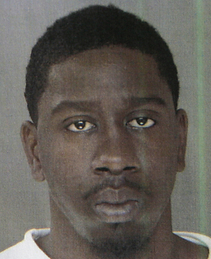 Frankford residents have not quite relaxed since the arrest of a man sought for questioning in a string of illicit sexual assaults in their neighborhood. They're on pins and needles, while they wait for concrete answers in the investigation. Dorrell Shaw, 26, named a "person of interest" by police, surrendered to police about noon yesterday, after a warrant was issued for his arrest for a parole violation. He hasn't been charged in any of the attacks.
As of today, police provided no update, but say the investigation continues. Below is an excerpt from our story in today's Daily News:
Frankford residents were somewhat relieved by yesterday's arrest of a man sought for questioning in six sexual assaults in the area.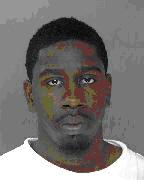 To say the people of Frankford are on edge right now would be the understatement of the year.
Six sexual attacks -- all possibly at the hands of the same deranged man -- pushed the neighborhood into a lockdown mode last night. Cops combed the streets, residents took arms and young women hid indoors. Below is an excerpt from our story in today's Daily News:
The people of Frankford wanted blood last night.
Police believe that a brutal serial rapist who has been terrorizing the area since June may be linked to attacks on two more women yesterday, pushing residents over the edge.
Police Commissioner Charles H. Ramsey and scores of police patrolled the streets while groups of young men huddled together on corners, promising to crack the predator's skull if they found him first.
Mothers and grandmothers clutched knives and mace as they stood guard on their porches and ordered young girls to get inside before sundown.
Many Frankford residents vowed to forgo sleeping at night until the rapist is caught.
"Our plan is to sit up and be ready, because we're going to protect our own," said Meshelle Mayfield, a local block captain who kept a machete by her side over the weekend.
"We're taking our neighborhood back."
The city was relatively quiet crime-wise this weekend, except for these incidents.
An off-duty police officer suffered a broken nose after two assailants struck him with a pipe yesterday morning, police said. The suspects struck the 35th District cop in the face after approaching him on Red Lion Road near Pelle, in the Northeast, about 2 a.m., said Sgt. Ray Evers. Then, they fled in an unknown direction in a silver Nissan. The officer was treated at Frankford Hospital-Torresdale. Police reported no arrests as of last night.
___________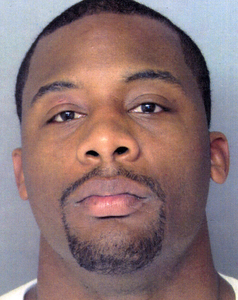 Anthony Hadaway, who was wanted by police for committing robberies in Elmwood and West Philly earlier this month, was arrested today.
Hadaway, 32, was found hiding out in a home on 11th Street near York in North Philly at about 9 a.m., said Lt. John Walker of Southwest Detectives.
Walker said Hadaway brutally beat the female owner of Fashion Unlimited, at 61st Street and Woodland Avenue, on Aug. 1. The woman, who's name was not released, suffered severe facial injuries and a damaged left orbital socket. Five days later, Hadaway held up a dry cleaners near 52nd and Catharine streets at gunpoint and wrapped an employee's hands and feet in plastic.