Archive: June, 2013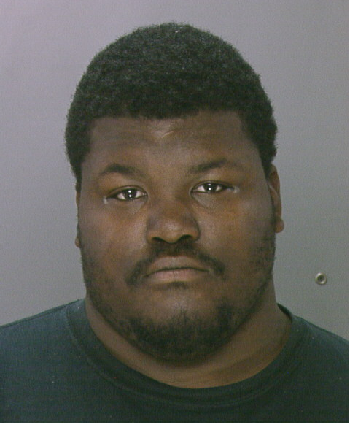 A staff member at Bryant Elementary School in Cobbs Creek has been charged with indecently assaulting a 14-year-old student, police said.
Christopher Robinson, 22, a school bus attendent and hall/lunch monitor, is charged with corruption of minors, contact with a minor and indecent assault. Authorities said Robinson, of Ithan Street near Market, assaulted the girl April 30 in the schoolyard at Bryant, located on Cedar Street near 60th.
Police would not elaborate on the nature of the alleged assault, but said that three other female students reported Robinson used foul language when talking to them.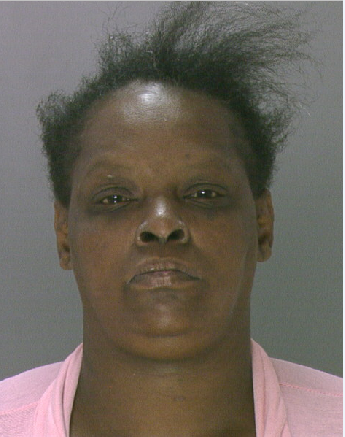 A Grays Ferry woman who allegedly pushed her beau down the stairs during a 2011 domestic argument now is charged with murder, after the Point Breeze man died earlier this year.
Anita H. Henderson, 44, of Patton Street near Reed, was charged with involuntary manslaughter in the Jan. 6 death of Solomon Maxwell, 64, of Titan Street near 22nd, police spokeswoman Officer Christine O'Brien said.
Maxwell told police his girlfriend pushed him during an Oct. 20, 2011, argument, and he fell down the steps, breaking his neck and becoming paralyzed, O'Brien said. His cause of death was listed as "sequelae of blunt impact injury to neck," or complications from his injury, O'Brien said.
Police have arrested two men in last month's fatal shooting of a Carroll Park teen during a street robbery in West Oak Lane.
Qurian Sullivan, 22, of Fairmount Avenue near 39th Street in Mantua, and Onzie Tate, 20, of Parkside Avenue near 51st in West Philadelphia, were charged with murder, robbery, burglary and related offenses in the May 21 shooting of Marquine Pickett, 19, of Master Street near 58th, police spokeswoman Officer Christine O'Brien said. The duo allegedly attacked Pickett on Stenton Avenue near Gorgas Avenue just before 9:30 p.m., O'Brien said. Pickett died of a gunshot wound to the chest at Albert Einstein Medical Center later that night, she added.
According to his obituary, Pickett was a devout Muslim who loved to read and write, make music and do carpentry work.
Police have arrested two men in the unrelated fatal beatings of two elderly citizens.
In the first case, police say Tito DeJesus, 42, of North Philadelphia, broke into a home on Water Street near Ontario through a first-floor, front window and attacked Alice Sanders, 94, as she slept in her living room on Feb. 25. DeJesus, 42, who was homeless but recently lived about a block away from his victim on Ontario Street near Front, allegedly punched Sanders in her head and tried to sexually assault her before fleeing, police spokeswoman Officer Christine O'Brien said. Friends trying to visit Sanders the next day heard moaning from within her home and alerted police, who discovered Sanders inside with a severe head injury, O'Brien said. Sanders died from her injuries on March 21 at a Wyncote nursing home, O'Brien said.
DeJesus was arrested last Thursday for murder, burglary, criminal trespass, attempted sexual assault and related offenses.He was ordered held without bail and faces a June 19 preliminary hearing.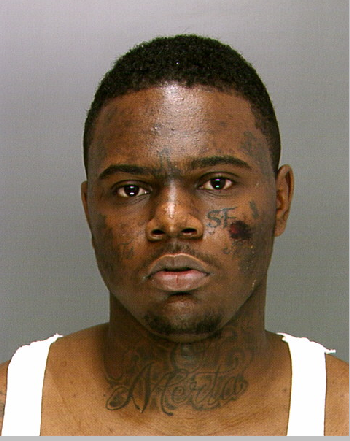 An 18-year-old has been charged in a weekend shooting in Strawberry Mansion that left another 18-year-old in critical condition, police said Monday.
Shakur Smith has been charged with aggravated assault, violation of the Uniform Firearms Act, assault, reckless endangerment and related offenses for allegedly shooting an 18-year-old man on 32nd Street near Berks shortly before 11:30 p.m. Saturday.
Police said officers from the 22nd District responded to a radio call in the area of the shooting and found a large crowd at the corner of 32nd and Berks streets. While there, the cops heard gunfire and saw Smith firing shots from a handgun before he wrapped a green T-shirt around his hand in an attempt to conceal the weapon. Police chased him and arrested him after a brief struggle, authorities said. Police said they recovered his gun.
Police have identified a man killed this weekend who was one of nine shooting victims in a violent 24-hour period in Philadelphia.
Slain on Jefferson Street near 60th in Overbrook around 10 p.m. Saturday was 29-year-old William Ware, who lived on Paxon Street near Westminster Avenue in West Philadelphia's Mill Creek section. Police said Ware was shot five times, in the head, leg, groin, buttocks and knee. No arrest has been made in the murder, and police have not listed a motive for the shooting.
Court records show that Ware had a prior record and had been arrested in the past on charges including drug possession.
Nine people were shot in a 24-hour period in the city this weekend, including six people who were injured in two separate triple shootings, according to police.
The bloodshed began at 11:53 p.m. Friday, when an unknown person or persons opened fire on Parrish Street near 12th in North Philadelphia. Injured in that hail of gunfire was an 18-year-old man who was shot once in the buttocks and taken to Hahnemann University Hospital in stable condition; a 17-year-old boy who was shot once in the left hip and once in the back and was taken to the same hospital in critical condition; and a 19-year-old man who was shot in the right leg and chest and taken to Hahnemann in stable condition, police said.
Cops did not release a motive or suspects in the shootings.
A Fern Rock man was arrested early Sunday for allegedly shooting at a group of people on South Street and then firing at police.
The shooting happened around 1:45 a.m. on South Street near 6th. Police said a man approached three people and began flirting with one of the women in the group. After the woman rebuked his advances, an argument ensued, at which point the man grabbed the woman and flashed a gun he had tucked in his waistband and threatened the group, police said.
According to police, the man walked away, crossed South Street, pulled out the gun and fired once at the group, striking a parked car. As the group ran for cover, officers in the area saw the commotion and ran towards the scene. A sergeant and an officer chased after the alleged gunman as he fled towards 7th and Kater streets. During the pursuit, police said, the gunman fired at the officers.