Archive: June, 2012
A 24-year-old woman was in critical condition Sunday night and two men were hospitalized with gunshot wounds after they were shot during what police say may have been a domestic dispute in Cobbs Creek.
Cops said gunfire erupted outside on Irving Street near 61st just before 9 p.m. The woman, struck in the face by gunfire, was rushed to the Hospital of the University of Pennsylvania by police. She was listed in critical condition.
A 19-year-old man was also shot several times in both of his shoulders. He was dropped off at HUP in a private auto that fled the area before police arrived, according to investigators. That man was also listed in critical condition and was being held as a prisoner Sunday night as police investigated the possibility that he may have initiated the shooting.
Four people were hospitalized with non-life threatening gunshot wounds Sunday night after police say two gunmen sprayed a crowded basketball court and picnic area with bullets.
Cops said about 100 people were playing basketball, watching the game and having a cookout in Kemble Park, at Ogontz and Olney avenues, when two men opened fire on the crowd from behind trees.
A 20-year-old woman was hit once in her left thigh, a man the same age was hit in his right shin, a 21-year-old man was also hit in his right shin and a 22-year-old man was hit in his anke, police said. All victims were taken to Albert Einstein Medical Center and listed in stable condition later Sunday night.
As summer temperatures rose over the weekend, so did Philadelphia's grim body count – between 10 p.m. Saturday and 5 a.m. Sunday, three people were shot to death on the streets of Philadelphia, nine total were wounded in six separate shootings and a man was stabbed to death.
The bloodshed began just after 10 p.m., when cops say a 27-year-old man was shot in the left thigh on Daggett Street near Greenway Avenue in Southwest Philadelphia's Mount Moriah section.
That man was taken to the Hospital of the University of Pennsylvania and listed in critical condition early Sunday.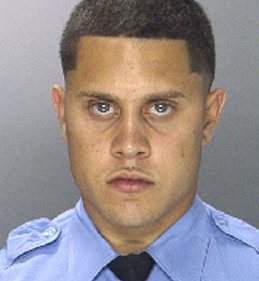 An allegedly rogue Philadelphia police officer indicted Wednesday on federal drug and gun charges could soon face new charges.
Federal prosecutors said in a court filing Thursday that Jonathan Garcia, 23, who worked in the 17th police district in South Philadelphia, also robbed a confidential informant whom he believed was a drug dealer.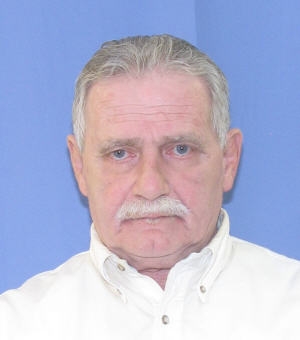 On the same day a Philadelphia cop was arrested for selling heroin while on duty in uniform, a retired Norristown detective was arrested for allegedly buying $17,000 worth of crystal meth which authorities believe he planned to resell, according to the Montgomery County District Attorney's Office.
In March, the district attorney's office received an anonymous tip that retired Norristown Police Det. Sgt. Jack Pennington, 66, was involved in drug trafficking, a news release said.
On Tuesday, county detectives conducted surveillance on Pennington and watched him pull into the Plymouth Meeting Mall around 4:30 p.m. in his 2006 Cadillac with a Fraternal Order of Police license plate, authorities said.
UPDATE: Mayor Nutter's chief of staff, Everett Gillison, said later Wednesday the Controller's information is out of date. Read his full response at the bottom of the story.
An expensive flop.
That's essentially the verdict in a 23-page audit the City Controller released this morning on the city's video surveillance cameras, which were first installed in 2008 to fight crime and violence.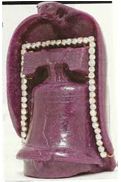 Attention, pawnshoppers and bling buffs! If you come across an 8,000-carat ruby shaped like the Liberty Bell, find a phone and call the cops - and you'll be rewarded with riches you can put in the bank.
Thieves stole the 3.5-pound, $2 million sparkler in November from the Stuart Kingston Galleries in Wilmington, according to the FBI. Galleries owner Jim Stein is now offering a $10,000 reward for any information leading to the capture and conviction of the robbers.
Four robbers, armed with handguns and hammers, burst into the jewelry shop about 1:30 p.m. Nov. 1, tied up employees, smashed display cases and escaped with the Liberty Bell ruby and "a large volume of high-end jewelry and diamonds," according to the FBI. They fled in a U-Haul and were last seen heading north on Interstate 95 toward Pennsylvania. Investigators believe the robbers are from or have ties to the Philadelphia area.
This post has been updated
Police are investigating a shooting in Kingsessing that left a 25-year-old man clinging to life Tuesday afternoon.
Around 5:25 p.m., the victim was at his house on 53rd Street near Springfield Avenue with three men approached the screen door, police said.