Archive: June, 2011
A 22-year-old woman was taken into custody after she jumped into a large fight in East Frankford and stabbed a man, police said. A large fight began on Foulkrod Street near Darrah close to a fire station about 9 p.m. Monday night and police said the woman jumped out of her car and began trying to slash people.
The victim was involved in the fight and was stabbed once in the back, police said. The man, 22, was taken to Aria Health's Frankford hospital, and was listed in stable condition as of 10 p.m.
Police said it is not clear yet whether the suspect and victim knew each other, and were unsure of circumstances that led to the fight.
A 17-year-old who was wanted in connection with an armed robbery and murder of a North Philadelphia store clerk May 26 surrendered to police Thursday after his accomplice was arrested by U.S. Marshals.
Police identified Marvell Hargrove on Monday as a suspect in the robbery and shooting at the Trax Food Store on the corner of Girard Avenue and Front Street.
Surveillance video inside the store and near its entrance on Front Street showed that accomplice Quasheam Richburg, 20, was armed with a shotgun during the incident.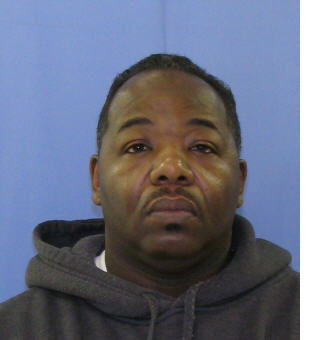 A Philadelphia parole officer may find himself on parole one day soon, after he was arrested today for allegedly taking bribes from parolees to look the other way on drug tests, or just not administer them at all.
The state Attorney General's Office said Kenneth Dupree, 46, was arrested today on charges of public corruption, bribery and extortion, following an investigation by a state grand jury.
Dupree allegedly accepted cash bribes from parolees under his supervision, and in one case, tried to get three slabs of Corian countertops valued at about $30,000 from a parolee who worked at a countertop store, according to a news release.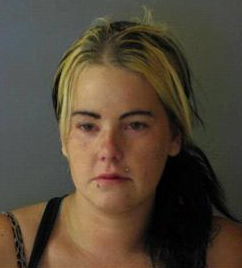 Delaware State Police say an Elsmere, Del., woman was drugged out on Xanax - and had a sizeable stash of additional doses of the downer in her car - when she crashed into a telephone pole in Wilmington, injuring her 6-year-old daughter.
Samantha Etsy, 23, was charged with vehicular assault, child endangerment, driving under the influence, careless driving and related offenses after she wrecked her 1993 Chrysler Concorde on Kirkwood Highway near Central Avenue about 4 p.m. Tuesday, according to the state police. Etsy was driving east when her car began to drift; she overcorrected and swerved off the road into the utility pole. Police found 28 doses of Xanax in the car.
Her daughter was treated at the A.I. duPont Hospital for Children for unspecified injuries. The child wasn't in a child safety-seat, so Etsy also was charged for that offense. Etsy, who was uninjured in the wreck, was arraigned at the Court of Common Pleas in Wilmington and released on $2,501 bail, according to the state police.
Police are asking the public to help them identify the gunmen who robbed an Olney Burger King last Sunday.
The robbers entered the Burger King at 101 E. Olney Ave. at 8 p.m. One pointed a silver and black handgun at the employee working the front counter, while the other hurdled the counter, demanded cash from a second employee and removed money from the cash register himself. Several employees exited a rear door, tripping the alarm, while one employee chased the suspects on foot until he lost sight of them at Front and Granger Streets.
The suspects are described as black men, about 20 years old. One had a dark complexion, was 5-foot-6, had plaits or braided hair and wore a white shirt and red baseball cap The other had a light complexion, medium build and sideburns and wore a white t-shirt and blue baseball cap.
Police have collared the suspected killer of a convenience store clerk who was gunned down two weeks ago in a botched robbery.
Quasheam Richburg, 20, of Ridge Drive near 27th Street in North Philadelphia, was the suspected shooter in the slaying of Mustafa Shaker, 50, at Trax Foods in North Philadelphia, on the edge of Northern Liberties. Police still are seeking suspect Marvell Hargrove, 17, of North Philadelphia. Authorities arrested Richburg about 8:30 a.m. this morning without incident in a home on Norwood Street near McKean in South Philadelphia.
Police say the pair entered the market under the El station on Girard Avenue near Front Street about 3 a.m. May 26 and demanded that clerk Shaker surrender the store's money. As Hargrove allegedly struggled to open the cash register, Shaker refused the robbery demand, and Richburg allegedly blasted his sawed-off shotgun at Shaker twice, hitting him once in the head and killing him instantly. The Egyptian immigrant is survived by a wife and two children.
A 19-year-old man called police around 9:45 Wednesday night saying that he heard gunshots, and that he was shot in the left leg.
However, police said that there was no information available early Thursday morning on possible suspects, or circumstances that led to shots being fired.
Police said that the man was listed in stable condition at Hahnemann University Hospital Thursday morning.
Three out of four southbound lanes of I-95 are closed near Ridley Township while state police and medics clear a three-car accident on the freeway.
The accident happened at about 11:40 Wednesday night near the freeway's interchange with 476.
Officials were investigating the cause of the accident after midnight, and said that passengers from the vehicles were transported to nearby hospitals.