Archive: June, 2009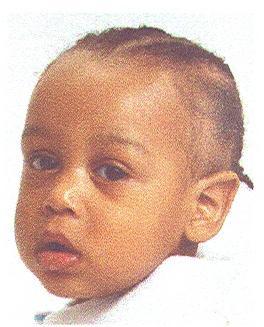 Nikina Lazenby made a tearful plea earlier today for the safe return of her 1-year-old son, Tremayne Peak, who police said vanished Monday night with a friend of Lazenby's — whose own baby had been placed in foster care.
"It's a hard thing when you don't know where your child is," Lazenby said, as tears rolled down her cheeks. "My son is only 1 year old, he's defenseless, he can't walk, he can't do anything. I just want my son back."
Late last night, she got her wish. Police said Tremayne was found, apparently unharmed, in Germantown, Md., following a bizarre, convoluted journey.
The boy's kidnapper, Vanessa Perez, who is Lazenby's friend, remained on the loose after she was spotted by authorities in Maryland, said Lt. John Walker of Southwest Detectives.
The dramatic tale began at 8 p.m. Monday, when Perez picked up Tremayne from Lazenby's home on 41st Street near Girard Avenue in West Philadelphia, said Lt. John Walker of Southwest Detectives.

About 9 p.m. Lazenby called Perez and asked when she would be back with her baby. Perez said that she was close by and would arrive back shortly, Walker said.
But Perez never showed, and a frightened Lazenby called police.
Walker said Perez took Tremayne to a house in Mt. Airy, where she told a former lover that the boy was actually their offspring, said Lt. John Walker of Southwest Detectives.
Perez' former beau, whose name was not released, bought the ruse and suggested that she and Tremayne drive with him down to his new home in Maryland, Walker said.
Before the newly-formed family left for Maryland, they posed for a picture that was taken by the sister of Perez' former lover.
That photo proved to be Perez' undoing. When Tremayne's picture was televised on the news yesterday, the woman recognized him and called police.
Walker said police managed to get in touch with the man who was with Perez and Tremayne. He provided his address, and a Rockville, Md., FBI agent was sent to the house.
When Perez spotted the agent, she handed Tremayne over to her male companion and then fled in a black pick-up truck, Walker said.
The boy was taken to an area hospital for observation. It was unclear when he would be allowed to return to Philadelphia.
Walker said the FBI is expected to issue an arrest warrant for Perez on kidnapping charges. "She's now a fugitive, and she will be processed by the U.S. Attorney's Office," he added.

Much of the following is from ace Daily News intern Morgan Zalot:
Turns out the shuffling thief who held up a Center City bank on Monday isn't so elderly, after all.
Jerry Lee Stanton, who was arrested earlier today by FBI agents at the West Philadelphia personal care home where he lives, is actually 59 years old — not in his 70s, as law enforcement officials suggested earlier this week.
According to his old pals, Stanton is a sad and lonesome guy who might have viewed robbing a bank as a way out of his doldrums.
"I know he was depressed," said James Smith, who lived with Stanton at the Walnut Manor, at 50th and Walnut streets.
Smith and a handful of other residents mulled over Stanton's arrest as they huddled on a porch outside the Manor, which is actually a pair of rowhouses that provide shelter and care for 24 men.
"I know he ain't coming back. It's very depressed in here, [emotionally] and financially. He didn't wanna listen to everyone. This wasn't for him," Smith said.
FBI officials said Stanton entered the Citizens Bank, at 20th and Market streets, shortly after 9:30 a.m. Monday.
Surveillance footage showed Stanton handing a dirty pillowcase to a bank teller and then demanding cash. He fled on foot after the teller met his demand.
Investigators took note of Stanton's hunched shoulders, oversized large sunglasses and wrinkled face, and initially suggested that he was in his 60s or 70s.
The specter of a puttering, elderly bandit attracted widespread media attention.
Law enforcement sources said the FBI received a flurry of tip calls this morning, including one from a Daily News reader who recognized Stanton from a surveillance image that was featured on the front page of the paper.
The eagle-eyed reader told investigators where Stanton lived. About 10:30 a.m., several agents arrived at the Walnut Manor.

FBI spokeswoman Vicki Humphreys said Stanton was charged locally, not federally, with robbery and related offenses.
"We don't charge every bank robber federally," she said. "In this particular case, I'm not sure what was the deciding factor to charge him locally." Donald James Leon Hill IV, 52, another resident of Walnut Manor, said he doesn't believe Stanton perpetrated the robbery.
"It \[the photo and video\] didn't look like him," Hill said, adding that the only suspicious thing he'd ever seen Stanton do was come home one day wearing "big, dark lady sunglasses."
"I can't believe Jerry would rob a bank," Hill continued. "He's the kindest guy in the world."
Four people were wounded when a masked gunman opened fire in Southwest Philadelphia earlier tonight.
The drama began at about 9 p.m., when a number of residents on Hobson Street near Paschall Avenue were outside taking photos of teens leaving for their prom, said Lt. John Walker of Southwest Detectives.
The Kodak moment turned to carnage when the triggerman, who covered his face with a white mask, appeared suddenly and opened fire.
A man in his 20s who might have been the intended target was struck once in the side, Walker said. The victim was admitted to the Hospital of the University of Pennsylvania in critical condition.
A 34-year-old man whose name was not released was wounded in the arm. A woman, 38, and her son, 16, were also caught in the crossfire, Walker said. All three were listed in stable condition at area hospitals.
The gunman fled on foot. Investigators this morning had no suspects and knew of no motive for the shooting.
Tipsters can call 215-686-3183 or -3184.
It took about 30 seconds yesterday for four thieves to steal more than $500,000 worth of watches from Boyd's in Center City, police said.
Lt. Frank Vanore said two of the robbers entered the posh men's store, on Chestnut Street near 18th, about 2:15 p.m.
The bandits aimed a silver handgun at a Boyd's security guard's head, then sprayed the guard and another employee in the face with pepper spray, said Capt. Sharon Seaborough, of Central Detectives.
While a handful of customers cowered on the floor, two more crooks dashed into the store and smashed a pair of display cases with hammers, Seaborough said.
Their prize: 16 watches, made by designer manufacturers Harry Winston and Audemars Piguet. The crooks fled the store and got away on congested Chestnut Street.
Seaborough said the quartet apparently drove their dark-colored, four-door sedan through Boyd's parking lot on Chestnut to Ranstead Street.
The two security guards did not need to be hospitalized. No other injuries were reported.
Seaborough said tipsters can contact Central Detectives at 215-686-3047.

Despite the robbery, the store hosted a film crew last night as planned, said Michelle Carchedi, Boyd's creative director.
The crew was shooting scenes for a comedy film, "The Best and the Brightest," starring Neil Patrick Harris and Bonnie Somerville, and is using Philly locations as stand-ins for New York City, Carchedi said.
Several years ago, Officer Adrian Hospedale was offered an unglamorous assignment: Walking a foot beat through the hardscrabble streets of Southwest Philadelphia's 12th District.
Cops and residents say Hospedale treated the beat like a personal mission and became a positive, comforting presence in a community that sorely needed one.
For this, the 23-year veteran has been named the winner of the 24th annual George Fencl Award.
Daily News readers who nominated Hospedale, an associate pastor at the Wynnefield Baptist Church, said he has often gone beyond the call of duty to resolve neighborhood conflicts and encourage troubled youngsters.
"Adrian has everything you want to see in somebody who wins the Fencl Award," said Capt. Daniel MacDonald, a former Fencl finalist and the commander of the 12th District.
The annual award — named for the legendary late Civil Affairs Inspector George Fencl — is bestowed on a police officer who brings a unique blend of courage, integrity and determination to the job.
"Adrian took a neighborhood foot beat and became a superstar out there," MacDonald said. "He keeps the peace and really puts his heart and soul into the job," MacDonald said.
Readers said Hospedale, who has spent most of his career in the 12th District, has helped make merchants and residents feel safer along the Chester Avenue business corridor.
"He has a very calming spirit and demeanor that sets everyone at ease. He defuses situations with the personal touch that says, 'I care about you,'" wrote Vernon Brown, a Southwest resident.
Two finalists were also named: Lt. Michael Dwyer, a 37-year veteran, and Officer Rochelle Bilal, a 23-year veteran.
Readers said Dwyer, assigned to the police Research and Planning Unit, has shown uncommon kindness for decades as a volunteer at the Philadelphia Shriners Hospital.
Dwyer, who has been honored by the Philadelphia Flyers for his contributions to the community, organizes holiday parties and an annual canine show for Shriners' patients. Said one letter-writer: "I wish we could clone Mike."
Bilal works in the Narcotics Unit and serves as the president of the Guardian Civic League, an organization comprised of African-American cops.
One letter writer said Bilal provided "a truckload of gifts, food and even Santa Claus" to low-income families at the Tioga Arms Apartments at Christmas.
"She brought a positive spin on Philadelphia's Finest," the letter writer said.
Fencl judges this year included Police Commissioner Charles H. Ramsey; FOP president John McNesby; George Fencl's widow, Joan, and son, George Jr.; and Daily News columnist Elmer Smith.
The man who was pummeled by Kensington vigilantes for his alleged connection to the rape of an 11-year-old girl was released from the hospital yesterday as new allegations arose that he groped another woman the day he allegedly attacked the girl.
Jose Carrasquillo, 26, was released from Temple University Hospital about noon and taken into police custody at the Special Victims Unit where he was questioned about Monday's assault on the girl and other possible assaults.
Video footage released by police yesterday shows Carrasquillo on Monday walking on Kensington Avenue near Orleans Street alongside the girl and her sister, who was dropped off at a day-care center before the attack.
Police said the 11-year-old was on her way to Russell Conwell Middle School when Carrasquillo threatened to shoot her and then raped her in a nearby back yard.
Just an hour earlier, police say, Carrasquillo entered the cafeteria of Kensington High School for the Creative and Performing Arts — at Cumberland and Coral streets, about a mile from where the 11-year-old— and groped a teenage girl, who later identified him as her attacker.
Authorities have not charged Carrasquillo in either case but say that they linked him through physical evidence to the yard off Westmoreland Street near Emerald, where the rape occurred.
Carrasquillo, being held on a parole violation for a drug conviction, is expected to be placed in protective custody when he is taken to a city prison, a police source said.
Charges will not be filed against those who beat Carrasquillo at Front and Clearfield streets until police intervened, police said.
But Jorge Zenquis, whose son, Michael, was misidentified as the rapist Tuesday and attacked by a mob, said that justice should be served by law enforcement only.
"Street justice, in my opinion, is not a good thing," said Zenquis, a disabled Vietnam veteran.
"They beat and kicked my son, while other people stood over him and said, 'That's what you get for raping little kids!'"
Police confirmed this week that Michael Zenquis was beaten by a group of people who then called 9-1-1. The officials said Zenquis was taken in for questioning and cleared of any connection to the rape case.
"I'm still traumatized," said Michael Zenquis, who plans to press charges against his assailants.
"I was accused of doing something I didn't do. I was embarrassed. They didn't need to take the law into their hands."
THE 11-YEAR-OLD girl who was repeatedly raped in Kensington earlier this week was well enough yesterday to take her first step on what is likely to be a long road to recovery.
The youngster was released from St. Christopher's Hospital for Children and was "trying to rest and take it easy," said her mother, Demetrice Reynolds.
Reynolds noted that she and her daughter were still amazed by the group of justice-seeking Kensington residents who gained national attention on Tuesday, when they beat and captured Jose Carrasquillo, the man police had identified as a "person of interest" in the case.
"Actually, we are surprised" by the residents' actions, she said. "I plan on inviting them to a welcome-home party for my daughter."
Carrasquillo's condition was upgraded yesterday from critical to stable at Temple University Hospital, where he was being treated for head wounds suffered in during the beating, which unfolded outside a conveinence store at Front and Clearfield streets.
Police officials said rape charges could be filed this week against Carrasquillo, who investigators "linked through physical evidence" to the rear yard on Westmoreland Street where the young girl was raped Monday morning.
The victim, a fifth-grader at Conwell Middle School, was attacked after she dropped her sister off at a day-care center.
Carrasquillo's troubles aren't expected to end there.
Investigators are now examining several unsolved rape cases that occurred in the Kensington area to determine if Carrasquillo was involved, police sources said.
At least two victims have contacted detectives and suggested that Carrasquillo might have attacked them, the sources said.
Carrasquillo, who has 17 prior arrests, was accused in 2002 of trying to rape a woman in Kensington. Those charges were later dropped.
Fraternal Order of Police President John McNesby said a $10,000 reward that he will present today will be shared by at least two Kensington residents who identified and helped capture Carrasquillo, 26.
The FOP issued the reward after police identified Carrasquillo.

Many in law enforcement — whose pleas for community help sometimes go unanswered — were surprised when numerous Kensington residents offered to catch Carrasquillo themselves.
"This case affected nearly everybody," said Capt. Daniel Castro, of the 24th District, in North Philadelphia.
"Law-abiding citizens were out there with police officers. We even had chronic drug dealers coming up to us, wanting to see his picture. That tells me there is some code, even among the criminal element."
While pleased with the community support, Castro added that police were opposed to violent vigilantism.
Another man, Michael Zenquis, told police he was attacked by a separate angry mob in Kensington Tuesday.
"Apparently, they assumed he was [Carrasquillo] and beat him up," Castro said.
Zenquis, who could not be reached for comment, suffered minor injuries but declined to press charges, Castro said.
"We don't condone it. The best solution is to just call 9-1-1," Castro said.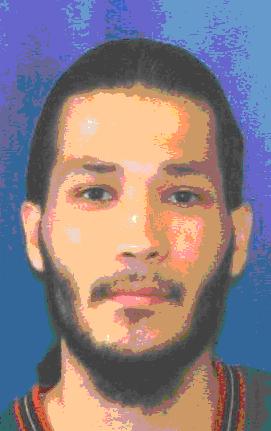 Demetrice Reynolds said she had one wish for the thug who brutally raped her 11-year-old daughter: "I want him dead."
Her wish may as well have been broadcast across Kensington.

About a dozen neighborhood residents flew into a rage yesterday afternoon when they cornered Jose Carrasquillo, who police said they had linked through physical evidence to the heinous Monday-morning rape of Reynolds' daughter.
The justice-seeking mob rained fists, feet and wooden sticks upon Carrasquillo, 26, for several minutes until police intervened at Front and Clearfield streets.
When the dust cleared, Carrasquillo, whose last known address was Orkney Street near York, was in critical condition at a local hospital, and police officials were thanking the locals for helping them catch a man they had pursued feverishly but identified only as "a person of interest."
"Justice, community-style. It's a beautiful thing," said a resident who declined to be identified.
"The people took it [the case] to heart," said Police Commissioner Charles H. Ramsey. "It says a lot about the community." Ramsey noted, however, that he didn't condone the burst of vigilante justice. "They injured him pretty badly," he said. Carrasquillo, who was being treated at Temple University Hospital last night for an array of head wounds, has not been charged with raping Reynolds' daughter, a fifth-grader at Russell Conwell Middle School who was attacked while walking to school.
Law-enforcement sources said that detectives are still compiling evidence for their case against Carrasquillo. Charges will have to be approved by the District Attorney's Office.
Police began circulating Carrasquillo's mug shot across the city yesterday morning, but seemed to walk a fine line in how they portrayed him.
Capt. John Darby, the commander of the Special Victims Unit, said at a morning news conference that police wanted to bring Carrasquillo in only "for contempt of court, for a prior summary offense."
But he added that investigators had "linked [Carrasquillo] through physical evidence" to a rear yard on Westmoreland Street near Emerald, where the rape occurred.
"We know this male was in that yard," said Darby.