Archive: April, 2012
Cops are looking for a man who they say robbed another man of $200 at knifepoint in Port Richmond last month.
Police on Thursday released surveillance video of the alleged robber captured inside a business March 22, the day of the robbery. Authorities said he later approached a 23-year-old man on Butler Street near Aramingo Avenue from behind and pulled a knife on him, demanding money.
The pair struggled, cops said, and the robber took the victim's wallet and fled on foot toward Richmond Street.
Police want people to take a close look at the surveillance video below of a homicide earlier this year in North Philadelphia and alert them if they recognize the shooter in the video – he's considered armed and dangerous, and has yet to be caught for the Feb. 11 murder.
Cops said the victim left a store at 25th and Master streets at 5:12 p.m. that day and was crossing the street when another man, who can be seen loitering in the area in the video, fired several shots at him, hitting him twice in the chest.
The shooter is described as a thin black man between 18 and 30 with a beard and a slight mustache. He wore tan pants and a green hooded sweatshirt, police said.
This post has been updated.
Cops responding to a call for a hospital case found a man dead of two gunshot wounds on a street in Harrowgate Wednesday night.
"I'm sitting here on my porch here and I saw the guy walk down the block," one neighbor who asked not to be identified said. "Then I go up to pick up my wife and I look, and he's face-down in the fetal position with blood coming from somewhere."
Nicetown residents awoke Wednesday morning to find that one or more tires on eleven parked cars had been slashed overnight, police said.
The suspect punctured tires on five cars that were parked on Donath Street near Hunting Park Avenue, said Officer Christine O'Brien, a police spokeswoman.
Two cars parked on Hunting Park Avenue near 19th Street were also targeted, O'Brien said.
This post has been updated.
A shooting in Kingessing left a 22-year-old man dead early Wednesday evening, police said.
Police said the man walked out of a store at the corner of 53rd Street and Greenway Avenue around 6 p.m. and was shot twice in the chest and once in the head. Two groups of men had exchanged gunfire at the corner, and 18 shell casings were found at the scene, investigators said.
A 23-year-old man is in stable condition at Aria Torresdale Hospital after being shot in his buttocks on Haworth Street near Torresdale Avenue in East Frankford Wednesday afternoon, police said.
Shots rang out around 4:40 p.m., police said, and it was not immediately clear what the shooter's motive was.
A description of the suspect was not immediately available and no arrests were made.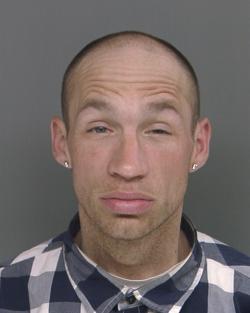 John Bailey, of Grays Ferry, was arrested after he allegedly stole from a CVS in Overbrook Park and assaulted an employee who confronted him outside the store on March 6, police said.
An anonymous tip led police in the Southwest Detective Division to identifying Bailey, 36, of Hollywood Street near Wharton, as the suspect.
Surveillance footage recorded Bailey fighting with the store employee after he stuffed merchandise into his coat and walked out of the store on City Avenue near Haverford Road.
Police are looking for the cowardly thug who jumped a senior citizen in the Northeast's Bell's Corner section on Easter Sunday as she walked home from a grocery store in her neighborhood.
Just after 2 p.m. April 8, police said, the 94-year-old woman was walking near the intersection of Loretto Avenue and Fox Chase Road when the robber started to follow her. Eventually, cops said, the pusillanimous punk pounced on his helpless victim from behind, knocking her to the ground and stealing her purse.
The woman, who can be seen walking with a cane in surveillance video released by police on Wednesday, suffered a broken arm and several cuts and bruises as a result of the attack. The creep who attacked her fled in an unknown direction, cops said. He's described as a white man about 6 feet tall, weighing between 175 and 185 pounds. He wore a blue shirt, blue jeans and white sneakers.