Archive: April, 2012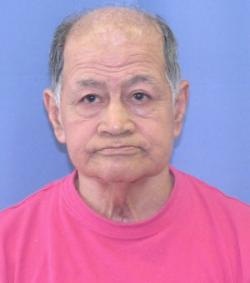 Police are asking for help from the public to find Manuel Vargas-Santos, 70, who was reported missing over three weeks ago.
The man's brother said he left his house on Jasper Street near York April 2, did not say where he was going and has not been seen since then.
He was last seen wearing a gray sweatshirt, blue jeans and gray sneakers.
Two men who attempted to force their way into a home in Port Richmond late Thursday afternoon were arrested after a struggle with the homeowner, cops said, and a police officer was taken to be checked out at the hospital after he came into contact with blood from one of the suspects.
Cops said the men tried to get into a house on Aramingo Avenue near Ann Street around 5:30 p.m. when the homeowner fought with them and injured one badly enough to draw blood. Police arrived at the scene and arrested both men, but one officer had to be taken to Temple University Hospital to be evaluated because he was exposed to the man's blood.
He was expected to be treated and released, authorities said. Cops were still investigating the attempted home-invasion around later Thursday evening.
A 19-year-old man is in critical condition after being shot in the stomach during an argument and fight in Kingsessing Thursday afternoon.
Lt. John Walker, of the Southwest Detective Division, gave this account:
A group of about seven people were talking on Broomall Street near 56th about 1:45 p.m. The victim touched a girl in the group inappropriately, and an argument and fistfight broke out soon after.
Center City traffic was snarled for about an hour Thursday afternoon while police and the FBI investigated a bank robbery and bomb threat inside a PNC Bank branch on Market Street between 11th and 12th.
Authorities said a man walked into the branch next door to the Pennsylvania Convention Center and announced a robbery just after 3 p.m., saying he had a bomb inside a bag. The man then left the bag inside the bank and fled. It was unclear how much money, if any, he took.
The building and part of the block were evacuated immediately after the incident as the bomb squad was called in to investigate.
This post has been updated.
Three men were inside a Chinese takeout in Northwest Philly's Ogontz section late Wednesday night when a revolver-wielding thug fired several shots at them, ran away, then returned seconds later and fired more shots, cops said.
Police said the shooting happened inside the Happy House Chinese restaurant, on Ogontz Avenue new Champlost, shortly before 10:30 p.m. and appeared to be a robbery. Surveillance cameras captured the entire incident, Chief Inspector Scott Small said.
A police officer was hospitalized Wednesday afternoon with minor injuries after police say an SUV rammed his squad car on purpose while he was following another SUV believed to be stolen.
The officer was following the stolen black Jeep Wrangler on Welsh Road near Craig Street in Holmesburg around 1:45 p.m., cops said, when a white Jeep intentionally hit the back of his car. Both SUVs fled the scene, according to cops.
The officer was taken to Aria Health's Torresdale Campus to be treated for neck pain, police said.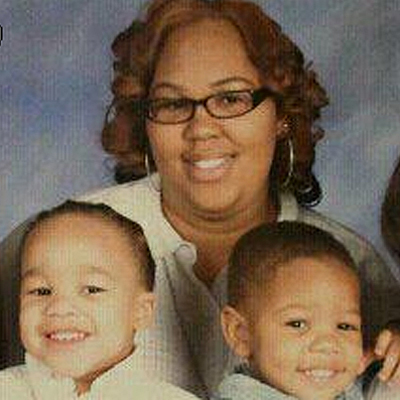 Electrical wiring caused the blaze that killed a family of four early Monday in West Philadelphia, fire officials announced this morning.
The blaze, which broke out just before 5 a.m. in a rowhouse on Chancellor Street near 52nd, killed Rishya Jenkins, 23, her stepson Cyncere McClendon, 4, her son Jayden McClendon, 2, and her soon-to-be father-in-law Seneca "Chuck" McClendon, 75. It was the city's third fatal fire in a week. Jenkins was planning to get married in June; her fiance discovered the fire and tried vainly to save his family. The elder McClendon, a retired postal worker, had lived on the block since the early 1980s.
"Non-permanent electrical wiring" was the official cause. That means wiring such as extension cords, Executive Chief Richard Davison said.
This post has been updated.
A man was dead and a woman was hospitalized Tuesday night after they were shot inside a house in Kingsessing, police said.
Just before 10 p.m., a 34-year-old woman and 22-year-old man were in a residence on Florence Avenue near 54th Street with several other adults when someone opened fire on them, cops said.