Archive: February, 2013
For the second time in less than a week, Philadelphia police have recovered a loaded handgun at an elementary school.
On Monday, police were called to Gen. John F. Reynolds Elementary, on 24th Street near Jefferson in North Philadelphia, around 8:15 a.m. Officials said a first-grader brought a loaded hangun in his backpack and showed it to a number of students during breakfast. Some of the students immediately reported the gun to school police, who took the boy and his backpack to the principal's office.
Police responded and recovered a loaded .357 magnum. A preliminary investigation indicates that the boy pointed the weapon at another student, but it is unclear whether he intended to harm the student.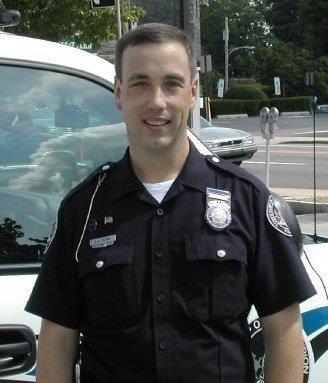 A Lower Merion cop suffering from mental health issues committed suicide in his car in FDR Park this morning, according to police and Lower Merion officials.
When Lower Merion Township Ofc. Sean Quinn, 46, did not show up for work as scheduled at 7 a.m. today, Superintendent Michael McGrath issued an alert to all area law enforcement agencies "out of an abundance of caution," according to a news release.
The release did not detail why Quinn's supervisors felt it necessary to notify other police departments that the officer was missing, but a city police spokeswoman said Quinn was believed to suffer from mental health issues.
A loaded handgun was found inside a second-grader's backpack at a Philadelphia charter school, police said.
Authorities were called to Universal Samuel Daroff Charter School, located on Vine Street near 58th, around 4 p.m. for a report of a gun in the principal's office.
Officials told police a 7-year-old boy was putting a folder into his backpack at the end of the day and noticed the gun. He then alerted a teacher.
Police are searching for the man who put a knife to an employee's neck during a robbery at a Rite-Aid in North Philadelphia.
The robbery took place Monday at about 8:50 a.m. at the store located on West Lehigh Avenue near American. Surveillance video shows the man pay for a piece of candy and pull out a knife when the cashier gives him his change.
As the cashier ran to get a manager, the suspect jumped over the counter, grabbed the employee from behind and put the knife to her throat, forcing her to open the cash register. The man took an undisclosed amount of cash and fled on foot toward North 3rd Street.
A clash between a knife-wielding suspect and two SEPTA police officers at 69th Street terminal led to gunfire and the station's closure on Wednesday night.
A 55-year-old male lunged at a female officer inside the terminal about 8 p.m, a SEPTA spokesman said.
The female officer was later aided by another officer in trying to restrain the suspect. The pair repeatedly told the man to put the knife down, but were unsuccessful, according to an eyewitness.
A South Philadelphia man has been charged with trying to bribe a Philadelphia police officer several times to cover up a prostitution operation.
Ignatius D'Anna, 57, was arrested today following a joint investigation between police and the District Attorney's Office.
Prosecutors provided the following timeline of events:
A 47-year-old man has been charged with robbing a woman at gunpoint in Southwest Center City last month, authorities said.
The incident happened Jan. 19 at 5:15 p.m. near 21st and Kimball streets. The woman told police she walking north on 21st Street near Washington Avenue when she noticed a man on the other side of the street. The man crossed Washington Avenue and approached her at 21st and Kimball, the woman told police.
The man allegedly pulled a small gun from his right pocket and demanded money. After taking the woman's wallet containing $45, her identification and her bank card he fled south on 21st Street, she reported.
A former city prison guard was indicted today on charges that he smuggled drugs, cigarettes and cell phones into a prison in a scheme to sell them to prisoners last May.
Dion Reid, 35, of Philadelphia, was charged with two counts each of honest services fraud and possession with intent to distribute a controlled substance after he allegedly plotted to take cash from a prisoner in exchange for marijuana, Xanax pills, tobacco and cell phones, according to the indictment. If convicted, he faces up to 50 years in prison and a $1 million fine.
"Yeah, i got u homie!" Reid texted to one inmate's contraband cell phone at the Philadelphia Industrial Correctional Center, according to the indictment.