Archive: February, 2012
A cab driver hit a pedestrian, lost control of his taxi and plowed into a shoe store in Roxborough Thursday afternoon, police said.
The cab was turning left from Leverington Avenue onto Ridge and hit a 64-year-old man around 2:30 p.m., said Officer Tanya Little, a police spokeswoman.
The cabbie then crashed through the front of Sneakertown, a footwear and clothing store, and stopped when more than half of the vehicle was parked inside the store, Little said.
This post has been updated.
A 6-year-old girl was sexually assaulted in Kensington, police said, and officials in the Special Victims Unit were investigating the incident Thursday evening.
The assault was reported around 2:45 p.m., police said. Around 10:30 p.m., police in the Special Victims Unit were questioning a person of interest, but said no arrests were made.
The suspect in a series of robberies in Olney stops passersby on the street, talks to them about his murdered brother and then demands their cash and cell phones, police said.
Surveillance footage recorded the suspect walking near a bus stop in Olney in mid-January, and police are seeking help from the public to identify and arrest him.
The man is wanted in connection with five robberies that happened between Jan. 4. And Jan. 27, police said.
A 19-year-old man was shot and critically wounded in West Philadelphia overnight, police said.
Police surveying the area near 42nd and Pennsgrove streets shortly before 1 a.m. Thursday found the man suffering a gunshot wound to his right lower back near 42nd Street and Wyalusing Avenue, said police spokeswoman Officer Tanya Little. The victim had an exit wound through the left side of his chest, Little said.
The victim, whom Little said would not cooperate with police, was rushed to the Hospital of the University of Pennsylvania and listed in critical condition Thursday afternoon.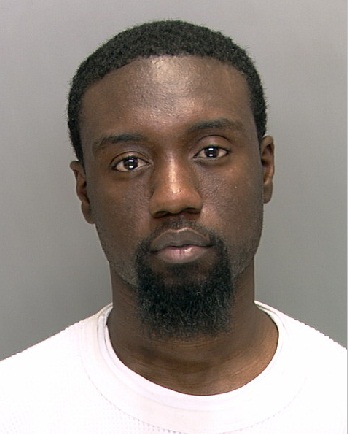 This post has been updated.
A West Oak Lane man was gunned down in the city's Germantown section early Thursday morning, and police are seeking the public's help to track down a man wanted in connection with the shooting.
Officers responding to a call for gunshots on Marion Street near Hansberry at 1:29 a.m. found the victim, 24-year-old David McLenic, of Louise Road near Middleton Street, lying in the street, suffering from multiple gunshot wounds to the torso. Medics pronounced McLenic dead at the scene.
In today's Daily News, Dr. Laurence Steinberg, a Temple University psychology professor and expert in juvenile behavior, points out that statistics show youth violence has actually been declining since it peaked in the mid-1990s, despite a spate of recent attacks by juveniles on unsuspecting victims.
According to National Center for Juvenile Justice statistics, in 1995, almost double the number of juveniles were arrested for violent crimes than in 2009.
Specific statistics on juvenile violence in Philadelphia weren't available, but FBI violent crime statistics show that the city's violent crime rates have dropped in recent years. In 2000, there were about 1,503 violent crimes per 100,000 citizens, compared to roughly 1,238 violent crimes per 100,000 citizens in 2009.
A 52-year-old man was hospitalized after a fire tore through an apartment on Frankford Avenue near Church Street Wednesday night, fire officials said.
Firefighters doused flames and heavy smoke billowing from the building around 10:30 p.m. and declared the fire under control at 11:05 p.m.
Officials were unsure of the nature of the man's injuries early Thursday morning, but said that he was listed in stable condition at Temple University Hospital.
The men who robbed a corner store in Southwest Philadelphia are considered persons of interest in an armed robbery and triple homicide at a corner store in West Philadelphia, police said Wednesday.
On Aug. 8, three men robbed the Jaquez store on 62nd Street near Reedland and ran off with about $7,500 in cash, police said.
On Sept. 6, two men robbed Lorena's Grocery Store on 50th Street near Parrish, and fatally shot the store owner, his wife and her sister.