Archive: February, 2011
It could possibly be everyone's worst nightmare — to share the same name with an alleged pervert accused of trying to arrange sex with a 10-year-old girl.
But that's exactly what happened to one man in Putnam County, N.Y., according to the New York Post.
Robert L. Viggiano and Robert S. Viggiano are both married with two children and live in Cold Spring, Putnam County, a town of 2,000.
Robert L. owns a plumbing business and Robert S. owns a contracting business.
However, when Robert S. was busted for his attempted perversions, it left a black eye on Robert L.'s reputation. Now the good Robert is struggling to save his name.
"It's been devastating," he told the Post. "There were reporters knocking on our neighbors' doors, asking if they knew that I had been soliciting sex from 10-year-old girlsIt's been absolute hell."
Check out more of the story on http://www.nypost.com/p/news/local/nightmare_up8co7CjHQGezP9Qm9n5GN .
A young woman who died of an illegal buttocks enhancement procedure this week at the airport Hampton Inn appears in a YouTube video with her friend in which they face-off and ask viewers to decide who is more beautiful.
Claudia Seye Aderotimi, 20, of England, died Tuesday after receiving an illegal injection of what she and her friends believed to be silicone in her buttocks from an unknown woman at the hotel, police said. An associate of the woman who did the injections has been questioned, but the woman remains unidentified.
In the YouTube video, titled "Beyonce vs Rihanna 2011" still photographs of Aderotimi, who goes by the name Carmella London, are juxtaposed with stills of her friend, who goes by the name Roshay London. In some photos, the women pose with their rear ends or breasts toward the camera.
Police said a man was in stable condition Thursday morning after he was stabbed in Kensington.
The unidentified man was stabbed multiple times in the hand on Westmoreland Street near Malta at 1:30 a.m.
He was taken to a nearby hospital. No further information was available at the time.
Two punks with machetes and bats tried to rob a man Wednesday night in West Philadelphia, police said.
The men approached a man on Regent Street near 48th at 8:30 p.m.
"I heard the would-be victim yell for someone to call the cops and the guys fled," said Jessi Roemer, 43, who lives on the block.
The city Medical Examiner's Office has ruled that Tovoyia Owens' death was a homicide, police said.
The 21-year-old pregnant woman died of blunt impact trauma to the neck after she and her boyfriend were assaulted by two men outside the Philadelphia Traffic Court building at 8th and Spring Garden streets shortly before 2 p.m. yesterday.
Police said Owens, who had a 3-year-old daughter, was knocked unconscious during the assault. She was pronounced dead at Hahenmann University Hospital.

Two armed men barged into a Wawa in the Northeast Monday night and stole bags of cigarettes, police said.
Wearing masks and gloves, the pair demanded that the clerk hand over the tobacco sticks at the convenience store on Cottman Avenue near Rockwell Street.
No one was injured during the 11:45 p.m. heist.
A 19-year-old man was shot and killed on McMichael Street near Roberts Avenue in East Falls about 11:10 p.m. Monday, police said.
The unidentified man was taken to Temple University Hospital with a gunshot wound to the neck and pronounced dead at 11:45 p.m.
He was the fourth person killed in the city on Monday.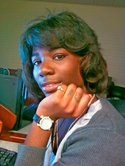 Heart-broken friends and family flooded the Facebook page of a young, four-months pregnant mother who was fatally beaten by two men outside of traffic court Monday afternoon and later died.
Tovoyia Owens was loved by many who poured their condolences and reminisced about good times shared with the 21-year-old woman who was gone too soon.
"Rip baby girl. Still can't believe this s---," wrote Abdul Aziz. "You're my older sista, home will never be the same. Ya loudness, ya cooking and also ya funny stories. Come down and visit sis. Just let me know something. I'm stuck, loss, can't stop crying. Love you babe."