Archive: February, 2009
When Deborah Proctor saw a 12-year-old boy lying on the sidewalk, blood oozing from a gunshot wound to his chest, she feared he was one of her students. But the boy, who police say has a record for narcotics offenses, was the intended target of an afternoon shooting at 61st and Spruce streets in West Philadelphia yesterday. "Looking at his face I could these faces," said Proctor, an after-school instructor, pointing toward the group of rambuctious youth who filled the corridor in the center she runs near the scene of the shooting. It just rips my heart apart."

Police said the victim was sitting in the front passenger seat of his mother's car, while she picked up his sister, when an unknown shooter walked up and fired five rounds into the vehicle about 3:30, police said. The youth was struck in the left hand and chest. Moments later, his mother ran after the gunman, who tucked the gun in his waistband, and fled on 60th Street, police said. She lost track of him about a block away, and ran inside a daycare center for help. "The bloodcurdling screams of the mother...I will never forget it," said Monica Mason, who was inside the center when she heard the gunshots and screams. When the gunshots rang out, Proctor — whose center houses both a computer training program for adults and an after-school program — said she and the kids fell to the floor and covered their heads. She then ran outside, down the block, toward the crowd gathering around the wounded boy, who lay outside the vehicle. "You could see him struggling [to breathe]," she said. "He was so scared. Neighbors were trying to stop the blood. His eyes glazed over and people were screaming for him to hold on. Regardless what that boy did, he didn't have to experience that."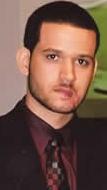 Like millions of other Americans, Philadelphia Highway Patrol Officer Richard Decoatsworth watched President Obama's historic economic address earlier tonight.
Unlike millions of other Americans, however, Decoatsworth shared an armrest for the evening with First Lady Michelle Obama and Jill Biden, wife of Vice President Joe Biden.
Decoatsworth was among 24 special guests — including governors, mayors and wounded war veterans — who sat in the First Lady's box, perched above the congressional chambers.
The primo seat was a huge honor for the 23-year-old cop, who received an unexpected invitation on Monday from Vice President Joe Biden's office to attend Obama's speech.
Decoatsworth (pictured at Crime Commission award ceremony) earned the invitation for the staggering bravery he showed on Sept. 24, 2007, when he suffered a shotgun blast to the face during a traffic stop in Southwest Philadelphia, according to a White House press release.
Decoatsworth, who was just a rookie cop at the time, managed to chase after the suspect and relay a detailed description over his radio before he finally collapsed to the ground in a bloody heap.
The gunman, Antonio Coulter, was captured that day and later sentenced to 36 to 72 years in prison. Decoatsworth returned to the force several months later.
Highway Patrol Capt. Michael Cochrane said that Vice President Biden had apparently followed stories about Decoatsworth's injury and recovery on the Internet. Still, no one expected the young officer to end up sitting next to the First Lady.
"It was short notice, that's for sure," said Police Commissioner Charles H. Ramsey. "It's a great opportunity for him to be in the chambers of the House and actually see the address as it takes place."
Decoatsworth, who could not be reached by phone, is expected to return home tomorrow.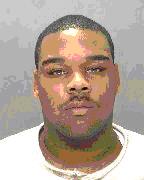 Police say a one-man crime wave is again behind bars. Robert Barber, 24, was arrested at his home on 29th Street near Master early this morning and charged with robbing 14 ATM machines across the city since January 2008. Barber was arrested just a month ago and charged with robbing eight ATMs in 2008. He posted 10 percent of a $10,000 bail and was released. In the meantime, investigators developed enough evidence to bring him up on additional robbery charges. In almost all of the 22 cases, police say Barber broke into neighborhood markets and shops and then used a blowtorch to break into the ATMs.
Hundreds of motorcycle club members -- many of whom are cops -- are going to rev their engines tonight to raise money for slain Officer John Pawlowski. Officer Michael Duffy, a member of the Bullets Motorcycle Club, said about 300 riders will meet at a Kmart parking lot at Aramingo and Westmoreland Avenues at about 6 p.m. and sell Pawlowski memorial t-shirts.
From there, they will visit Broad and Olney streets, where Pawlowski was fatally shot Feb. 13. They will roll by the 35th District's headquarters at Broad and Champlost and then pause at Broad and 66th Avenue, where Officer Chuck Cassidy was gunned down on Oct. 31, 2007. Pawlowski and Cassidy both worked in the 35th District. The ride will end at a VFW post near Torresdale Avenue and Rhawn Street, said Duffy, who works in the 3rd District.
Duffy said the Bullets and several other motorcycle groups did a similar ride in September when Highway Patrol Sgt. Patrick McDonald was killed. Several of Pawlowski's close friends will be participating in tonight's tribute. "It's just a way of showing the community that we're all thinking of John," Duffy said.
Authorities hand their hands full in Northeast Philadelphia last night after a man bludgeoned his 71-year-old neighbor to death and then barricaded himself in his house for hours. Adding to the drama, police said, the killer was a mentally ill man who booby-trapped his house with wires and explosives.
At about 7:40 p.m., police were called to Anchor Street near Saul for a report of an assault, said police Chief Inspector Scott Small. They discovered the elderly man had been savagely beaten in his own home. The victim, whom police did not identify, was taken to Frankford Hospital, where he died of his injuries, Small said.
The man had been slain by his next-door-neighbor, whom he knew well, Small said. The neighbor, a 44-year-old man whom police did not identify, used a "pole, a shovel, a chair and his bare hands" to kill the man, Small said. It was unclear what triggered the violent attack. Nearby residents watched in disbelief as police helicopters hovered overhead while other officers hurried around to keep curious passersby from getting close to the property.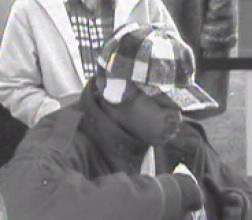 FBI and Philadelphia Police investigators are on the lookout for a man who robbed a Southwest Philadelphia Citizens Bank earlier today. The robber, a twentysomething 5-foot-2 or 5-foot-4 black man, used a demand note to get an unknown amount of cash from a teller. He fled the bank, located on Island Avenue near Lindbergh Boulevard, on foot.

Surveillance images show the robber wearing a black-and-white checkered cap with earflaps and a visor, a dark jacket and knit gloves. The FBI says the robber was medium-built and also had a thin mustache.
Tipsters can contact the FBI at 215-418-4000.
An 80-year-old man died earlier tonight when he was struck by a car on Kelly Drive near 25th Street. Police said the acccident occurred shortly before 7 p.m. The elderly man was hit when he apparently tried to walk across Kelly Drive and died a short time later. An official from the police Accident Investigation Division said the driver of the striking vehicle stopped at the scene. It was unclear if the driver would face any charges.
A Philly cop fatally wounded a gun-toting robbery suspect in Kensington Thursday night in a scene eerily similar to the events that led to Officer John Pawlowski's death, police said.
The dramatic encounter began about 10:35 p.m., minutes after Pawlowski's viewing had ended, when a man flagged down two officers on Allegheny Avenue near Somerset Street and claimed he had just been robbed and assaulted, said police spokesman Lt. Frank Vanore.
The victim described his attacker as a 30-year-old white man who wore a black hat and white jacket. Soon after, the officers spotted a person matching that description at Kensington and Allegheny, Vanore said.
One cop jumped out of his wagon and approached the man, who took off running. The cops chased the man to Hilton Street near G and found themselves nearly re-enacting the moments before Pawlowski's slaying, Vanore said.
"They asked him repeatedly to remove his hands from his pockets, which he did not," Vanore said.
Instead, the suspect inched toward the officers and suddenly removed a .380-caliber handgun from his pocket. Vanore said one of the officers opened fire, striking the suspect once.
The suspect, whose name was not released, was taken to Temple University Hospital. He died about 1:30 a.m. today, Vanore said.
"It was similar to what happened to Officer Pawlowski," Vanore said. "Luckily, they came out on top this time."
Neither of the officers, who work in the 24th District, headquartered on Whitaker Avenue near Erie, were injured. The incident will be investigated by police Internal Affairs , as is standard practice when officers fire their weapons.
Pawlowski, 25, was shot and killed Feb. 13 when he and his partner, Officer Mark Klein, responded to a 9-1-1 call in Logan from a "hack" cabbie who claimed he had been assaulted and harassed by a man later identified as Rasheed Scruggs. Pawlowski and his partner told Scruggs to remove his hands from his jacket pockets several times. Instead, police said, Scruggs squeezed the trigger of a .357 Magnum that he had tucked inside one of his pockets. A bullet struck Pawlowski just above his bullet-proof vest.
Scruggs, 33, was wounded during an ensuing shootout with police. He is recovering in police custody at Albert Einstein Medical Center.
Pawlowski, a five-year veteran who was expecting his first child, was laid to rest earlier today. He was the seventh officer killed in the line of duty since May 2006.