Archive: November, 2012
This post has been updated.
A 57-year-old woman's husband found her dead inside their apartment in Holmesburg on Thanksgiving, police said.
He found the woman lying face-down on the living room floor with three knives next to her body in the apartment, inside a gated complex on Ditman Street near Rhawn, shortly after 2 p.m. Medics pronounced her dead there at 2:35 p.m.
A man was shot Thanksgiving morning inside of the Blue Moon hotel in West Philadelphia, police said. He later died from his injuries.
Police responded to the shooting at the rear of the hotel on Westminster Avenue near 51st Street at 10:41 a.m. where officers found a 33 year-old man suffering from gunshot wounds to his groin and back, said Police Sgt. Tim Cooney.
The man was rushed to the hospital of the University of Pennsylvania where he was pronounced dead at 11:11 a.m. Cooney said the shooting may have been the result of an argument over drug money.
I say this as someone who once drilled a hole in his index finger while making some home improvements: accidents happen.
Some stand out more than others.
Take, for example, Philadelphia police Capt. Mark Burgmann. On Tuesday, police sources said, Burgmann, the head of East Detectives, accidentally fired a round into his office desk while he was on duty.
Philly police are seeking a brute who attacked a woman from behind in Bella Vista, hitting her so hard with an unknown object that she needed 100 stitches to close the wound.
The 23-year-old woman was walking on Ninth Street near Fitzwater at 4:05 a.m. when the thug pounced, police said. He hit her, stole her purse and then fled north on Ninth Street and then east on Fitzwater. Police later found the victim's purse discarded in a small alley at 800 Kenilworth Street.
The attacker is described as white and thin. He wore a white hooded sweatshirt with an emblem on left side of hood, black pants and dark-colored shoes. Anyone who knows about this incident or recognizes the mugger should call 9-1-1 or call Det. Ruth in South Detectives at (215) 686-3013 or -3014.
William Rullo was undoubtedly his family's favorite relative and his friends' best buddy.
The Levittown, Bucks County, man spent more than $65,000 on 36 flat-screen televisions to give his family and friends. He also gave them free cell phones and discounted SEPTA tokens and monthly parking passes.
Problem is, he paid for it all with $433,000 he stole from the First Judicial District of Pennsylvania, where he worked as a procurement technician from 1999 to 2010, according to the U.S. Attorney's Office.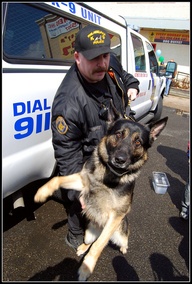 The Philadelphia Police Department's Pinterest page went live yesterday, but you won't find officers' dreams of more fashion-forward uniforms or their favorite Frank Drebin quotes pinned up there.
According to police spokesman Cpl. Frank Domizio, the Pinterest page is a way for the department to further engage the community in solving crimes.
"This is very visual and I know that visual things are successful on the Internet," Domizio said. "When we switched out Facebook page to primarily photos with links, more people looked at what we posted. That's the goal here."
This post has been updated.
A 31-year-old man shot to death on a Kensington street Monday night was identified by police Tuesday as Michael McDonald, who lived on Wishart Street about a block from where he was killed.
Court records show that McDonald had been arrested several times on drug charges. In 2008, he was found guilty of possession with intent to deliver and sentenced to 15 to 30 months in jail, followed by two years of probation.
Police are looking for a man who they say attempted to lure a 14-year-old girl outside a school in Oxford Circle Monday morning.
The girl was walking near the Carnell School, on Summerdale Avenue near Benner Street, around 8 a.m. when she was approached by the man, a police spokeswoman said. It was unclear whether the man made any physical contact with the girl.
The man was described as being of Indian descent with dark hair and wearing a maroon and gold jacket, cops said. He fled in a blue Toyota.