Archive: November, 2010
Montgomery County authorities this morning arrested a 19-year-old Pottstown man on attempted murder charges, after he allegedly shot a 14-year-old last Sunday.
Donte Banks, of Charlotte Street near Lincoln Avenue, allegedly shot the boy on Chestnut Street near Evans Street about 3 p.m. Sunday, Montgomery County District Attorney Risa Vetri Ferman said. Officers responding to a report of gunfire found the boy bleeding from his back in a parking lot; he was flown to Children's Hospital of Philadelphia, where he underwent surgery to repair his abdomen and bowel. Officers executing a search warrant found a .357-caliber revolver in Banks' home, Ferman said.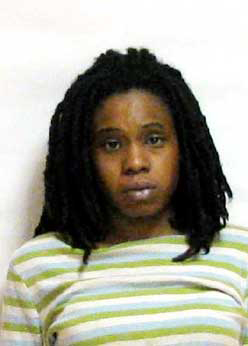 Police arrested a Marlton, N.J., woman Monday after authorities discovered a package containing nearly 14 pounds of marijuana had been shipped to her home by FedEx from California.
Tiffany C. Lewis, 25, of Kent Avenue near Radford Court, was charged with possession with intent to deliver and related offenses after Evesham Township police searched her home and found the drug stash, which has a street value of $25,000, police said. Lewis is now in the Burlington County Jail in lieu of $50,000 bail.
The Mount Laurel Police Department and the Burlington County Prosecutor's Office's Guns, Gangs and Narcotics Task Force assisted in the investigation.
A Nicetown man was hospitalized and arrested after he pointed a gun at police last night in North Philly and an officer fired at him, hitting him in the buttocks, police said.
Monell Stewart, 18, of Hicks Street near Ruffner, was charged with aggravated assault and weapons offenses after the 7:50 p.m. incident on 25th Street near Norris, said police spokesman Lt. Ray Evers.
Officers from Southwest Detectives warrant unit were in the area when they heard gunshots coming from Norris Street and 25th, Evers said. They then spotted a man running east on Norris, a gun in his hand, Evers said. They ordered the man to drop his firearm, but the man refused and pointed it at the officers, Evers said. An officer fired and hit the man, later identified as Stewart, in the buttocks.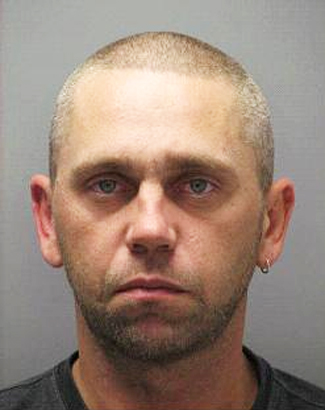 Some news from our neighbors to the south:
Delaware State Police have arrested a serial robber they say committed at least 15 knifepoint robberies in Wilmington and Newark in the past month.
Jesse L. Goodchild, 31, who lists two residences in Newark and Elkton, Md., is being held in the Howard Young Correctional Institution on $754,000 cash bail on charges including robbery, possession of a deadly weapon and theft of a firearm.
A man was shot after he pointed a gun at two detectives in North Philadelphia about 8:30 tonight. The detectives, who were in the area searching for a suspect on an unrelated case, heard gunshot near 25th and Norris streets and saw a man run past them.
When the detectives tried to stop the man, he turned and pointed a handgun in their direction, police said. One of the detectives opened fire, wounding the man in the hip. He was admitted to Temple University Hospital in stable condition. Investigators found the man's gun at the scene.
Latif Miller robbed a man for his cheesesteaks, police said.

Miller, 18, was wanted for the Oct. 21 shooting of a pizza delivery man on 16th street near Clearfield and just a over a week after his mug shot appeared in the Daily News Week's Most Wanted column, police and FBI were able to track him down and arrest him for the crime.
Miller and another man, previously identified by the FBI as Khalil White, ambushed the 38-year-old pizza delivery man while he was making a delivery to an apartment, shot him once in the stomach, and stole the cheesesteaks he was delivering, police said.
Miller, who was last known to reside on 31st Street near Norris and Venango near 19th, was arrested last Thursday on Hunting Park Avenue near Sepviva Street in Nicetown.
White is still wanted by police for the same incident, police said.
In separate instances in the last two weeks, women who have returned home alone via taxi from a night out in Rittenhouse Square have been raped, robbed and assaulted by an unknown assailant after they were dropped off, according to police, who believe the cases have striking similarities.
In the latest case, a 26-year-old woman who was returning home from a bar in the area of 17th and Chancellor streets sometime around 2 a.m. Saturday had just gotten out of a taxi at Brandywine Street near 16th in the city's Spring Garden section and was walking to her door when a man came up behind her, hit her in the head and demanded her money, police said. The woman punched the male and ran, but he chased her, caught up to her and raped her, according to police. After stealing $100 from her purse the man fled east on Broad Street, police said.
Less than a week earlier, around 4 a.m. on Nov. 14, a 25-year-old woman who had taken a taxi from a bar at 20th and Walnut Streets to Broad Street and Fair mount Avenue was walking north on Broad when a stranger came up to her and said he'd show her a short cut to her house, according to police. Instead, in a vacant lot on Flora Street near Carlisle in North Philadelphia, the man chocked her and raped her before running away with $283 of her money, police said.
A robbery victim remains in critical condition at Hahnemann University Hospital after being beaten in the head with a tire iron in North Philadelphia early this morning, according to police.
The 21-year-old man was walking on North 12th Street near Poplar around 1:11 a.m. when he was hit in the back of the head with a tire iron by one of two men who stole his backpack, police said. Cops rolled up on the scene and saw the beating and the victim bleeding from the head, police said.
The two robbers fled on foot and three other men, who were waiting for them nearby in a green Mercury Mountaineer, sped away as well. Cops pulled over the car on Pennsylvania Avenue near Fairmount and the three occupants jumped out and ran away. Two of those men were captured a short time later hiding in bushes and the victim's backpack was recovered from the abandoned car, police said.