Archive: October, 2011
A 16-year-old boy was shot in his side and critically wounded in West Philadelphia Wednesday night, police said.
The boy told police that he was approached by two other teens and shot during an attempted robbery about 7:25 p.m. on 53rd Street, near Harlan.
However, Lt. John Walker of the Southwest Detective Division said police were unsure if anything was taken from the boy immediately after the shooting.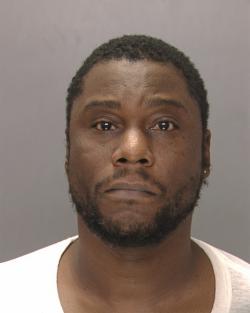 Police have arrested a 49-year-old West Philadelphia man for a string of armed robberies at local bars since early September.
Eugene Calhoun, of Conestoga Street near Poplar, faces 10 charges including robbery, theft and assault in connection with four armed robberies, Lt. John Walker of the Southwest Detective Division said.
The man allegedly robbed the Good Times Bar, on Lansdowne Avenue near 55th Street in Overbrook, on Sept. 7.
A young man was shot dead on a Nicetown street Tuesday afternoon, police said.
Officer Jillian Russell, a police spokeswoman, said the 22-year-old man was found with two gunshot wounds to the chest and one gunshot wound to the groin at 2:47 p.m. on Gratz Street near Cayuga. He was taken to Temple University Hospital, where he was pronounced dead at 3:08 p.m.
Russell said there were no suspects or witnesses in the shooting late Tuesday afternoon.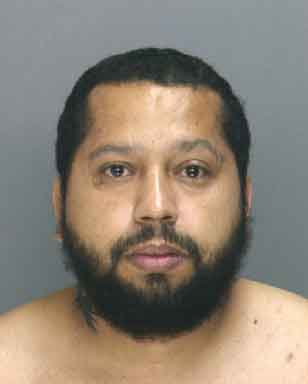 Jose Delvalle, 39, of 7th Street near Cumberland in North Philadelphia, was identified by police Tuesday as the man who was shot by plainclothes officers after allegedly firing a gun at them early Tuesday morning in Kensington.
In that incident, the second police-involved shooting in Kensington within a 12-hour span, police said the plainclothes officers confronted Delvalle after hearing gunfire on Thayer Street near F around 12:30 a.m. After they told him to drop his handgun, police said, he allegedly pointed the gun at them and fired. The officers, who were not hit, returned fire, hitting him twice in the stomach.
Delvalle was taken to Temple University Hospital, where he remained in critical condition Tuesday afternoon. He was charged with aggravated assault, violation of the Uniform Firearms Act and related offenses.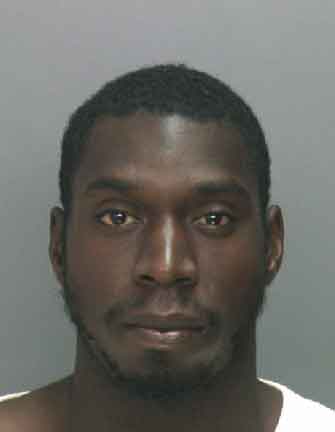 Police yesterday identified the robbery suspect who was shot by a police officer in Kensington yesterday after allegedly firing shots at her.
Krandale Smalls, 27, of D Street near Indiana Avenue, was shot by a police officer on that block after he allegedly fired two shots at her, hitting her patrol car twice. He suffered a graze wound to the head and a gunshot wound to the abdomen, police said, and remained at Temple University Hospital in critical condition Tuesday afternoon.
Police said they believe Smalls shot and critically wounded a 37-year-old woman in an attempted robbery about a block away immediately prior to his alleged gun battle with police. That woman remained in critical condition Tuesday afternoon. Smalls is charged with attempted murder, aggravated assault and related offenses.
Five men armed with handguns stormed into an adult recreational basketball league game Monday night and robbed five people at gunpoint.
It happened about 9:35 p.m. at the Christy Recreation Center on 56th Street near Christian in West Philadelphia during a game for players ages 30 and up.
Lt. John Walker of the Southwest Detective Division said no cops were there at the time.
Police are investigating a shooting in Kensington that left a man clinging to life at Temple University Hospital Monday night.
Two men were shooting at each other on B Street near Cambria around 9:15 p.m., said Officer Christine O'Brien, a police spokeswoman.
A 23-year-old man was wounded five times, she said. Police took him to the hospital and he was listed in extremely critical condition as of 9:30 p.m.
Police are asking for help from the public to arrest a man who is wanted for robbing a bank in East Germantown at gunpoint Friday afternoon.
The man walked into the Citizens Bank branch on Stenton Avenue near East Washington Lane around 4:50 p.m. and handed a teller a note demanding cash, police said.
The teller handed the man an undisclosed amount of money and he ran from the bank.