Archive: January, 2013
The pediatrician who was found dead, bound and burning, in her Center City home Monday afternoon had been strangled, police said this morning.
Melissa Ketunuti, 35, a pediatrician at Children's Hospital of Philadelphia, was not dead long when her dog-walker found her in the basement of her home on Naudain Street near 17th, Capt. James Clark of the homicide unit said in a morning news conference at police headquarters. Neither the dog-walker nor Ketunuti's boyfriend are considered suspects in her slaying, Clark added.
Investigators don't know if she was killed by a stranger or someone she knew, or if her killer walked into Ketunuti's home with her, or if she surprised the killer in her home when she came home from a morning of shopping, Clark said. Detectives are retracing her steps and visiting area residents and merchants in search of surveillance tape that could help crack the mystery, he added. Police found no sign of forced entry, but Clark declined to say whether there appeared to be a struggle. Detectives do not believe she was sexually assaulted, he added.
A passerby in Harrowgate made a gruesome discovery early Monday night, police said: the body of a partially clothed woman dead in a debris-strewn vacant lot.
Police and medics were called to the lot, on Ruth Street near Venango, around 5:30 p.m. The woman, who police said was lying on her back and completely naked except for a shirt pulled up over her shoulders and face, was pronounced dead in the lot. She remained unidentified later Monday, but was estimated to be in her late 20s.
Chief Inspector Scott Small said investigators from the Medical Examiner's Office found signs of trauma to the woman's face, and homicide detectives were called to the scene. The death is being investigated as suspicious until the Medical Examiner's Office performs an autopsy and determines an official cause of death, Small said.
A "lucky" store customer who intervened in a gunpoint robbery in South Philadelphia Monday evening was shot twice by the robber, but is expected to survive his wounds, police said.
Cops said they were called to Koh Kong Grocery, at 7th and Moyamensing streets, shortly before 6 p.m. after a masked gunman burst into the store and announced a robbery. A 40-year-old customer intervened in the robbery and struggled with the gunman, Chief Inspector Scott Small said. During the struggle, the robber shot the customer twice – once in the head and once in the leg, Small said.
The victim was rushed to Thomas Jefferson University Hospital and initially reported in critical condition. Small said he was later upgraded to stable condition and though he lost a lot of blood inside the store, the bullet to his head did not penetrate his skull.
The body of a woman was found set on fire in the basement of a house in Southwest Center City Monday afternoon, police said.
Initial reports indicated that the body of the woman, who remained unidentified around 2:15 p.m., was found by her dog walker around 12:30 p.m., but a police spokeswoman said later that she was unsure who found the body. Police said the woman was found in a house on Naudain Street, just south of Lombard, near 17th. She was pronounced dead at the scene at 12:47 p.m.
Police said they couldn't tell how the woman died, and they were awaiting an autopsy report from the Medical Examiner's Office. The death remains under investigation as suspicious.
This "Thriller" was as easy as 1, 2, 3, oh simple as do re mi to solve.
A pair of autographed Michael Jackson shoes that were reported stolen from an auction at the Loews Hotel in Center City early Sunday morning have been returned to their owner.
Martino Cartier, a 37-year-old salon owner from Blackwood, NJ, said he brought the shoes and a jacket belonging to Jackson to be auctioned off at the Hair O' the Dog gala at the hotel Saturday night. The proceeds from the auction were to support his charity, Friends Are By Your Side, an organization that provides wigs to cancer patients and those suffering from hair loss.
Someone's been "Bad."
Police are looking for the person who moonwalked off with a pair of signed Michael Jackson shoes - and the certificate of authenticity that went with them - from an auction at the Loews Hotel early this morning.
According to city police, who responded to the hotel at Market and 12th streets around 2 a.m., hotel security was watching the room with the shoes in it when security officers left to handle an unknown incident at the other end of the hallway.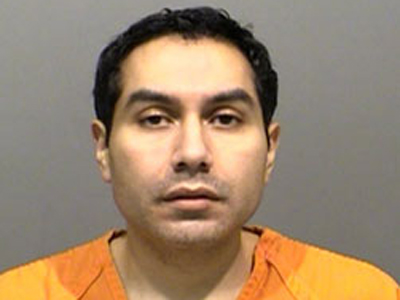 Now this is a Rocky Mountain low.
A Trenton man flew from the Philadelphia International Airport to Denver, Colo., on Friday to meet what he believed was an underage teen he had been in contact with on Facebook, according to Colorado authorities.
But instead of being met by a child, Edward Gutierrez, 38, was met by investigators from the Jefferson County District Attorney's Child Sex Offender Internet Investigations Unit, who charged him with luring a child and Internet sexual exploitation of a child, according to a news release.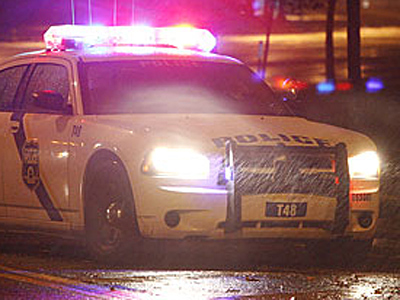 When you drive a tractor trailer, you can run, but it's awfully hard to hide.
One area trucker tried to do just that though, after hitting and killing a pedestrian who was walking along I-95 late Friday night, according to police.
Today, state police announced they located the driver, identified as Ward Bennett III, 46, of Lumberton, N.J., and the tractor trailer he was operating Friday night when he allegedly hit and killed Gerald L. Martin, 65, of Philadelphia.