Archive: January, 2013
A man who pulled a gun on a SEPTA bus driver after the driver missed his stop in the Northeast last week is being held on $150,000 bail, the District Attorney's Office said Wednesday.
Walter Thompson, 20, of Marcella Street near Summerdale Avenue in Summerdale, was on the Route 24 bus Thursday when he threatened the driver with a gun, according to the D.A.'s Office. After pulling the gun on the driver, he jumped off the bus.
Thompson was arrested overnight, and has been charged with aggravated assault, violation of the Uniform Firearms Act, terroristic threats, simple assault, reckless endangerment and harassment, authorities said. He's scheduled to appear in court Feb. 14.
Police are investigating the murder of a 48-year-old man who was found dead in a house in Overbrook Wednesday afternoon.
The man's nephew found him lying face-down in a pool of blood in an upstairs bedroom of the house, on 60th Street north of Lansdowne Avenue, shortly before 2 p.m. and alerted authorities, police said. The man was pronounced dead at the scene at 2:10 p.m., and investigators determined that he had multiple stab wounds.
The homicide remains under investigation, and police have not reported any arrests.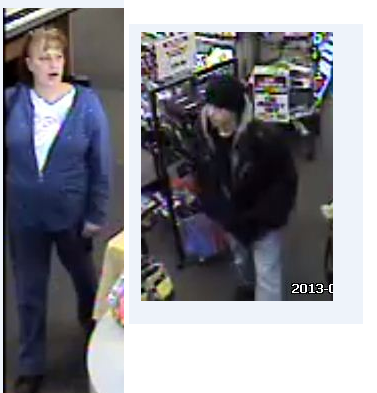 Cherry Hill police are looking for a man with a heavy South Philly accent who, on two separate occasions, shoved a Les Paul slim neck guitar down his pants and walked out of a Sam Ash music store, police said.
According to a press release from the Cherry Hill Police Department, the suspect entered the store with his female accomplice on Dec. 19 and again on Jan. 8 and he put the guitars down his pants while his accomplice distracted employees of the store, which is on Route 38 in Cherry Hill, N.J.
Police said both suspects appear to be in their late 40s or early 50s. The man had a "heavy South Philadelphia accent" and they left the store in a black SUV driven by a third individual.
It's a list no state wants to make but it's a list on which Pennsylvania always ranks high.
Today, the Violence Policy Center (VPC) released its annual list of the states with the highest black homicide victimization rates and Pennsylvania ranks second this year, after dropping down to third last year.
The VPC uses the most recent FBI data to compile its statistics, and that's always two years behind, so this year's numbers come from 2010 data.
It seems a bizarre action to take when angry, to expose one's genitals, but that's exactly what alleged killer Jason Smith did during a road rage incident last year, according to court documents and police.
Today, a state trooper, who asked not to be identified, provided new details on the incident, which I reported about yesterday.
The trooper said Smith was driving on I-95 in Bensalem March 16 and was trying to pass another vehicle. Smith said he felt that every time he'd try to pass the other car, the female driver would speed up and prevent him from passing, the trooper said.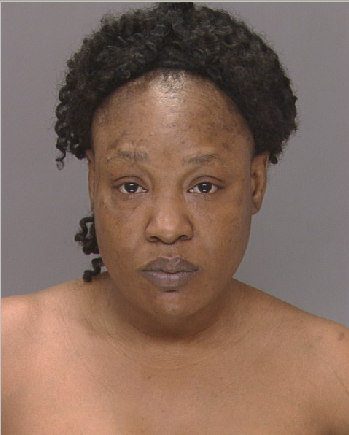 They say it takes two to tango. And apparently it takes two to go on a tire slashing spree in West Philadelphia.
Authorities charged a woman over the weekend for her alleged involvement in dozens of tire slashings Jan. 7.
Aleze Lewis, 36, is accused of taking part in the slashings, which occured on Hazel Avenue between 47th and 50th streets, and Chancellor Avenue near 53rd, in West Philadelphia. Authorities said at least 59 cars were vandalized.
Police in Germantown are on high alert after five different women reported being harassed or indecently assaulted by a man during a one-hour span Monday morning.
The victims, who range in age from 14 to 23, were all approached by a man in the area of Greene Street and Chelten Avenue between 7 a.m. and 8 a.m., Special Victims Unit Capt. John Darby said.
In some instances, Darby said, the man indecently assaulted his victims and in others, he harassed them. Darby said in one case, he approached a young woman, pushed her against a wall and began kissing her neck, while in another case, another woman reported being followed off a SEPTA bus by a man who inappropriately touched her leg.
Police on Monday announced that they're looking for a third person of interest -- a teenage girl -- in connection with the kidnapping of a 5-year-old girl from her classroom at a West Philadelphia school two weeks ago.
The new person of interest in the case, according to investigators, may go by the name "China" or "Chyna" and is described as black, between 14 and 17 years old, thin, and has a light complexion and long, straight black hair. She was seen wearing a hooded sweatshirt and tights.
The reward for information leading to the kidnappers in the case, which has stumped investigators to this point, has been increased to $80,000, police said Monday.