Archive: January, 2011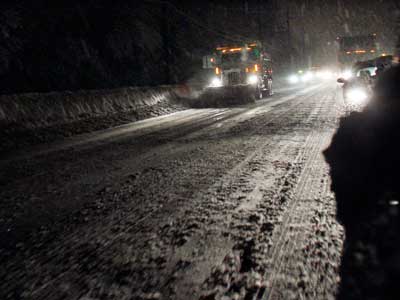 A Wilmington woman has died after a snowplow hit her as she walked along a snowy Wilmington road early this morning.
Denise McFadden, 51, was walking east on Washington Street Extension near Philadelphia Pike at 6:30 a.m., about the same time Shawn E. Griner, 37, was plowing Philadelphia Pike with a 1988 Ford six-wheeled dump truck with a snowplow attachment that's owned by the Delaware Department of Transportation, according to the Delaware State Police. Griner was heading west on Washington Street Extension when he tried to make a u-turn to the eastbound lanes to continue plowing, but instead allegedly hit McFadden, state police said. McFadden died at the scene. Griner wasn't injured.
Investigators closed Washington Street Extension between Philadelphia Pike and the Mt. Pleasant High School for a few hours, but it is now open. The crash remains under investigation.
Pennsylvania has the second-highest rate of black homicide victims in the nation, according to a study released today by the Violence Policy Center in Washington, D.C.
The study looked at 2008 FBI data and found that 449 of the state's homicide victims that year were black, which resulted in a black homicide rate of 31.05 per 100,000. Numbers for Philadelphia were not immediately available.
Pennsylvania came in second only behind Missouri, which had a black homicide rate of 39.9 per 100,000, according to the study.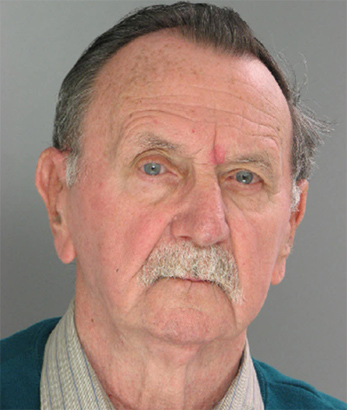 (This post has been updated from its original version.)
An elderly former school volunteer who was arrested for possession of child pornography yesterday told police that he wasn't looking at the horrific images for sexual arousal because "I can't get excited anymore ... I'm too old," according to his arrest affidavit.
Internet investigators from Delaware County allegedly discovered Daniel Toy, 81, of Port Richmond, possessed numerous videos and images of child pornography on his computer and that he shared those files in online networks, detectives said.
A 55-year-old woman was sexually assaulted in Port Richmond early Tuesday morning, police said.
The woman was assaulted on Weikel Street near Clearfield about 1:45 a.m., authorities said.
Police were waiting to interview the victim Tuesday morning.
Four troopers at the state police barracks in Philadelphia were placed in isolation for a brief period today after one of them opened a letter that contained white powder and a threatening note, state police Cpl. Felix Acosta said.
The trooper opened the letter, which was addressed to him and placed in his mailbox, around 12:45 p.m., police said. A white powder spilled out of the letter, prompting a hazmat situation and the isolation of the recipient of the letter and three other men who were around him at the time, Acosta said.
Philly police, fire and hazmat officials responded to the barracks, on Belmont Avenue near Monument Road, and the troopers were released from isolation when the substance was determined to be inert, Acosta said.
"I tried to give my patients the care I expect my daughter to receive."
Kermit Gosnell said those words to me as we sat in a conference room last March, said them as quietly and seriously as a priest saying his morning prayers.
They jump off the page at you now, given the revolting story a grand jury told on Wednesday about Gosnell's medical practice in an almost-too-horrifying-to-be-true 261-page report.
Two teens were arrested and charged with firearms offenses after they were busted with guns inside of their Kingsessing home during a probation check Friday night, police said.
When probation officers knocked on the door of an 18-year-old boy who lives on Belmar Terrace near 54th Street at 6:30 p.m., they saw him reach into his waistband for a gun, said Lt. John Walker of Southwest Detectives.
A 16-year-old boy in the house who answered the door for members of the Juvenile Enforcement Team also had a gun tucked in his pants. Police found a 380-semi automatic handgun and .38 revolver on the teens and a 8 mm semiautomatic in the sofa, Walker said.
A man walked into a TD Bank in Northeast Philadelphia Friday night and stole $2,000 after handing a demand note to a teller.
No one was injured in the robbery of the bank on Woodhaven Road near Knights and police were still searching for the man, described only as 6-feet-tall and white.
Anyone with information should call Northeast Detectives at 215-686-3153.