Archive: January, 2010
Numerous top Philadelphia police officials will find themselves in news posts come Monday, as a planned internal reorganization goes into effect.
Although many of the moves involve routine promotions and reassignments, one investigative team will be disbanded and another unit will be created to help cops better prepare for court, Police Commissioner Charles H. Ramsey said last night.
"We're doing some shuffling and shifting some folks around," Ramsey said.
The I.M.P.A.C.T. Squad, a little-known unit in the department's Internal Affairs Bureau, is being abolished. Officers in that squad worked on specialized investigations, some of which centered on determining if cops were abiding by the city's old residency requirement.
"With residency no longer an issue, we felt that was no longer an effective use of those officers," Ramsey said.
The I.M.P.A.C.T. cops will be transferred to the department's Criminal Intelligence Unit, he said.
Narcotics Field Unit and Strike Force officers will be divided into North and South units, a move that Ramsey said will "strengthen the supervision" of the officers. The North and South units will be run by Capts. Debra Frazier and Jim Kelly, respectively, Ramsey said.
The Public Affairs Unit will be absorbed by a new Office of Strategic Communications, which is run by a civilian, Karima Sedan, who oversaw the department's recently unveiled new Web site, www.phillypolice.com.
Ramsey said a new unit, run by Lt. Jacqueline Bailey, will help cops improve their court testimony and strengthen evidence that's presented to the District Attorney's Office.
"We want to make sure that we present strong cases to the D.A.," Ramsey noted. "It's not that they don't do that already, but it doesn't hurt to strengthen that area."
How much grief can one man bear?
A month ago today, the Rev. Walter Little was just a day removed from having laid to rest his 90-year-old mother. He was despondent, of course, but found solace in the fact that his mother's funeral had given him a chance to see his son, Army Staff Sgt. Walter Keith Rogers.
Rogers, who grew up in North Philadelphia, was stationed at Fort Carson, Colo. He hadn't seen his family in four years.
"He was due to be deployed to the Middle East in two months," Little said, "so this was like a homecoming. Everybody was so pleased to see him."
But the happiness that was inspired by Rogers' impromptu return didn't last.
The married father of two was killed the following morning, Dec. 9, in a car crash that involved an off-duty Philadelphia police officer on a rain-slicked road in Fairmount Park.
"I had to bury my mother, then bury my son a week later."
Little, 55, said his family was devastated by the double dose of tragedy.
Their heartache was further compounded, he said, because Rogers' relatives never got an explanation from police of what caused the crash.
Little said they worried that the incident was being covered up. Police did not publicize the case.
Yesterday, police officials said it simply had been an oversight that kept investigators from sharing details of the crash with the family.
This much the family knew: Rogers, 34, went out on the night Dec. 8 to visit friends in West Philadelphia with his sister, Jennifer Lee, 21, and stepbrother, Anthony Warren, 32.
The three were riding home in heavy rain in Lee's car in Fairmount Park, Little said. Lee was driving, while Rogers and Warren were in the back seat.
About 2:30 a.m., Lee was making a left turn off East Memorial Hall Drive onto Concourse Drive when her car was struck by an SUV driven by an off-duty 37-year-old cop, said Sgt. Albert Gramlich of the police Accident Investigation Division.
The SUV slammed the rear driver's side of the car, where Rogers was sitting. "He took the brunt of the impact," Gramlich said. Rogers died soon after. The cop, whom Gramlich declined to identify, suffered minor injuries, as did Lee and Warren.

Gramlich said investigators determined that Lee believed that the off-duty cop had a stop sign and had expected him to slow when she made her turn. The sign in the cop's lane turned out to be a construction sign. It appears no criminal charges will be filed against the cop or Lee.
Little said his family had other questions about the accident. "I'm not trying to point fingers," he said. "I just want to know what happened. Why all the quietness? Why didn't they ever tell us this?"
AID Capt. Michael said he was "surprised" that an investigator hadn't shared his findings with Little. "Please tell them it was an oversight," Murphy said. "I'd be more than happy to speak to them."

A local man who allegedly mowed down a pedestrian on Kelly Drive last summer surrendered to police earlier today.
Paul DiDonato, 28, of Valley Avenue near Henry Avenue, was charged with homicide by vehicle, involuntary manslaughter and related offenses in connection with the July 25 hit-and-run accident that claimed the life of Bradley Grogan, 47, police said.
Investigators said DiDonato was behind the wheel of a dark Jeep Wrangler that struck Grogan, of West Hartford, Conn., on Kelly Drive near Fairmount Avenue about 10:40 that night. The Jeep pulled to the side of the road after the crash, but sped off as medics and cops arrived at the scene. Investigators were helped by several passersby who witnessed the crash, said Capt. Mike Murphy, head of the police Accident Investigation Division.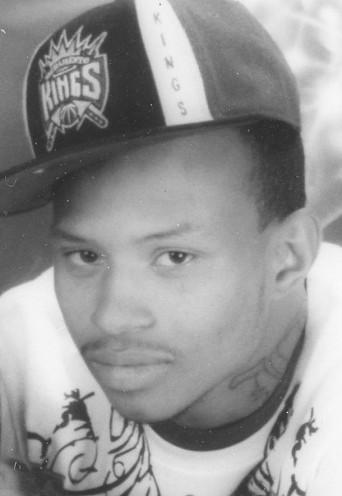 A hearty preview of a story running in Tuesday's Daily News:
Terry Bowen has waited more than a year to hear if authorities would bring criminal charges against an off-duty Philadelphia police sergeant who allegedly gunned down her unarmed son.
Unbeknownst to Bowen, former District Attorney Lynne Abraham — in one of her last acts as top prosecutor — decided not to press charges against the cop, Chauncey Ellison.
"We received a letter of declination from the District Attorney's Office, saying they're not going to prosecute. I think it came out on New Year's Eve," Police Commissioner Charles H. Ramsey told the Daily News last night.
No one bothered to tell Bowen, whose son Lawrence Allen died last February, three months after Ellison allegedly shot him in the back during a bizarre dispute in West Oak Lane. Allen, 20, was left paralyzed from the chest down. He dropped more than half his body weight and battled numerous infections before dying, his mother said.
"I am so furious," Bowen said, after a reporter informed her of Abraham's decision. "No one ever got in contact with me."
Bowen said she was further incensed to see quick action taken in a similar incident involving an off-duty cop who shot an unarmed man, while the officer accused of shooting her son has remained on the force.
Officer Frank Tepper was given his walking papers on Monday, less than two months after he fatally shot William "Billy" Panas Jr. during a fracas in Port Richmond that involved Tepper's relatives. A grand jury is reviewing evidence in that case.
Ramsey said Allen's family "will just have to be patient. We have not forgotten about the case."
The commissioner said he was reviewing the police Internal Affairs investigation into the shooting and plans to decide "within the next two weeks" if Ellison should face discipline for any departmental violations in the shooting.
District Attorney Seth Williams also plans to "review the case thoroughly," and could ultimately press charges against Ellison, even in light of Abraham's actions, said Williams' spokeswoman, Tasha Jamerson.
"The case hasn't been dismissed," Jamerson said, noting that she couldn't comment on the letter that Abraham sent Ramsey.
At a news conference earlier in the day, Williams said one of his goals is to expedite investigations into police-involved shootings, "so that those officers who should be exonerated are exonerated, and those that should be charged are charged."
Neither Abraham nor her former spokeswoman could be reached for comment last night.

Frank Tepper, the Philadelphia police officer who allegedly fatally shot an unarmed Port Richmond man during a neighborhood dispute in November, has been suspended with the intent to dismiss, police officials said.
Police Commissioner Charles H. Ramsey based his decision to fire Tepper on information gathered by Internal Affairs detectives who investigated the Nov. 21 incident, police spokesman Lt. Frank Vanore said.
Last month, then-District Attorney Lynne Abraham opted to let a grand jury decide if Tepper, 43, should face criminal charges for the Nov. 21 incident. The grand jury has not yet made a ruling in the case.