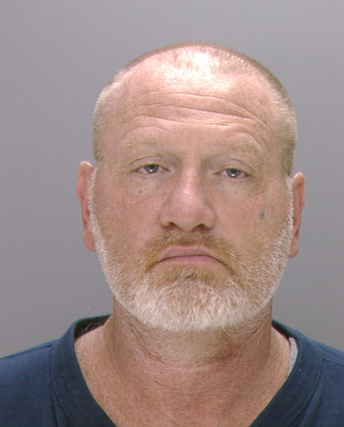 Yesterday, I reported on the horrific rape of a woman this weekend in a house that is for sale in the Wissahickon section of Philadelphia.
Charged with rape and related offenses in the incident was Edward Kappe, 46, of Maris Street near Jannette in Roxborough. A quick search of Kappe's records in Philadelphia showed a long criminal history full of theft charges but no prior arrests for sexual assault.
However, an astute reader sent this 2003 article from the Allentown Morning Call over to me today. The story is about a woman who phoned police while she was being sexually assaulted by Kappe in February 2003 in Bethlehem.
While the cheese may stand alone, the "Swiss Cheese Pervert's" alleged victims are standing together.
After Christopher Pagano, 41, made headlines in January for driving around Mayfair and exposing his penis to three women while he asked them to pleasure him with Swiss cheese, a fourth victim came forward to police on her own accord, said the Philadelphia District Attorney's Office.
Already charged with three counts each of stalking, indecent exposure, harassment and open lewdness for his previous three victims, Pagano was recently charged with all those counts again for the fourth victim, said the District Attorney's Office. In total, Pagano is facing 20 counts, said Tasha Jamerson, spokeswoman for the District Attorney's Office.
Police have arrested an Overbrook man for gunning down a Strawberry Mansion man in January.
Shafik Lamback, 20, of Columbia Avenue near Peach Street, was charged with murder and related offenses for the Jan. 26 homicide of Kyleaf Gordon, 23, of Page Street near 31st, said Officer Christine O'Brien, a police spokeswoman.
Police responding to a report of gunfire on Ridge Avenue near Page Street just before 2 a.m. found Gordon collapsed there with gunshot wounds to his head and back, O'Brien said. Gordon died at Temple University Hospital 15 minutes later. O'Brien had no details on the motive.
This post has been updated.
Police are seeking suspects in a gun slaying last night in Harrowgate.
Yusef Henderson, 29, of 8th Street near Lehigh Avenue in North Philadelphia, was shot in the head and right forearm about 8:30 p.m. on Schiller Street near H, said Officer Christine O'Brien, a police spokeswoman. He died just before 11 p.m. at Temple University Hospital, O'Brien added. Henderson was Philly's 46th murder victim of 2014.
First, he took the for-sale sign from outside the Wissahickon house. Then, he took his victim's body and forever took her peace of mind inside the empty structure. And, as a final insult, he took his victim's belongings - leaving her bruised and alone.
All that is according to Philadelphia police, who charged 46-year-old Edward Kappe of Maris Street near Jannette in Roxborough, with rape, aggravated assault, theft, robbery, burglary and related offenses today for the Saturday morning assault.
Authorities said Kappe removed a for-sale sign at a home on Seville Street near Pechin and then lured a 32-year-old woman inside the residence at around 11:30 a.m. Once inside, he raped the woman at point of knife and then stole her cell phone and purse, which contained her wallet and car keys, according to police.
An off-duty police officer is recovering from a gunshot wound to his shoulder after he was attacked early this morning near his Overbrook Park home, according to police.
Ofc. Robert Penn, 46, was coming home from his shift when he got out of his car on Brentwood Road near Haverford Avenue around 12:09 a.m. and was approached by a man who mumbled something unclear and then shot Penn once in his right shoulder and ran down a nearby alley, said Philadelphia Police spokesman Lt. John Stanford.
The bullet exited through Penn's back and the officer was taken to the Hospital of the University of Pennsylvania, where he was listed in stable condition, according to police.
Police have few clues in a violent shooting in Olney tonight.
Here's what is known: At about 10 p.m. tonight, police responding to a call of gunshots found a 28-year-old male lying next to a parked Toyota sedan on Sheldon Street near 3rd, Chief Inspector Scott Small said.
The victim had been shot five times in the legs and groin area, apparently after getting out of the vehicle, which he had pulled up onto the sidewalk to let traffic pass.
Police have released the identity of the man shot to death outside a home in Germantown last night.
Kahlil Goldman, 24, of Alden Street near Girard Avenue in West Philadelphia, was shot five times on the quiet, residential stretch of Pulaski Avenue near Logan Street, police spokeswoman Officer Leeloni Palmiero said.
Goldman was struck in his chest, upper torso and neck, and was pronounced dead at Temple University Hospital not long after the shooting, Chief Inspector Scott Small said at the scene.