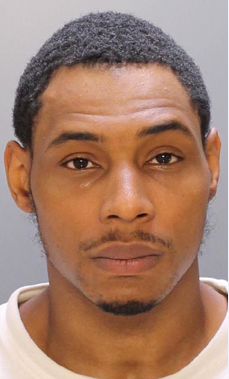 Police have charged a Wynnefield man in the gun murders of two Wynnefield men.
Kyree Darrisaw, 28, of Euclid Street near 53rd, is accused of killing Meshach Brightly, 21, of 54th Street near Woodbine Avenue, just before midnight Aug. 4 on Berks Street near 53rd, police said. Brightly, who was shot in the head, died at the scene.
Police also charged Darrisaw for the death of Basil Amir Anderson, 23, of 54th Street near Columbia Avenue. Anderson was gunned down May 10 on Hazelhurst Street near Georges Lane. He died at Penn-Presbyterian Hospital at 2:15 p.m., about 10 minutes after someone shot him in the back of the head.
Police are seeking suspects in a gun slaying this morning in Kensington.
Someone shot a 36-year-old man several times in the head and body at 9 a.m. on Kensington Avenue near H Street , police said. Paramedics rushed him to Temple University Hospital, where he died at 10:31 a.m., police said. Police reported no suspects or motive and are withholding his name until his family can be notified of his death.
Tipsters, call homicide detectives at (215) 686-3334 or -3335.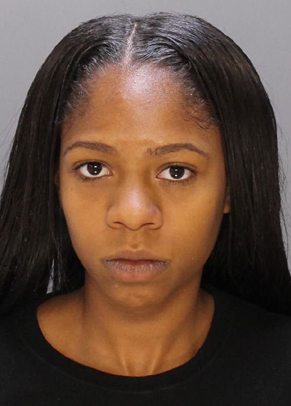 A Hunting Park teen has been arrested in connection to the stabbing death of another girl during a July 5 brawl, police said.
Keyarra Frisby, 18, is charged with murder and related offenses after allegedly stabbing Anita Cotton, 17, in the neck during a melee outside a Walgreens on Broad Street, according to police.
Homicide Unit detectives arrested Frisby on Thursday at her home on Fairhill Street near Hunting Park Avenue. She remains in custody, denied bail, court records show.
Police have arrested a homeless man for several brutal beatings in North Philly.
Marcus Jones, 22, was charged with attempted murder, robbery, aggravated and simple assault, theft and recklessly endangerment for allegedly attacking three people in separate incidents Tuesday and Wednesday.
In the first case, police found a 53-year-old woman unconscious and bleeding heavily from head wounds just after 1 p.m. Tuesday on Watts Street near Poplar. She was taken to Hahnemann University Hospital, where she remains critical condition. Detectives who reviewed video from nearby security cameras saw a dreadlocked man repeatedly punch and kick the woman until she fell unconscious onto the ground, where he then stomped her head several times. The attacker then grabbed her purse and ran away on Watts Street towards Girard Avenue, police said.
Police have identified a man gunned down as he sat on a stoop in Olney as Anthony Celious, 32, of Burholme.
Someone shot Celious, of Friendship Street near Oakley, in the stomach as he sat with a 22-year-old female friend on the porch steps of a home on Nedro Avenue near Second Street about 9 p.m. Monday, police said. Celious died at Einstein Medical Center at 9:30 p.m., police said. His friend, who caught a bullet in the foot, was treated there and later released. Their two attackers ran west on Nedro to Third Street, where they jumped into a white sedan and sped away. They're described as a black man of medium height and stocky building, wearing all black, and a heavyset woman wearing white pants and shirt and braids running straight back on her head.
Police reported no suspects or motive. Tipsters, call homicide detectives at (215) 686-3334 or -3335.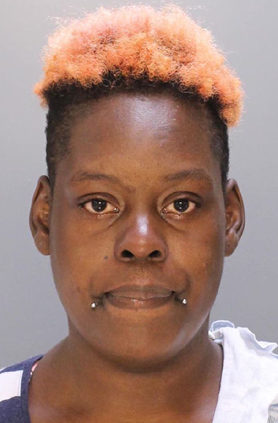 A North Philly woman angry over a broken computer Friday allegedly attacked another woman and then bashed the victim's 9-year-old son with a kitchen pot when the boy tried to protect his mother, police said.
Police charged Chemaine Bayens, 32, of Reese Street near Dauphin, with aggravated assault, reckless endangerment and related offenses for the incident Friday afternoon at her house. It started when Bayens argued with another woman about a broken computer tablet and demanded money to repair or replace it, police said. When the woman couldn't come up with enough cash, Bayens allegedly began slapping and punching her, police said.
When the victim's 9-year-old son intervened, Bayens grabbed a pot and beat him and his mother with it, police said. Neighbors alerted police, who discovered the boy and his mother with bloody head injuries outside. Both were rushed to Hahnemann University Hospital, where they needed staples to close their head wounds, police said.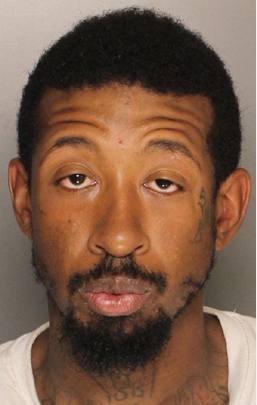 A motorist fleeing a car accident Saturday allegedly drove onto a sidewalk and hit a 6-year-old girl, before smashing into three parked cars, ditching his car and running away on foot.
Police soon caught up with Mark Edwards, 27, of Sylvester Street near Magee Avenue, and arrested him for criminal mischief, accident damage and related offenses after the crash on Magee Avenue near Large Street.
It all started about 7 p.m., when Edwards, who was eastbound on Magee in a 2004 Mercury, hit a westbound 2013 Hyundai whose driver was turning left onto Large, police said. Edwards allegedly sped away from that collision and turned north onto Sylvester Street, where his car mounted the curb, hit the girl on the sidewalk and then hit a Mercedes Benz and two Hyundais that were parked unoccupied at the curb. He then ran off but was nabbed soon thereafter.
Police have identified two victims of unrelated weekend murders as Derek Forston, 42, of Kensington, and Thomas Holman, 26, of Kingsessing.
In the earlier case, somsone shot Holman, of Divinity Street near Greenway Avenue, in the head and torso about 7 p.m. Saturday on 53rd Street near Kingsessing Avenue, police said. He died at Penn-Presbyterian Hospital 10 minutes later.
At 12:45 a.m. Sunday, someone shot Forston, of Firth Street near Emerald, in the stomach outside the Dew Drop Inn on Cumberland Street near Sydenham in North Philly, police said. He died less than a half hour later at Temple University Hospital.