Police today announced the arrests of alleged gunmen in two unrelated slayings, one of which claimed the life of a young mother and her unborn child last year.
Markese Martin, 26, was charged Thursday with murder and related offenses in connection to the murder of Jasmine Williams, 25, who was eight month pregnant when she was killed on Sept. 24, 2014, police said.
Williams was shot in the head, arms and legs on Nedro Avenue near 19th Street in East Germantown. Police her to Einstein Medical Center, where she was pronounced dead. Doctors delivered her baby, but it too was pronounced. Kord Rozier, the father of Williams' baby, was shot in his left thigh but survived.
Police arrested a Parkside man in connection with a fatal shooting outside a rap concert.
Tylee Wilbur, 28, of St. Bernard Street near Girard Avenue, was arrested Friday evening for allegedly killing 25-year-old John Green outside the Theatre of the Living Arts, on South Street near 3rd.
Green, of Parrish Street near 53rd, was shot once in the left abdomen about 8:15 p.m., while in line for a Lil Durk performance. Police said the shooting stemmed from an argument, but it wasn't clear what it was about.
Joe Brandt & Vinny Vella
@ 8:34 PM 
Permalink
|
A man is recovering after a gunman burst into his home in North Philly this afternoon and shot him at point-blank range, police said.
The incident happened about 1:21 p.m., at the victim's home on York Street near 9th.
A 21-year-old man, whose name hasn't been released, pushed his way into the house brandishing a gun and demanding money, police said.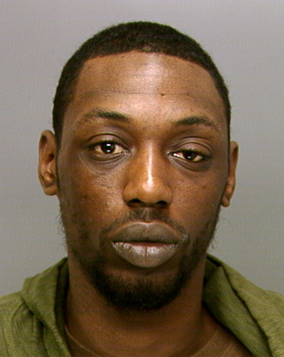 Police are asking the public's help to find a man they say shot a motorist last month in East Germantown.
Chris Miller, 24, who also goes by the name George Spain and nickname "Fell," is accused of approaching a blue 2002 Buick stopped at a stop sign about 6 p.m. on Woodlawn Street near Bloyd on Aug. 25 and firing a gun at the driver, 29, police said. The driver later told police he heard a gunshot, blacked out and awoke seconds later to find he had crashed in the intersection. When police arrived, bystanders pointed to a nearby chair on the sidewalk, where the bloodied driver was sitting with a gunshot wound to his head. He remains in critical condition at Einstein Medical Center, police said.
Investigators have issued an arrest warrant for Miller, who lives nearby on Stokes Street near Musgrave, for aggravated assault. Police warn that he is considered armed and dangerous and ask anyone who knows his whereabouts to call 9-1-1 or Northwest Detectives at (215) 686-3353 or -3354.
Police have identified the man slain in Kingsessing yesterday morning as Eric Westbrook, 41.
Westbrook lived on Reinhard Street near 53rd, the same block where someone shot him in the head just after 7 a.m. yesterday, police said.
Police reported no suspects or motive. Tipsters, call homicide detectives at (215) 686-3334 or -3335.
Police are seeking suspects in last night's shooting death of a man in Grays Ferry.
Police found a 36-year-old man, whose name hasn't been released yet, about 6 p.m. last night inside a car on Corlies Street near Dickinson. He had been shot once in the chest and died at 6:19 p.m. at Penn-Presbyterian Hospital.
Police reported no suspects or motive. Tipsters, call homicide detectives at (215) 686-3334 or -3335.
Here's a guest post from Daily Delco blogger and fellow Daily News staffer William Bender:
The labor union representing Philadelphia police officers is working with a Republican state representative to introduce legislation that would grant anonymity to most cops involved in on-duty shootings.
John McNesby, president of the city's Fraternal Order of Police, is expected to join state Rep. Martina White Wednesday to outline a bill to prevent the release of officers' names and identifying information – except in cases where they are charged with a crime as a result of the shooting. White plans to introduce the bill on Friday.
Police today said an Oxford Circle man was driving drunk when he fatally hit an off-duty Philadelphia police officer as the officer rode his motorcycle in Northeast Philly yesterday afternoon.
Louis John Vogwill, 59, of Loretto Avenue near Benner Street, now is charged with involuntary manslaughter, homicide by vehicle, homicide by vehicle while driving under the influence, DUI and related offenses.
Officer Lamar Poole, Sr., 42, an 18-year veteran assigned to the 12th District in Southwest Philly, was driving his Honda motorcycle west on Devereaux Street, crossing Roosevelt Boulevard, at about 4:10 p.m. yesterday when Vogwill turned left onto the boulevard in front of Poole, police said. Poole then smashed into the side of Vogwill's 1999 Toyota Corolla, police said. Vogwill stopped briefly - but then hopped back in his car and sped away, according to Capt. John Wilczynski of the Accident Investigation Division. An alert tow-truck driver followed Vogwill, and police credit his quick thinking with helping them collar Vogwill at Harbison Avenue and the boulevard, police said.