An employee of an East Germantown corner store is clinging to life after a robber brutally shot him, police said.
The incident took place about 8:39 p.m. inside Prieza Grocery, located on Stafford Street near Price, according to police.
A gunman wearing a black ski mask burst into the store with a silver handgun drawn, Chief Inspector Scott Small said. He demanded money from the store's owner, who was standing behind the register with her two-year-old son.
A man locked up in a Wayne County state prison will be sent back to the city soon to face a murder charge.
William Terrell Harrison, 24, has been charged with murder and related offenses in the slaying of Tyrell Woodson, 19, according to police.
Woodson was shot in the head on July 1, 2013 outside a home on Frazier Street near Springfield Avenue in Kingsessing, a police spokeswoman said. He was pronounced dead later that night.
Police charged a South Philadelphia man for a 2013 gun murder.
Gilbert Bates, 39, of Taylor Street near Morris, was charged with murder and related offenses for the Sept. 26, 2013, shooting death of Terrell Nelson, 27, of 20th Street near Moore, said Officer Christine O'Brien. Nelson died at the Hospital of the University of Pennsylvania 15 minutes after he was shot in the face behind his grandmother's home on Wolf Street near 27th about 10 p.m. that night, according to police.
An argument sparked the gunfire, O'Brien said.
An officer twice fired by Police Commissioner Charles Ramsey is suing the city's top cop in federal court.
John Hargraves III contends that Ramsey "used a disciplinary system in a way that impacts minorities," according to the suit, filed Friday. He's seeking $100,000 in damages for the "mental anguish, humiliation, embarrassment and extreme emotional distress" caused by his second firing, made official in November.
Hargraves lost his job in West Philly's 16th District in 2012 after he was charged with domestic violence against his wife. He was later acquitted, and sought arbitration to get reinstated, according to the suit in federal court.
An argument led a man to fatally shoot a 48-year-old man inside his Eastwick home early Friday evening, police said on Tuesday.
Gerardo Astacio-Leon was found by police just before 6 p.m. Friday inside his house on Theodore Street near 71st suffering from a gunshot wound to his chest, police said. Astacio-Leon was pronounced dead at 6:10 p.m. at the Hospital of the University of Pennsylvania.
Police said the investigation into Astacio-Leon's murder revealed that an argument had led to the fatal shooting, which police initially believed may have happened during a home-invasion. Raheem Jones, 32, of Tabor Road near 5th Street in Olney, has been charged with murder and related offenses in Astacio-Leon's killing, poilce said.
A Wilmington woman held up a Wawa this morning, leaving her infant daughter and unwitting landlord waiting in a taxi outside with the equally unaware cabbie, Delaware State Police said today.
Amanda Paoletti, 29, was charged with robbery, endangering the welfare of a child and drug charges after the 3:26 a.m. robbery today of a Wawa at 705 Philadelphia Pike, state police said. Paoletti told the 19-year-old cashier that she had a handgun and demanded money from the cash register, police said. The employee turned over some cash, and Paoletti fled outside to the waiting yellow minivan cab, police said.
Troopers found the cab in question at the Wilmington train station, where the surprised driver gave them the address where he'd taken Paoletti. Troopers arrested her there and found cocaine and drug paraphernalia on her, police said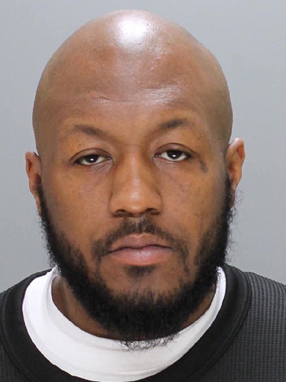 Police identified two murder victims from separate weekend slayings in Frankford and West Philly.
Terrance Solomon, 35, of Cheltenham Avenue near Lakeside in East Oak Lane, died after he got shot just after midnight Sunday inside a house on Adams Avenue near Griscom Street, said Officer Tanya Little, a police spokeswoman. Police listed the motive as robbery but reported no suspects. A 28-year-old woman also shot in the same incident remains hospitalized in stable condition at Albert Einstein Medical Center with chest and arm injuries, Little added.
Eric Teagle, 42, of 37th Street near Fairmount Avenue in Mantua, was shot inside a car parked on Ludlow Street near 55th, Little said. Police arrested Zarik Prince, 32, with murder, gun violations and related offenses. Little said she did not know what motivated the murder.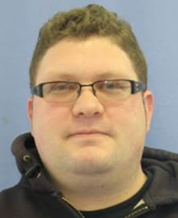 Of all modern-day parenting nightmares, this one is up there: Bensalem police have arrested a father after two 10-year-old girls reported that he touched them inappropriately during sleepovers.
David Huebsch, 36, was charged today with four counts of indecent sexual assault and two counts each of corruption of minors and unlawful contact, according to Bensalem police.
Huebsch, of Beech Lane near Aspen Drive, will be arraigned this afternoon before District Justice Joseph Falcone.