Police are seeking suspects in a fatal shooting last night in Overbrook.
Officers responding to a report of a person with a gun about 10:30 p.m. found a 21-year-old man sitting in the driver's seat of a blue Mazda minivan on Wilton Street near Monticello, said Officer Christine O'Brien, a police spokeswoman. He had been shot in the face and body and was rushed to the Children's Hospital of Philadelphia, where doctors pronounced him dead at 11:09 p.m., O'Brien said. His name isn't being released, pending family notification.
Police listed the motive as unknown and have no suspects. Tipsters can call homicide detectives at (215) 686-3334 or -3335.
A 13-year-old Sicklerville, N.J., girl is recovering after a stray bullet blasted into her home and hit her as she was sleeping early this morning.
The girl suffered a gunshot wound to her lower back after an apparent gunfight broke out at 12:45 a.m. at the nearby intersection of Hathaway Drive and Hawthorne Lane, according to the Camden County Prosecutor's Office. She remains in stable condition at Cooper University Hospital in Camden today, according to the office. The girl's 56-year-old neighbor, 56, was cut by broken glass and treated at the scene by medics, the prosecutor's office said.
Anyone with information on the shooting is asked to call Det. Vincent McCalla at (856) 225-8569 or Winslow Township Police Det. Cary Robinson at (609) 567-0700, ext. 1147.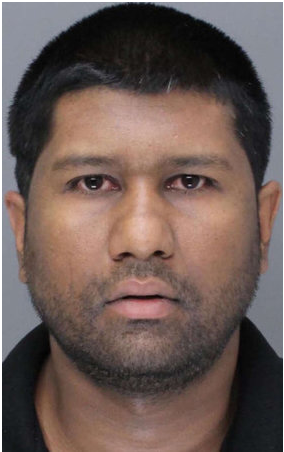 Shaffiat Ali is a man who should not have a car, judging by how he's allegedly used his red Mitsubishi Eclipse since early May.
Two months after he got arrested for a road-rage incident in Center City, Ali, 31, got arrested again yesterday after he allegedly hit a pedestrian who was crossing Market Street near 2nd at about 1:20 a.m. and then tried to speed away, said Officer Jillian Russell, a police spokeswoman. A few of the injured pedestrian's friends gave chase, and officers on routine patrol spotted them and pulled Ali over, Russell said. The officers saw that his passenger-side windshield was smashed in a circular pattern, consistent with hitting someone, and took him into custody, she added.
Ali, of 12th Street near Reed in South Philadelphia's Passyunk Square neighborhood, was charged with driving under the influence, simple assault, recklessly endangering another person and related offenses, according to court records. He was jailed on $50,000 bail pending a July 23 status hearing, records show.
A motorist lost control of his car and drove into a North Philadelphia building early this morning, killing himself and seriously injuring his passenger, police said.
Investigators haven't determined why the man, 31, whose name wasn't released, hit the building on Whitaker Avenue near Luzerne Street, said Officer Jillian Russell, a police spokeswoman. The gray Nissan crashed into the building just after 2 a.m., Russell added.
The passenger, 25, remains hospitalized at Temple University Hospital.
Police are seeking suspects in a shooting last night in Frankford that left one man dead.


The incident happened just before midnight last night on Darrah Street near Wakeling, said Officer Jillian Russell, a police spokeswoman. The 25-year-old victim, who was shot multiple times in the chest, arms and legs, died at 12:15 a.m. at Aria Hospital's Frankford campus, Russell said.

Police say an argument sparked the shooting, but listed no suspects. Tipsters can call homicide detectives at (215) 686-3334 or -3335.
An off-duty Philadelphia Housing Authority police officer opened fire on a 23-year-old man who allegedly tried to run him down with a car in Center City around 1:40 a.m. Sunday, according to police.
After the officer honked his horn at the suspect in an attempt to get him to move his 2012 Dodge Charger on 8th Street near Lombard, police said, the man in the Charger pulled a gun and pointed it at the officer. The off-duty cop then identified himself and pulled his own gun. The suspect then jumped back into his car and drove toward the officer, police said, prompting the cop to dodge the car and open fire on it, shooting through the windshield.
After the off-duty officer alerted police on 8th street near South, they tracked down the suspect and took him into custody at 6th street near Bainbridge, according to police.
Authorities in Ocean City, N.J., have recovered a body from the ocean believed to be that of a Hunting Park teen who disappeared after he and his friends got swept into the sea by a riptide June 29.
Corinthian "Cory" Hammond, 14, went swimming with friends off the Ninth Street jetty about 6:45 p.m. that day, after lifeguards had left their posts for the day. All got caught in the riptide, as did some Good Samaritans who tried to save them. A passer-by called 9-1-1 and the Beach Patrol Rapid Response Team, stationed at 12th Street, rushed to the scene and rescued 14 people.
When authorities realized Hammond was missing, firefighters and beach patrol divers and swimmers canvassed the sea and jetty using ropes and rescue gear, while Ocean City firefighters and police marine unit and U.S. Coast Guard hopped on jet skis and boats to search deeper waters.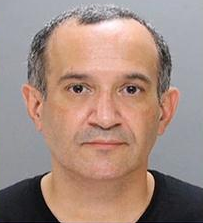 The pizza delivery driver accused of stashing his dead mother in a basement freezer has surrendered to police to face an abuse of corpse charge.
William Carrasquillo, 58, of Lee Street near Wingohocking in Feltonville, is being held on $30,000 bail, pending an Aug. 4 trial, according to court records. Police found the naked, doubled-over body of his mother, Andrea Carrasquillo, 83, in a square, white freezer in his home early Wednesday.
A relative told the Daily News that William Carrasquillo said his mother died in a fall in January, but the Medical Examiner's Office hasn't yet released results from an autopsy. Neighbors also reported that they used to hear the elderly woman scream, but her son told them she had schizophrenia so they didn't intervene.