A group of selfish thieves cleaned out a Catholic school in West Philly last night, making off with $20,000 in electronics used to help its students learn.
The principal of the St. Ignatius School, on 43rd Street near Wallace, discovered early this morning that the chain locking the door to the school's office was damaged, Lt. John Walker, of Southwest Detectives, said.
Inside the office, the principal found that the school's cache of 30 iPads, 2 Macbook computers and 3 Dell laptops were missing. Investigators believe someone broke into the school last night after a basketball game held in its gym wrapped up about 10 p.m., Walker said.
The Amtrak engineer driving Train 188 when it crashed last month in Frankford, killing eight and injuring more than 200, was not using his cellphone during or before the deadly derailment, the National Transportation Safety Board announced this morning.
NTSB analysis of engineer Brandon Bostian's phone records shows no call, text or data usage occurred while he was operating the train - nor did Bostian access the train's Wi-Fi system while he was at the controls. Bostian, who was injured in the May 12 nighttime disaster, had told investigators he doesn't remember anything in the minutes before or during the crash.
In the days after the crash, the NTSB found that the train was traveling at 106 mph - more than twice the posted speed limit at the curve in the tracks where the train derailed.
For two years, pro-life activists have fought with city health officials over the fate of the so-called Gosnell babies — the remains of 47 fetuses found in abortionist Kermit Gosnell's West Philadelphia clinic.
But it turns out the city quietly cremated and buried the fetal remains in Laurel Hill Cemetery in East Falls about a year ago. So at 11 a.m. tomorrow, the Pro-Life Coalition of Philadelphia will hold a news conference and prayer service at the 78-acre historic cemetery where the "Gosnell babies" are buried.
The Medical Examiner's Office had held onto the fetal remains as criminal evidence until Gosnell's trial ended in May 2013. Since then, coalition president Mike McMonagle said, the office declined requests from local and national pro-life groups, as well as Philadelphia Archbishop Charles Chaput, to release them for burial.
Documents released by the city today reveal more details about December's controversial police shooting of Brandon Tate-Brown during a routine car stop in Mayfair - including the names of the officers involved in the incident.
Officers Nicholas Carrelli and Heng Dang, rookies who had been on the force just since May 2013, told investigators that they pulled Tate-Brown, 26, over Dec. 15 on Frankford Avenue near Magee because he was driving his borrowed Dodge Charger with just its daytime running lights. A struggle soon erupted, and Carrelli, who later told investigators he spotted the butt of a gun in Tate-Brown's center console, shot Tate-Brown once in the head.
Dang told investigators that Carrelli did have a Taser, but Carrelli said he couldn't use it because he "never had an opportunity to use it because we were involved in a hand-to-hand struggle. When he got to the back of the car, I wouldn't have been able to make contact with the Taser."
Dana DiFilippo and David Gambacorta
@ 12:22 PM 
Permalink
|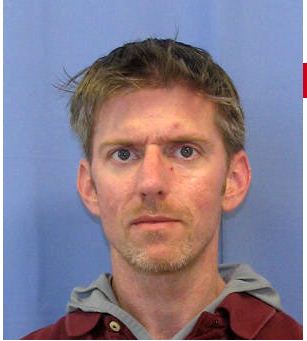 A man whose body was found stuffed in a suitcase in Tinicum Township last month was slain by his former roommate, according to the Delaware County District Attorney's Office.
Prosecutors announced today that Thomas Brennan, 25, of Philadelphia, was arrested last night and charged with murder and related offenses for the death of 41-year-old Scott Stephen Bernheisel.
Bernheisel's body was discovered in a suitcase in a weedy area off of 2nd Avenue near 4th Street in Tinicum Township by a man out walking his dog on May 28th, according to police.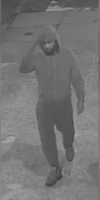 Police are asking for the public's help to identify the gunman who traded fire Thursday night with an off-duty officer in a Lawndale pizzeria.
Two robbers burst into the Rising Sun Pizzeria on Rising Sun Avenue near Tyson at 11:30 p.m., not realizing an off-duty officer, Det. Mark Flacco, stood at the counter ordering some late-night snacks. One robber held a gun to Flacco's head, took $20 from his hand and then forced him onto the floor. After the robbers turned their attention to staffers behind the counter, Flacco announced himself, and a shootout erupted, leaving one of the robbers, Andrew Ellerbe, 33, dead.
The other robber, who police believe is behind several other gunpoint robberies throughout the city, fled - and police hope the above surveillance-video image will help the public recognize him and tip police to his identity. He is described as a black man with a thin build and shoulder-length dreadlocks or braids, standing 5-foot-9. See video of him here.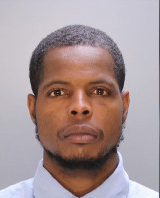 Police have charged the sex fiend suspected of two brazen home-invasion assaults in South Philadelphia in recent months.
Raheem Felder, 32, of Chadwick Street near Wharton, was charged Thursday with rape, aggravated assault, burglary, robbery, false imprisonment and related offenses for attacking a woman in her Point Breeze home on Rosewood Street near Moore, just before dawn on Memorial Day.
Felder had been in police custody since May 29, when an warrant was issued for his arrest for violating his parole in an unrelated case, sources said at the time.
Dana DiFilippo & Vinny Vella
@ 1:49 PM 
Permalink
|
Joe Schulle has seen the city's 2,100 firefighters and paramedics through a new contract, a controversial firefighter death and a sex scandal. Now, he's stepping down to return to firefighting and let new leaders take over the firefighters' and paramedics' union, Local 22.
Andrew Thomas, a hazardous materials fire lieutenant and 23-year department veteran, will be sworn in tonight as the union's new president. Union members last month voted Thomas and Eddie Marks, a retired battalion chief who spent 38 years in the department, and Mike Bresnan, a firefighter and union recording secretary under Schulle, in as first and second vice presidents, respectively. Jim Kenney, Democratic mayoral nominee who was endorsed by the union in last month's primary, will do the swearing-in at a 7 p.m. ceremony tonight at the union hall on Fifth Street near Spring Garden.
Other union leaders to be sworn in include: Jack Eltman as recording secretary, Dan Oakes as treasurer, Tom Kane as trustees chairman, Jerry Kots and Ray Vozzelli as trustees, Walter Faber and Chuck McQuilkin as sergeants-at-arms.