Police are seeking suspects in a shooting last night in Frankford that left one man dead.


The incident happened just before midnight last night on Darrah Street near Wakeling, said Officer Jillian Russell, a police spokeswoman. The 25-year-old victim, who was shot multiple times in the chest, arms and legs, died at 12:15 a.m. at Aria Hospital's Frankford campus, Russell said.

Police say an argument sparked the shooting, but listed no suspects. Tipsters can call homicide detectives at (215) 686-3334 or -3335.
An off-duty Philadelphia Housing Authority police officer opened fire on a 23-year-old man who allegedly tried to run him down with a car in Center City around 1:40 a.m. Sunday, according to police.
After the officer honked his horn at the suspect in an attempt to get him to move his 2012 Dodge Charger on 8th Street near Lombard, police said, the man in the Charger pulled a gun and pointed it at the officer. The off-duty cop then identified himself and pulled his own gun. The suspect then jumped back into his car and drove toward the officer, police said, prompting the cop to dodge the car and open fire on it, shooting through the windshield.
After the off-duty officer alerted police on 8th street near South, they tracked down the suspect and took him into custody at 6th street near Bainbridge, according to police.
Authorities in Ocean City, N.J., have recovered a body from the ocean believed to be that of a Hunting Park teen who disappeared after he and his friends got swept into the sea by a riptide June 29.
Corinthian "Cory" Hammond, 14, went swimming with friends off the Ninth Street jetty about 6:45 p.m. that day, after lifeguards had left their posts for the day. All got caught in the riptide, as did some Good Samaritans who tried to save them. A passer-by called 9-1-1 and the Beach Patrol Rapid Response Team, stationed at 12th Street, rushed to the scene and rescued 14 people.
When authorities realized Hammond was missing, firefighters and beach patrol divers and swimmers canvassed the sea and jetty using ropes and rescue gear, while Ocean City firefighters and police marine unit and U.S. Coast Guard hopped on jet skis and boats to search deeper waters.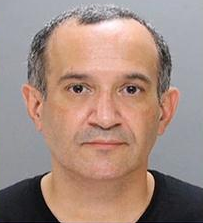 The pizza delivery driver accused of stashing his dead mother in a basement freezer has surrendered to police to face an abuse of corpse charge.
William Carrasquillo, 58, of Lee Street near Wingohocking in Feltonville, is being held on $30,000 bail, pending an Aug. 4 trial, according to court records. Police found the naked, doubled-over body of his mother, Andrea Carrasquillo, 83, in a square, white freezer in his home early Wednesday.
A relative told the Daily News that William Carrasquillo said his mother died in a fall in January, but the Medical Examiner's Office hasn't yet released results from an autopsy. Neighbors also reported that they used to hear the elderly woman scream, but her son told them she had schizophrenia so they didn't intervene.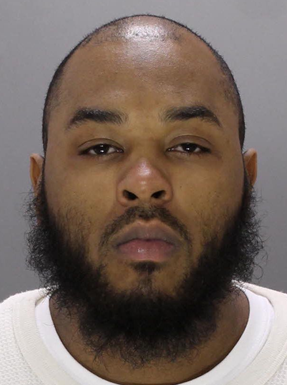 Marquise Marshall and Leroy Branch are two Philly men who have beaten murder raps before.

But it seems their luck has run out: Branch was gunned down in May, and Marshall was arrested last night in his slaying.

Marquise Marshall, 28, of Woodpipe Lane near Stokley Street in East Falls, was charged with murder and gun offenses in the May 12 murder of Leroy Branch, 49, of Florence Avenue near 56th Street in Kingsessing. He is being held without bail pending a July 23 preliminary hearing, according to court records.


Marshall allegedly shot Branch in the head and stomach inside Branch's home, said Officer Christine O'Brien, a police spokeswoman. Branch's landlord flagged down passing officer, who found Branch lying on the bed face-up in a second-floor bedroom just after 9:40 p.m., O'Brien said. Paramedics declared Branch dead at 10:04 p.m.
Police are seeking suspects in a double shooting that left one man dead last night in Frankford.
Two 25-year-old men were walking north on Akron Street near Pratt about 9:45 p.m. when two unknown men approached them, and one began firing, said Officer Christine O'Brien, a police spokeswoman. One victim was hit twice in the chest and shoulder, and the gunman then shot the other man once in the right thigh, O'Brien said. The first victim died at Temple University Hospital about 45 minutes later, while the other was treated and released, she said.
Police had no detailed description of the suspects, other than that one wore a gray hoodie and shorts while the other wore a t-shirt and shorts. The motive is listed as unknown.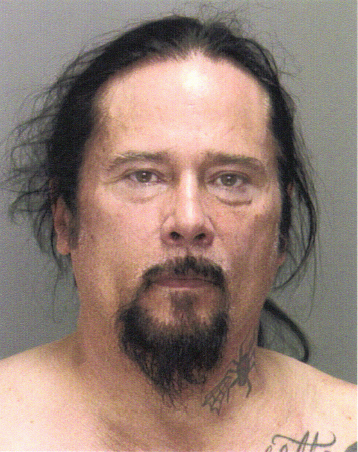 UPDATE, July 2, 1:48 p.m.: Police announced Wednesday that Albert DiPrimeo was arrested without incident Tuesday on Venango Street near Emerald.
Police are searching for a Holmesburg man who they say is wanted for sexually assaulting a woman at gunpoint on his block yesterday.
Albert DiPrimeo, 57, of Marsden Street near Rhawn, is considered armed and dangerous, according to a wanted flyer circulated by police on Tuesday.
Police are investigating the circumstances surrounding the death of an elderly woman whose naked body was found in a basement freezer Tuesday morning.
Cops were called to the house, on Lee Street near Wingohocking, around 9 a.m. for the report of the found body. When they arrived, according to police, the 83-year-old woman's nude body was found inside a large freezer in the basement of the house. It is unclear if she lived there. Police said the woman was officially pronounced dead at 11:45 a.m.
The circumstances surrounding the woman's death were under investigation Tuesday afternoon. Police have not yet determined a cause of death.