A 25-year-old woman was raped at the Montgomery Township tanning salon where she worked in late February, according to police.
The victim was at the salon, the name of which the Daily News is withholding to protect her identity, when Marshall Gibson, 19, entered and asked to use the bathroom around 8:45 p.m. Feb. 25th.
He was given permission to use the restroom after which, he and the victim entered one of the tanning rooms together, police said. While in the room, Gibson performed unwanted sexual advances on the woman and then pulled out a knife, placed it to her throat and threatened to hurt her if she did not comply with his demands, according to the arrest affidavit.
A sea of people gathered tonight to honor Officer Robert Wilson III on the same basketball court where he spent his summers as a kid.
"He was just an awesome guy; this tragedy happened to someone who cared so much for the community," said Tyrone "Cakes" Sims, a man who watched Wilson grow up.
Wilson was gunned down a week ago today while stopping a robbery inside a GameStop in Hope Plaza, on Lehigh Avenue near 21st in North Philly.
GameStop has provided a "sizable donation" to the family of the police officer gunned down inside one of its stores last week, according to John McNesby, the president of the Fraternal Order of Police Lodge No. 5.
McNesby, who met with executives from GameStop today, declined to disclose the amount, only saying that it was "very large."
Officer Robert Wilson III was killed March 5 during a gunbattle with armed robbers inside the GameStop in Hope Plaza, on Lehigh Avenue near 21st Street in North Philly, police said. Wilson entered the store just before 5 p.m. to buy his oldest son, Quahmier, a PlayStation 4 as a reward for doing well in school.
A fired Philadelphia police lieutenant who was awaiting a preliminary hearing on aggravated assault charges next Friday was found dead in his home this week, according to sources.
George Holcombe, 42, served as a cop for 23 years, from 1991 until he was fired from the force in November. The cause and manner of his death remain unknown. A police spokeswoman declined to comment.
In January, Holcombe was the subject of a Daily News cover story.
After weeks of investigation, murder charges have been filed in the stabbing death of one of Nicki Minaj's road managers at an East Germantown bar.
Pierce Boykin, 31, of Sedgwick Street near Thouron Avenue in East Mount Airy, has been charged with murder in the death of De'Von "Day-Day" Pickett, Homicide Unit Captain James Clark said.
Boykin was arrested Feb. 23 and charged with attempted murder and related offenses in an attack on Pickett and another man outside the Che Bar and Grill, on Stenton Avenue near Johnson Street.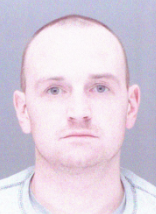 A federal immigration and customs enforcement agent has been arrested for stealing from deportees, Philadelphia District Attorney Seth Williams said this morning.
Agent Justin Ford, 31, was charged with theft, receiving stolen property, official oppression and conspiracy after he allegedly stole $200 from an undercover officer posing as a deportee during a Feb. 24 sting, Williams said. A detainee's complaint that he was missing money prompted the sting, said Gregory K. Null, special agent in charge of the Department of Homeland Security's Office of Inspector General.
After his arrest, Ford admitted he'd stolen from deportees two or three times before, taking about $750 altogether, Null said. "(But) we have no way to determine the total number of times or the total amount," Null said.
In an eerie coincidence, two men were found dead two hours apart in opposite ends of the city this afternoon, police said.
Neither case shows any signs of foul play, according to Chief Inspector Scott Small.
In the first incident, a 33-year-old man was found unresponsive just before 2:30 p.m. in the basement of a home on Colorado Street near Dauphin in North Philly, police said.
Lt. Joyce Craig, who earned the tragic distinction of becoming Philly's first female firefighter to die on duty, will be posthumously honored for bravery by the Philadelphia Commission on Human Relations.
Craig is one of 10 people the commission will celebrate as an "everyday hero" who has advanced social equality and justice in Philadelphia.
The other award recipients are: