A 17-year-old student at Ss. John Neumann and Maria Goretti High School in South Philly was arrested earlier this week over allegations that he threatened some of his peers.
Kenneth Gavin, a spokesman for the Archdiocese of Philadelphia, said in an email that the school's administrators learned on Friday that the teen had threatened "a handful of students."
The threat was reported to Philadelphia police, and information about the incident was shared with families of the school's students on Sunday, Gavin said.
Police have arrested a 14-year-old for allegedly beating and robbing an elderly woman inside a Wynnefield wig shop.

The boy, whose name isn't being released because he's a juvenile, allegedly jumped the 67-year-old employee inside Judy Wigs on 54th Street near Arlington at 7:20 a.m. May 6, police said. The woman recognized him as the young robber who'd stolen $70 from the store's cash register on April 29, police said. She ordered him to leave the store; instead, he demanded money, pushed her into a glass case, kicked and punched her until she collapsed on the floor and then fled, police said.

The woman suffered cuts to her left hand and bruises on her head, police said. The store's surveillance video caught the attack, and someone who recognized the boy tipped his mother, who turned him in, police said.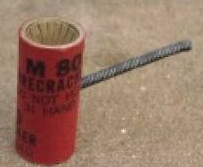 A man lost part of his hand this morning in a firecracker mishap inside a home in the Penn-Knox section of Germantown.
The 54-year-old man remains in stable condition at Albert Einstein Medical Center after the 4:05 a.m. incident on Queen Lane near Greene Street, said Officer Jillian Russell, a police spokeswoman. The man reportedly was holding an M-80 firecracker when it went off in his hand.
The Bureau of Alcohol, Tobacco, Firearms and Explosives is investigating, Russell said.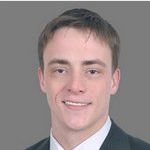 The pedestrian who plummeted off a bridge after an out-of-control car hit him yesterday in West Philadelphia died last night from his injuries, police said. The 27-year-old victim was a new graduate student at the University of Pennsylvania's prestigious Wharton School who just moved to Philadelphia last weekend.
Zachary Woods, of Monroe, N.Y., arrived in Philadelphia Sunday to start studying international trade and development in Wharton's Lauder Program, according to his Facebook and LinkedIn profiles. According to LinkedIn, Woods worked as an international fundraiser, raising over $1 billion for real estate development projects in New York City. He also worked extensively in China and has lived in Shanghai, according to LinkedIn and Facebook.
The freak accident happened about 10 a.m. yesterday on Walnut Street at 30th. A 69-year-old man driving a Toyota Camry west on Walnut and a 43-year-old man driving a Mercury Montego south on 30th collided, sending the Montego spinning out of control - and toward the pedestrian walking on the overpass' sidewalk nearby. The pedestrian tried to leap out of the way and grabbed onto a traffic light, according to University of Pennsylvania public-safety officials, who helped investigate. But the car hit the pole, sending both pedestrian and pole plunging 38 feet to the concrete roadway below.
Updated, 9:32 p.m.
A man burst into a house where his estranged wife was staying with relatives in East Germantown Tuesday afternoon and opened fire on her as she sat on the couch, police said.
Shortly after 5:30 p.m., police were called to the house, on Clearview Street near Washington Lane, adjacent to SEPTA's Washington Lane Regional Rail station. Inside, they found the 59-year-old woman collapsed on the couch in the living room suffering from several gunshot wounds to her head and torso, Chief Inspector Scott Small said.
Two men are recovering after a fistfight turned into a gunfight this afternoon in Oxford Circle, police said.
Officers from the 2nd District were called to Castor Avenue near Alma Street about 3:45 p.m., Chief Inspector Scott Small said.
There, they found a 21-year-old shot in his hand. He was taken to Albert Einstein Medical Center in stable condition, where he remains tonight.
A pedestrian is clinging to life after a two-car wreck sent an out-of-control car spinning into him - tossing him off an overpass about 60 feet onto the ground below, police said.
The accident happened just before 9 a.m. this morning at 30th and Walnut streets, said Officer Christine O'Brien, a police spokeswoman. A person driving driving a Toyota Camry west on Walnut hit a 43-year-old man driving a Mercury Montego south on 30th, sending the Montego spinning out of control and into a wall, O'Brien said. The car hit a 27-year-old man walking by, sending the man plummeting off the bridge, O'Brien said.
That pedestrian now is in severely critical condition at the Hospital of the University of Pennsylvania with multiple injuries, while the Montego's driver remains in critical condition at HUP with head injuries and possibly broken legs, O'Brien said. It's unclear if the Camry's driver was injured.
An argument escalated into gunfire at a playground in Feltonville tonight, and a 15-year-old boy caught a bullet in the chaos, police said.
Just before 8:30 p.m., police were called to the Feltonville Rec Center, on Ella Street near Wyoming Avenue, Chief Inspector Scott Small said.
There, among a crowd of about 100 people, they found a 15-year-old boy who had been shot in his right thigh. He was taken to St. Christopher's Hospital for Children, where he's currently listed in stable condition, Small said.