Police are trying to piece together how a Kensington man was shot four times tonight down the block from where he lives.
That victim, 19, was hit twice in his back and twice in his right forearm just after 9 p.m. at the intersection of G and Willard Streets in Kensington, Chief Inspector Scott Small said.
Officers from the 24th District found the man inside his home on Willard near F Street and took him to Temple University Hospital, initially in critical condition. He's now "expected to survive" after undergoing treatment, Small said.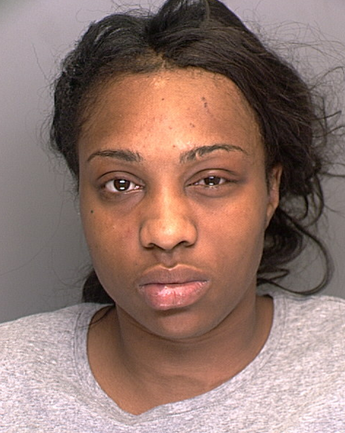 Ganeil Howard messed with the wrong women.
Police have charged Howard, 22, with two counts of aggravated assault and related offenses after she allegedly attacked two women with a knife during a scuffle yesterday outside a home on Champlost Avenue near 17th in Ogontz, police spokeswoman Officer Tanya Little said.
She provided the following account:
A man who was shot a half dozen times inside a Feltonville home this afternoon is fighting for his life at Temple University Hospital right now.
According to police, around 12:17 p.m., someone opened fire inside a house on Hurley Street near Courtland, striking a 20-year-old man six times in his arm, stomach and chest.
He was taken to Temple University Hospital where he is listed in critical but stable condition. There has not yet been an arrest in the case and police did not release a motive for the shooting.
A homeless woman has been charged in a savage shooting that has left another woman clinging to life, police said.
Beverly Everette-Bey, 34, is charged with attempted murder, aggravated assault and related offenses after police say she shot a 27-year-old woman six times Sunday morning on Erie Avenue near Old York Road in North Philadelphia, police spokeswoman Officer Tanya Little said.
That victim remains in critical condition at Temple University Hospital, after being shot in her back and hands, Little said.
Police are on the scene this morning of a homicide in Northeast Philadelphia, where 19-year-old man was shot to death.
The man was shot once in the chest just before 10:30 a.m. on Fairgreen Lane near Woodbridge Road, said Officer Jillian Russell, a police spokeswoman. Paramedics declared him dead on the scene at 10:36 a.m., Russell said. She had no word yet on motive or suspects.
Check back for updates.
This post has been updated.
Police pulled two sets of human remains from the Schuylkill this afternoon, bringing the number of bodies pulled from the waterway in three weeks to four.
Just before noon, Marine Unit officers were called to the river after passersby saw the body floating near the Walnut Street Bridge, according to police spokeswoman Officer Christine O'Brien.
Two men were wounded in a rain-drenched shooting in North Philadelphia tonight.
It happened about 11:30 p.m. on Cumberland Street near 11th, Chief Inspector Scott Small said.
He provided the following account:
There are plenty of questions, and few answers, in a violent stabbing tonight in Port Richmond.
Here's what police do know: About 8:30 p.m., police found a 48-year-old man stabbed between five and seven times in his back inside a house on Agate Street near Ann, Chief Inspector Scott Small said.
The victim was taken to Temple University Hospital in very critical condition, Small said, but has since been upgraded to stable condition.