A South Philly teen has been charged in connection to the August murder of a 16-year-old boy in Point Breeze, police said today.
Qudair McCrea, 17, was arrested Thursday at a home on Westmoreland Street near 20th in Tioga, said Officer Jillian Russell, a police spokeswoman.
McCrea, of 27th Street near Wolf, faces murder, conspiracy and related offense in the fatal shooting of Damien James, who was gunned down Aug. 20 outside a family friend's house on 21st Street near Dickinson.
Investigators are narrowing their search into two women who attacked a school bus full of students Thursday afternoon, police said.
This afternoon, detectives from the department's Major Crimes Division located and impounded a gray Chevrolet Suburban that the women were riding in during the bizarre road-rage incident on Roosevelt Boulevard.
The attack occurred at 3:13 p.m. Thursday, as a group of students from the St. Katherine Drexel School in Bensalem were heading home, said Lt. Dennis Rosenbaum of Northeast Detectives.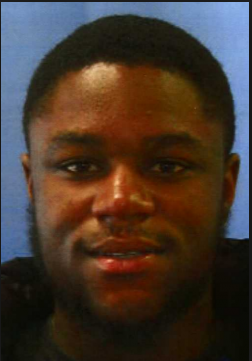 The man accused of gunning down a teenager outside the Albert Einstein Medical Center last month also allegedly got in a hit-and-run car wreck in August in which he ditched his injured, 13-year-old passenger at the scene.
Darian Person, 19, already is being held in prison without bail for gunning down Aisha Abdur Rahman, 15, on Sept. 22 outside Albert Einstein Medical Center. Yesterday, police added two more criminal charges for an Aug. 25 car accident in which Person allegedly hit three cars at 15th and Cayuga, said Officer Christine O'Brien. In that incident, Person was driving a friend's 2011 Lexus west on Cayuga Street when he hit a van towing another car that was headed south on 15th, O'Brien said. The impact sent the Lexus spinning into an empty, parked car nearby, O'Brien said.
Preliminary investigation showed that the traffic light malfunctioned, giving both drivers a green light, O'Brien said. Person, who wasn't properly licensed, and two of his three passengers fled on foot, leaving the Lexus and third passenger, an injured 13-year-old girl, behind, O'Brien said. The girl was treated and released from St. Christopher's Hospital for Children for minor injuries. Person faces a preliminary hearing Oct. 30 for charges relating to leaving the scene of an accident and driving without a proper license.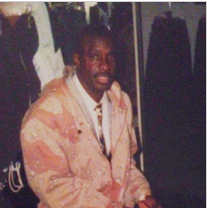 Police arrested a Germantown for murder after the man he allegedly shot two years ago during a robbery died earlier this month.
Police picked up Elijah Peterson, 20, of Seymour Street near Wayne Avenue, yesterday for the Oct. 2 death of Errol George O'Meally, 55, of Gloucester City, N.J., said Officer Christine O'Brien, a police spokeswoman. O'Meally was shot during a robbery on Dec. 2, 2012, and had been living in a rehabilitation center since then, O'Brien said.
Court records show Peterson pled guilty to aggravated assault and conspiracy for that incident in January, but hadn't been sentenced yet. Sentencing was scheduled for Dec. 19. The timing of his murder arrest was poignant: O'Meally's loved ones are gathering today for his funeral.
Police are seeking suspects in last night's shooting death of a North Philadelphia man.
Tyrone Thomas, 50, of 19th Street near Cumberland, was shot in the stomach, arm and eye just after 8 p.m. on his block, said Officer Christine O'Brien, a police spokeswoman. He died at Temple University Hospital 15 minutes later.
Police listed no suspects or motive. Tipsters, call homicide detectives at (215) 686-3334 or -3335.
A man wanted in connection to a violent August murder tried to run down two officers this morning near the block he lives on, police said.
Just after 2:30 a.m., two officers were serving a warrant on the suspect, whose name hasn't been released, at his home on Elbridge Street near Roosevelt Boulevard in Mayfair, police said.
There was no answer to their knocking, but they could tell the home was occupied, given the commotion coming from inside. After seeing movement in the basement, the officers walked to the home's rear entrance, in time to see a white Pontiac sedan speeding away.
A Northeast Philly barbershop owner that was critically wounded late Monday was attacked by a paying customer, a police source said tonight.
In video footage, set to be released early tomorrow, the shooter can be seen entering Castor's Finest Barbershop, on Castor Avenue near Friendship Street, asking for a trim and then sitting down in a nearby chair after forking over his cash, the source said.
After his haircut is finished, the man pulls out a handgun from under the haircut apron and opens fire.
A man slain in a weekend shooting that also left a woman wounded in North Philadelphia was identified by police on Tuesday.
Cops said the man found dead in a Nissan Altima on 26th Street near Nicholas shortly after midnight Saturday was Robert Williams, who lived on Pennsgrove Street near 43rd in West Philadelphia's Belmont section. Williams had been fatally shot, police said.
Responding officers also found a woman around the corner who was wounded in the shooting, but survived. They are still searching for the shooter.