A Northeast Philly barbershop owner that was critically wounded late Monday was attacked by a paying customer, a police source said tonight.
In video footage, set to be released early tomorrow, the shooter can be seen entering Castor's Finest Barbershop, on Castor Avenue near Friendship Street, asking for a trim and then sitting down in a nearby chair after forking over his cash, the source said.
After his haircut is finished, the man pulls out a handgun from under the haircut apron and opens fire.
A man slain in a weekend shooting that also left a woman wounded in North Philadelphia was identified by police on Tuesday.
Cops said the man found dead in a Nissan Altima on 26th Street near Nicholas shortly after midnight Saturday was Robert Williams, who lived on Pennsgrove Street near 43rd in West Philadelphia's Belmont section. Williams had been fatally shot, police said.
Responding officers also found a woman around the corner who was wounded in the shooting, but survived. They are still searching for the shooter.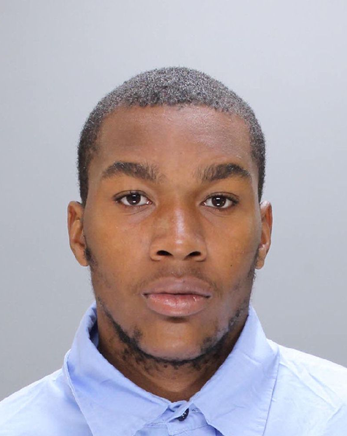 Nearly two years after 20-year-old Christopher Collick was fatally shot on an Overbrook street corner in the middle of a cold winter night, a man has been charged with murder in his killing.
Police didn't have to look far for Collick's accused shooter, 22-year-old Brandon Roberts. Court records show that he was already in jail on charges he committed another fatal shooting when detectives took a statement from him on Thursday in Collick's Jan. 2, 2013 slaying. Roberts has been charged with murder and related offenses for shooting Collick just before midnight that night, leaving the man dead on the sidewalk of several gunshot wounds to the face and head at Haddington Lane and 60th Street, police said Tuesday.
In the Dec. 4, 2012 slaying that Roberts was already jailed for, police say he shot 19-year-old Najji Abdul-Rahim several times at 58th and Master streets -- not far from where Collick was killed. Abdul-Rahim, who lived on Thompson Street near 60th, died at the hospital shortly after he was shot.
Violence rocked Southwest Philadelphia this afternoon, with two men gunned down in separate shootings within a mile of each other, police said.
In the first incident, a man in his 20s was shot multiple times in his head, neck and torso just before 1:30 p.m. while sitting in a car parked on 60th Street near Yocum, police said.
The victim, whose identity isn't available, was taken to the Hospital of the University of Pennsylvania, where he was pronounced dead minutes later.
Police are seeking suspects after someone gunned down a North Philadelphia man on his porch last night in a spray of gunfire that also injured a woman.
Christopher Greene, 24, of Uber Street near Diamond, was shot in the head, back, arms and legs just before midnight last night, said Officer Jillian Russell, a police spokeswoman. He died 20 minutes later at Temple University Hospital. A 46-year-old woman, who caught a bullet in the lower leg, remains in critical condition at Temple, Russell added. The victims apparently lived in separate apartments of that building.
Police reported no suspects or motive and urged tipsters to call homicide detectives at (215) 686-3334 or -3335. Investigators believe Greene was the intended target. Court records show Greene has prior arrests for drug and gun offenses, but Russell had no details on whether that criminal past had anything to do with his murder.
A Northeast Philly business owner is fighting for his life tonight after getting shot inside his barbershop, police said.
Just before 9 p.m., police were called to Castor's Finest Barbershop, on Castor Avenue near Friendship Street, for reports of a man shot inside, said Chief Inspector Scott Small.

A police source said the shop recently changed hands, and the victim is currently in the process of opening the business.
This post has been updated.
A man who brought a knife to a gunfight at a Northeast Philadelphia supermarket late Sunday afternoon learned the hard way that picking an argument with a stranger can be a pretty bad idea.
Police said the two men, ages 37 and 38, were in the parking lot outside the Pathmark store on Frankford Avenue near Pennypack Street, in Pennypack Woods, just after 5:30 p.m. when the younger man confronted the older man for "looking at [him] for no reason." The men argued, and the younger man pulled a 13-inch serrated hunting knife and tried to attack the older man with it, threatening to "cut" him, according to police.
Four months after Moises Mora was gunned down outside a house in Feltonville, police are still scouring the city for a man involved in his slaying.
Investigators issued an arrest warrant Wednesday for Kharee Muhammad, 22, of Rockland Street near 10th in Logan, police said today.
Mora, 24, was killed June 10 as he was hanging out with three friends on the front steps of a house on Caskey Street near 5th in Feltonville, police said. He was approached by three men, one of whom pulled out a handgun and threatened him.