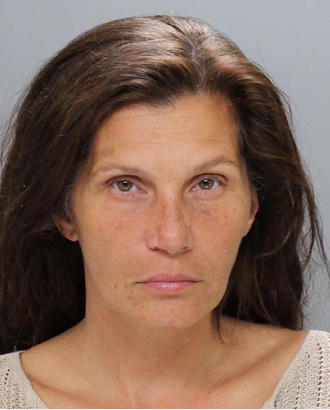 The caregiver of an elderly East Frankford woman who died a week after a social worker found her starving and covered in lice and maggot-infested bed sores is now charged with murder.
Jean Marie Dombrowski, 48, of Worth Street near Wakeling, was charged with murder, involuntary manslaughter, neglect of care of a dependent person and theft by deception in the Nov. 15 death of Prane Paciunas, 89, said Officer Rafeeq Strickland, a police spokesman.
Police — summoned by a Philadelphia Council for Aging worker doing a well-being check — found Paciunas lying on a mattress in the first-floor living room of a ramshackle home on Haworth Street near Torresdale Avenue on Nov. 7, Strickland said.
Fifteen years after Warner Freeman was gunned down, police say they've arrested the man who pulled the trigger.
Tariq Rashid, 41, was charged yesterday with murder and related offenses in Freeman's death, a police spokeswoman said.
Police found Freeman, 21, at Lankenau Medical Center on the night of June 13, 1999. Medical staff told the responding officers that an unidentified person had dropped the West Philly resident off at the hospital before speeding away, the spokeswoman said.
One of Philly rapper Meek Mill's songs is called "Amen," which is exactly what he may be saying when he's released from prison today.
Meek Mill, whose real name is Robert Williams, is slated to be released today from the Hoffman House, a private North Philadelphia prison that has a contract with the city, according to Shawn Hawes, Philadelphia prisons spokeswoman.
Mill, 27, has been incarcerated since July 11th when a judge sentenced him to three-to-six months in prison for violating his probation on a drug-and-gun case from 2009.
Philadelphia Police Commissioner Charles Ramsey was one of two people appointed by President Barack Obama today to chair his Task Force on 21st Century Policing, according to a news release from the White House.
The task force will include community leaders and law enforcement representatives. It will examine how to build public trust and how to effectively promote crime reduction, the release said.
Ramsey, who is president of the Major Cities Chiefs Police Association, will chair the task force with Laurie Robinson, a former assistant attorney general and a professor at George Mason University.
More than 30 officers over in the 22nd District, which is headquartered at 17th Street and Montgomery Avenue in North Philadelphia, began wearing body cameras today as part of a pilot program, according to police.
The officers, all of whom volunteered for the program, will test six different brands of on-body cameras. The tests will begin on the day-work tours and move on to night-shift tours as the six-month pilot program continues.
"During this initiative, officers will evaluate the performance of each body camera, as well as test the process of collecting and storing captured footage in an evidence management system," a news release read.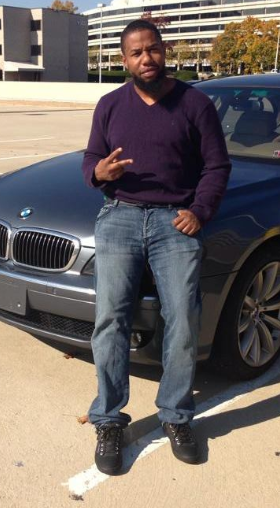 Keyot Marks was a convicted killer lucky enough to get paroled early in 2009.

But his luck ran out last weekend, when someone gunned him down in Strawberry Mansion. Police have no suspects or motive yet.

Marks, 35, of Greeby Street near Charles in Mayfair, was shot in the head just after 2:30 a.m. Sunday on Edgely Street near 29th, said Officer Jillian Russell, a police spokeswoman. Paramedics declared him dead on the scene.

Marks was convicted in 2003 of voluntary manslaughter and sentenced to seven to 14 years in prison for a July 7, 2001, gun murder, according to court records. He was paroled to a halfway house in February 2009, returned to prison on a parole violation in September 2011 and paroled again in September 2012, said Susan McNaughton, a spokeswoman for the state Department of Corrections.
Police have charged two city men with unrelated domestic murders.
In the first case, William Pitt, 28, of Millick Street near Grays Avenue in Southwest Philadelphia, is accused of stabbing Tyheef Thomas, 30, who was also known as Kevin Jamerson and lived on Pemberton Street near 58th in West Philadelphia, during an argument Thanksgiving morning in a house on Arlington Street near 54th in Overbrook, said Officer Jillian Russell, a police spokeswoman. Police found Thomas lying on his back in a first-floor apartment hallway; he died at the Hospital of the University of Pennsylvania at 10:36 a.m., Russell said.
Police on Friday told the Daily News that Thomas was stabbed more than 20 times in the chest and arms in a "lovers' quarrel," but Russell said she had no further details this morning.
A shooting in Frankford near the Margaret-Orthodox El stop left three people critically injured Sunday night, and police said the gunman remains at large.
Shortly before 9 p.m., gunfire erupted at Penn and Arrott streets, about two blocks from the Market-Frankford El stop, according to police. When officers arrived, they found three men all suffering from several gunshot wounds.
The first victim, a 24-year-old, was shot once in the back and once in the buttocks, police said. He was taken by officers to Aria Health's Frankford hospital, where he remained in critical condition after 10 p.m. The second, age 26, was shot once in the face and once in the back, police said. Medics took him to Albert Einstein Medical Center, where he was listed in critical condition. The third victim, age 25, was shot several times in the legs, groin and right arm. He was also taken to Einstein and listed in critical condition, according to police.