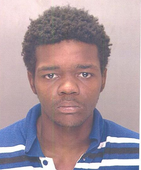 One of Philadelphia's most-wanted fugitives turned himself in yesterday to face criminal homicide charges for last month's stabbing death of an Overbrook Park man.
Michael Miller, 29, of Erie Avenue near 13th in Hunting Park, also was charged with possession of an instrument of crime for the June 21 homicide at Miller's home of Henry Houston, 37, of Ruskin Road near Haverford Avenue, said Officer Jillian Russell, a police spokeswoman. Houston, also known as Quadir Houston, was stabbed in the chest just before 4 p.m. that day and died about 20 minutes later at Temple University Hospital, Russell said.
Police listed the motive as argument. Miller is being held without bail pending a July 30 preliminary hearing, court records show. Miller has one prior conviction in a 2009 drug case and a 2008 theft arrest, records show.
This post has been updated
A dead woman was found in a duffel bag on a North Philadelphia street early Monday morning, and police are investigating.
The call for the body, which was found wrapped up outside on 3rd Street between Susquehanna Avenue and Dauphin Street, came in at 5:26 a.m., according to police.
A SEPTA bus driver is recovering after two punks jumped him early Sunday, officials said.
The incident happened about 1:10 a.m. aboard a Route 54 heading toward Strawberry Mansion, said Kristin Geiger, a SEPTA spokeswoman.
Two men aboard the bus attacked the bus driver as the vehicle was stopped at 22nd Street near Lehigh, said Geiger.
A pair of gutless young punks made prey of a 92-year-old woman during an afternoon home-invasion Wednesday in West Philadelphia, police said.
The woman was in her house on Carpenter Street near 62nd around 2 p.m. when police say the two men, described as being between 18 and 20, broke in and beat her about her face.
The men then stole a suitcase, a TV and rings before fleeing on foot through an alleyway.
A 40-year-old man threatened to shoot police officers as he detained a bound and gagged woman in a Germantown apartment Wednesday night, prompting a brief standoff, police said.
Chief Inspector Scott Small, who responded to the scene along with numerous officers, detectives and the police helicopter, gave this rundown of the events:
At 6:30 p.m., cops in Germantown's 14th District received information that a 27-year-old woman was being held against her will in an apartment on Queen Lane near Greene Street.
A mysterious painting of a nude woman fell from the ceiling of Fleisher Art Memorial's gallery yesterday and now the school's staff is hoping to uncover its story.
Fleisher's exhibition manager, Jose Ortiz Pagan, was running cable in the ceiling of the gallery for the school's annual faculty exhibition when the small nude "kind of fell out on him" from the ceiling, said Dominic Mercier, director of communications for Fleisher.
Nobody knows how the painting got up into the drop ceiling, which Mercier estimates to be about 15 feet high, or how long it's been up there. It's about the size of a legal pad, isn't signed and nobody immediately recognized the subject as one of the nude models who pose at the school, Mercier said.
Police have identified a man gunned down Monday night in Overbrook as Dyia Alexis, 21, of West Philadelphia.


Officers responding to a report of a person with a gun about 10:30 p.m. found Alexis, of Wanamaker Street near Race, sitting in the driver's seat of a blue Mazda minivan on Wilton Street near Monticello, said Officer Christine O'Brien, a police spokeswoman. He had been shot in the face and body and was rushed to the Children's Hospital of Philadelphia, where doctors pronounced him dead at 11:09 p.m., O'Brien said.

Police listed the motive as unknown and have no suspects. Tipsters can call homicide detectives at (215) 686-3334 or -3335.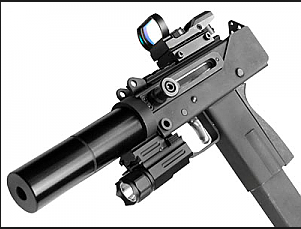 An employee at a troubled charter school in Frankford found an assault-style gun in a high-school locker there yesterday, and police now are investigating to find out who left it there and why.

The 9-mm MasterPiece Arms handgun was found around lunchtime at the Walter D. Palmer Leadership Learning Partners Charter School on Harbison Avenue near Carver Street, said Officer Christine O'Brien, a police spokeswoman. Staffers found it while sweeping the school for contraband, as they do monthly, the school's founder Walter Palmer said today.

School is out for the summer, and no students were in the building. Police confiscated the gun. It's unclear if it was loaded, Palmer and O'Brien said.