Archive: June, 2012
Police have one alleged shooter in custody after a shooting in East Germantown landed a 29-year-old man in the hospital Tuesday evening.
The shooting took place at 6:52 p.m. on Ashmead Street near Rubicam, Chief Inspector Scott Small said. Two men shot 10 bullets at the victim, hitting him once in the left thigh. The victim is in stable condition at Albert Einstein Medical Center.
Small said that one man matching the description of one of the suspects was taken into custody after he was caught at Penn and Belfield streets carrying a gun that appeared to match the shell casings at the scene of the shooting.
A man wanted for allegedly shooting another man to death outside a trendy bar at Northern Liberties' Piazza at Schmidt's complex earlier this month was arrested Tuesday in Texas, authorities said.
Steven Miller, 22, was pulled over in Houston by U.S. Marshals and officials from the Harris County Sheriff's Office and arrested without incident, according to U.S. Marshals Eastern District of Pennsylvania Supervisory Deputy James Burke.
Police say Miller, who court records show has prior arrests for illegal firearms possession, shot Maurice Kimble, 24, of Upper Darby, several times after an argument broke out between the two men on the patio at PYT bar. Kimble collapsed in the courtyard at the Piazza and was rushed to the hospital, where he later died of his injuries.
A 24-year-old man was clinging to life at Temple University Hospital after police say he was shot several times on a corner in North Philadelphia.
He was one of five people shot in four separate incidents around the city Monday night.
A 44-year-old man was also hospitalized after being hit in the left foot during the same shooting, police said.
An unidentified man is clinging to life at the Hospital of the University of Pennsylvania after he was shot three times in the head in Kingsessing Monday afternoon, police said.
Cops said the man, who they estimated to be between 25 and 35 years old, was shot on Ruby Street near Florence Avenue around 1 p.m. He was rushed to the hospital by medics, where he remained in critical condition later Monday.
No arrest was made in the shooting, and police were unsure what motivated it.
In this week's Week's Most Wanted, the FBI is seeking a man wanted in connection with a Center City bank robbery and 20-year-old woman wanted for allegedly shooting another woman to death last year after a spat.
Authorities say Nafeesah Terry, 20, is wanted in connection with the fatal shooting of 22-year-old Quinta Brown June 27, 2011 at Franklin and Bristol streets in Hunting Park. According to investigators, Terry had argued with the murder victim earlier then, along with Terry's brother Ashia, ran into Brown on the street later that day. Terry and her brother then allegedly pulled out guns and shot Brown several times in the chest, killing her.
Terry is black, 5 feet 3, 145 pounds and has "RIP Kenny" tattooed on her upper right arm, three small hearts tattooed on the top of her right hand and another tattoo on her left forearm. Her last known address is on Roosevelt Boulevard near 8th Street in Hunting Park.
Cops late last week caught a man wanted in a May 5 shooting that left a 21-year-old man dead and a 13-year-old boy wounded in East Germantown, closing the case on the deadly double shooting.
On Friday, police tracked down and arrested Jahleel Johnson, 20, on Chelten Avenue near Sprague Street, about two blocks from the shooting scene on Nelson Avenue near Locust.
Johnson is charged with murder and related offenses in the shooting homicide, which left Keenan Gaskins, 21, dead of a gunshot wound to the chest and the boy with a graze wound to his arm. The day after the fatal shooting, cops said, they arrested Michael McNeil, 21, the other alleged gunman. McNeil is also charged with murder.
A man wanted in connection with a May home-invasion robbery that turned deadly for the elderly victim surrendered to police the same day the 80-year-old homeowner hurt in the shooting died from his injuries, cops announced Monday.
Police said 20-year-old Aaron Pitts surrendered to homicide detectives around 11:30 p.m. Friday. He now faces charges of murder, robbery, burglary and related offenses in a May 17 home-invasion in Southwest Philadelphia's Mount Moriah neighborhood. Police said when the two men forced their way into the home of Joseph Fleming, 80, on Yocum Street near 66th that afternoon, they shot the elderly man twice.
Fleming clung to life for a more than a month after the shooting, but succumbed to his injuries Friday and was pronounced dead at 1:47 a.m., according to investigators.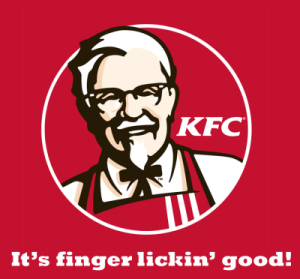 Kentucky Fried Chicken, purveyor of "finger-lickin' good" poultry, is not responsible for the ass-kickin' bad service an employee provided an indecisive customer in 2007, a federal judge has ruled.
Edward L. Harris of East Oak Lane sued the chicken chain in September 2009 after employee Michael C. Henry pistol-whipped him when he couldn't make up his mind which sides to order along with a 10-piece bucket of chicken, according to the ruling, reported Friday by Courthouse News Service. Harris had gone to the KFC at Adams and Tabor avenues in Olney on Oct. 3, 2007, for an $8 special - a 10-piece bucket, biscuits and two sides, according to Harris' lawsuit. When Harris hesitated on the sides, Henry, who wasn't his cashier, barked at him to "hurry up!" to which Harris responded that Henry wasn't his cashier, according to court records.
What happened next will go down in the annals of Worst Customer Service Ever.