Archive: May, 2012
A 52-year-old wheelchair-bound man was in critical condition after a car hit him on Frankford Avenue in Kensington Tuesday night, cops said.
Police said the man was hit on Frankford Avenue near Elkhart Street just before 9 p.m. The man driving the car got out fled the scene on foot, according to investigators, but his female passenger gave police his information and they expect to make an arrest soon.
The victim was rushed to Temple University Hospital, where he was listed in critical condition around 11:30 p.m. Officers from the Accident Investigation Division remained at the scene late Tuesday night.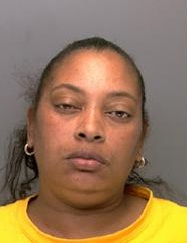 A 43-year-old Fern Rock woman is facing charges of forgery, identity theft and additional offenses after allegedly using credit cards she stole from a man's car in Chestnut Hill on May 22.
Surveillance cameras recorded Yolonda Millhouse, of 12th Street near Nedro Avenue, using the stolen cards between 1 a.m. and 6:30 a.m. on May 23.
Police said an anonymous tipster contacted the department after the footage was released to the public.
This post has been updated.
The body of an unidentified woman was found wrapped in sheets in East Germantown this evening and the cause of her death remains under investigation, according to police.
Just after 5:30 p.m., a person walking on Rufe Street near Collom discovered an object near a wooded area, said Chief Inspector Scott Small.
A man was critically wounded during a shooting inside of a North Philadelphia laudromat this afternoon.
Around 2:13 p.m. the 20-year-old victim was inside of the Sunrise Laundromat on Ridge Avenue near Vineyard Street when a gunman came in and shot him twice in the back and once in the left shoulder, according to police.
The victim was taken to Hahnemann University Hospital, where he is listed in critical condition.
The Daily News is featuring fugitives wanted by the FBI, Philadelphia police and the First Judicial District of Pennsylvania Warrant Unit, in hopes that the public can help in their apprehension.
Tyheem Melton, 37, last known to reside on Irving Street near 55th in West Philadelphia, is wanted for allegedly fatally shooting Troy Wimberly and Crystal Shadding on April 6, 2012 inside a bar on Market Street near 52nd following an argument. Melton is 6 feet 2, 255 pounds.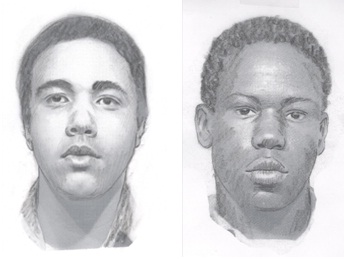 Two men broke into a 29-year-old woman's North Philadelphia home, raped her and stole a DVD player and jewelry Tuesday morning, police said.
Cops released composite sketches of the suspects Friday and are asking for the public's help to identify and arrest the men.
One of the suspects is described as a light-skinned Hispanic man in his early to mid-20s who is about 5'6 and weighs about 185 pounds. He was wearing a dark blue hoodie and denim shorts, police said.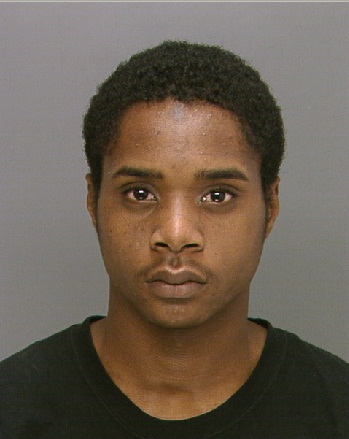 Radeem Corley, 17, was arrested Thursday after allegedly spraying a block of Myrtlewood Street in Strawberry Mansion with bullets, wounding two 13-year-old girls during a neighborhood gathering, police said.
Cops responded to the shooting on Myrtlewood Street near Cumberland around 6 p.m. and took the two teenage victims to Temple University Hospital.
One was shot in her eye and was listed in critical condition. The second victim was shot in her neck, chest and stomach and was listed in stable condition Thursday night.
This post has been updated
A prom celebration on Myrtlewood Street near Cumberland ended in gunfire Thursday night, which left two 13-year-old girls hospitalized after being caught in the crossfire.
Neighbors, and many children, were crowded onto the Strawberry Mansion block around 6 p.m. when a group of men were involved in a shoot out that traveled along the street, Chief Inspector Scott Small said.