Archive: December, 2012
In an interview with the Daily News for "Victim by Victim," the year-end special report on homicide in Philadelphia in 2012 published in today's paper, Police Commissioner Charles Ramsey said the city's clearance rate in homicide cases is hovering around 70 percent.
That means roughly 100 murders that happened this year remain unsolved.
Ramsey said more citizens than people give credit to do come forward and provide police with crucial information in murder cases, but cops don't receive tips nearly often enough.
Police are investigating the morning murder of a man on a West Philadelphia street.
Police were called around 9:30 a.m. to Christian and Cecil streets, where a 30-year-old man was lying on the ground with a gunshot wound to his head. He was pronounced dead there by medics at 9:40 a.m., according to police.
No arrests were made in the homicide, which adds to a growing tally of murders this year that surpassed last year's count last week.
Police have identified the woman killed by a hit-and-run driver after she collapsed in the driveway of a Frankford dollar store Christmas night as Denise Williams, 54, of Overbrook.
Williams, of Euclid Street near 54th, fell and was lying on the sidewalk in the driveway of a Family Dollar store on Frankford Avenue near Wishart Street about 8:10 p.m. when a black Dodge Charger turned into the driveway and hit her, witnesses reported. The driver, a Hispanic woman in her 40s, got out, looked at the woman she'd hit and then hopped back in her car and drove away, west on Wishart.
Williams died at Temple University Hospital at 10:57 p.m. of head trauma. Investigators don't know if Williams was conscious when she was hit, nor what caused her to fall. They are seeking the driver and urge tipsters to call (215) 685-3180.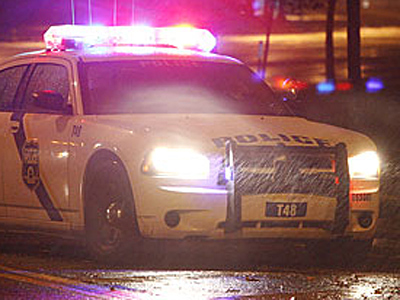 This post was updated (at 1 p.m.) to include statewide statistics.
Pennsylvania State Police handled fewer wrecks - but dealt with more drunk drivers - during the holiday weekend and through Christmas Day than last year on highways in Philly and Montgomery and Delaware counties, and in smaller municipalities without police departments, according to statistics the agency released today.
Troopers in the three counties responded to 109 crashes from Dec. 21 through Christmas Day. Eight were alcohol-related, and none were fatal, according to the data. State police also arrested 32 people for driving under the influence and issued another 794 traffic citations during the five-day enforcement period.
Thursday's Daily News takes an in-depth look, victim by victim, at more than 300 murders on the streets of Philadelphia this year. Here, a demographic and statistical breakdown of who the murder victims were, how and where they died, and how the numbers shape up compared with those of previous years:
Note: Statistics are based on official homicide count reported by the Philadelphia Police Department as of Dec. 18.
- Of 324 people murdered in Philadelphia through Dec. 18, 40 of the victims, or 12 percent, were women.
Daily News reporter Morgan Zalot sat down with Police Commissioner Charles H. Ramsey earlier this month to talk about murders, shootings, and the police department's strategies to get violent offenders off the street and stop the bloodshed. Here, a full transcript of the Dec. 5 interview:
Morgan Zalot: When we talked in June, the homicides were up a little more than 20 percent from last year, now they're only up about 3 percent.
Commissioner Charles Ramsey: 2.6 [percent]. That's much better. We hit a point in the spring [this] year where we were up 32 murders over last year, which is significant. Had a very bad January, and just didn't recover, but we've gradually been getting it down. In fact, until we had this last weekend, which was not a good weekend, we were actually even with last year. So we're only 2 percent up now, which you know, obviously you wish we were not even up that high, but that certainly is an improvement.
Sunday night, a gunman opened fire on a man in a South Philly parking lot, seriously injuring him and narrowly missing the victim's 5-year-old passenger. Today, police released a video of the incident that they hope will generate tips about the shooter's identity.
The ambush unfolded about 8:15 p.m. in the parking lot of the Walgreen's on Oregon Avenue near 23rd Street, when a 45-year-old man parked his car in the lot. Before he could get out of the car, another sedan pulled up behind him, and the driver got out, blasting 17 shots at the man. The burly gunman then got back in his car and reversed to flee. The child was uninjured, and surveillance video shows him running from his car into the arms of a concerned passer-by. See a video of the shooting here.
Witnesses described the suspect as black, 5-foot-10 to 6-foot-2, 220 pounds, wearing a black jacket, gray hooded sweatshirt and dark jeans. He was driving a dark gray Ford sedan, possibly a Taurus or Fusion with a partial tag of FSH-456, and had a front-seat passenger. Tipsters can call (215) 686-TIPS, South Detectives at (215) 686-3013 or -3014 or 9-1-1.
Police are investigating a morning homicide in the city's Wissinoming section.
At 10:23 a.m., cops said, they were called to Tulip Street and Devereaux Avenue by someone who found a 46-year-old man lying on the ground with a gunshot wound to the left side of his chest.
The victim was pronounced dead there by medics at 10:43 a.m., police said.