Archive: November, 2012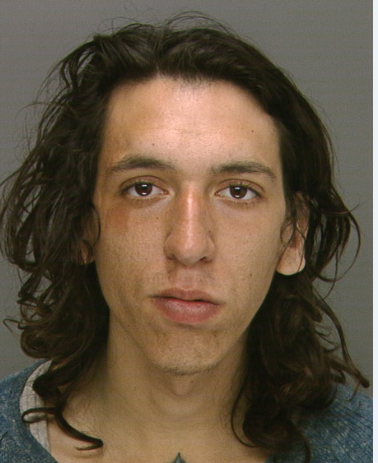 The last of Hurricane Sandy's jailbreakers has been caught.
Erik Gomez, 27, one of four inmates who walked out of a city prison during a hurricane-caused power outage Oct. 28, was arrested at a South Philadelphia eatery Saturday night without incident, said Lt. Sam Turner, of the First Judicial District of Pennsylvania warrant unit.
Warrant officers heard Gomez would be at a Mexican restaurant on Passyunk Avenue near Morris Street and set up surveillance there, Turner said. When Gomez entered the bar, the officers pounced and took him to the Curran-Fromhold Correctional Facility, Turner said. The officers found drugs on him, so he's now charged with narcotics offenses, escape and conspiracy, Turner added.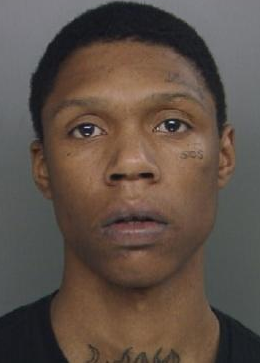 Police have arrested an Olney man wanted in the May shooting of a woman outside a Southwest Philadelphia bar.
Jhileel Burton, 18, of Rubicam Street near 2nd, was charged with attempted murder, aggravated assault and related offenses for the May 19 attack outside the Baileys Bar at Bailey and Dickinson streets. The victim, 28, had just left the bar and was in a car when Burton allegedly stopped her to talk, police said. During that conversation, he allegedly pulled out a gun and fired several shots at her car as she tried to drive away. She was hit once in her right shoulder.
South Detectives got an anonymous phone tip Nov. 22 that Burton was on his block. They arrested him without incident.
A man was critically wounded in a shooting in North Philadelphia Sunday night, cops said.
Police said the man, who remained unidentified but was estimated to be between 40 and 50 years old, was shot once in the lower back on 24th Street near Clearfield shortly before 8 p.m.
He was taken to Temple University Hospital and listed in critical condition, police said. Police said they have not made any arrests in the shooting.
Police are investigating two weekend homicides and a handful of other violent incidents throughout the city.
In the first, medics were called to Baynton Street near Coulter in East Germantown shortly after 3 p.m. Friday for a man lying unconscious on the sidewalk. Police said the man, who remains a John Doe, was suffering from a deep laceration – possibly a stab wound – to the face. The man, who police estimate is in his late 20s or early 30s, was pronounced dead at Albert Einstein Medical Center at 3:37 p.m.
Less than an hour later, cops were called to Broad Street and Lehigh Avenue for a shooting, but when they arrived, found no victim, according to a police spokeswoman. Cops at the scene received information that a Crown Victoria had fled the area after the shooting. That car, police said, later showed up at Temple University Hospital to drop off a 28-year-old man who had been shot at least three times in the chest and abdomen.
A 17-year-old learned the hard way that breaking into houses is a pretty bad idea after police say a woman he attempted to stab during a home-invasion in Northeast Philadelphia shot him early Saturday morning.
Cops said the teen was one of about 10 men who kicked in the door of a house on Greenmount Road near Millbrook shortly after midnight Saturday and started fighting with two men, ages 26 and 42, who were inside. During that fight, one of the thugs threw a 40-ounce beer bottle and hit a 49-year-old woman who was also in the house at the time in the stomach.
Police said the 17-year-old who was shot during the melee went after that woman with a knife, so she pulled out a gun and shot him in the stomach. A private car dropped him off at Aria Health's Torresdale hospital, where he was listed in critical condition.
Just call him Bruce Banner.
Cops are seeking a burglar who broke into an East Germantown store by smashing a hole through a side wall. The Hulk-like burglar then stuffed an unknown amount of cash and several cartons of cigarettes into his backpack before leaving the way he came in.
And he did it twice, at the same place.
Police have identified the man shot to death Thanksgiving morning in a West Philadelphia hotel as Samuel Vanderhall, 33.
Vanderhall, of 55th Street near Thompson in Carroll Park, was shot in the groin and back inside the Blue Moon Hotel on Westminster Avenue near 51st Street and died at 11:11 a.m. at the Hospital of the University of Pennsylvania.
Police say the shooting may have resulted from an argument over drug money. Court records show Vanderhall was a repeat offender with multiple drug-related arrests.
Have you seen this guy?
Police are looking for him after he was reported missing. Joseph Brown, 68, of Mayland Street near Musgrave in East Germantown, was last seen at 1:30 p.m. Wednesday in the Gallery mall at 9th and Market streets. He suffers from dementia.
He is known to frequent two locations in Yeadon, Delaware County - Parmley Avenue near Church Lane and Church Lane near Whitby Avenue. Brown is described as 5-foot-4, 145 pounds, with curly white hair and brown eyes. He was last seen wearing a black baseball hat, navy blue jacket, blue sweatshirt, grey pants and black and grey sneakers.