Archive: October, 2012
Cops identified Jhileel Burton, 26, of South Philadelphia, as the suspect in a shooting on May 19 which left a 28-year-old with a gunshot wound to her shoulder.
Cops said the victim was leaving a neighborhood bar on Bailey Street near Dickinson at 1:47 a.m. when Burton, of Marston Street near Reed, approached and started a conversation with her as she sat in her car, which was parked on 26th Street near Reed.
During the conversation, police said Burton pulled out a gun and fired several shots toward the woman's vehicle as she tried driving away. The unidentified woman was wounded in her right shoulder, police said. She suffered broken bones and nerve damage.
Police and the U.S. Marshals are searching for Clifford Moore, 34, who is wanted in connection with an alleged statutory sexual assault.
Cops said the alleged sex assault occurred in early September, and officials announced a $1,000 reward Monday afternoon for information leading to his arrest.
Moore, also known as "Murdah," is awaiting trial for a double shooting which occurred on Oct. 7. 2010, police said.
This post has been updated.
Pennsylvania State Police issued an Amber Alert for Saavni Venna, a 10-month-old girl who was abducted during a homicide in Upper Merion Township Monday afternoon.
State police said Saavni was last seen at the Marquis Apartments on Dekalb Pike near King Circle in King of Prussia between 8 a.m. and 1 p.m. Monday.
A shooting in the Girard Park section of South Philadelphia left a 20-year-old man hospitalized in critical condition Friday night, police said.
Shots were fired at around 7:35 p.m. on Croskey Street near McKean and the victim was wounded once in his abdomen. He was taken by police to the Hospital of the University of Pennsylvania.
Cops were unsure of the shooter's motive and a detailed description of the suspect was not immediately available.
A 41-year-old Philadelphia woman is facing charges of weapons violations and tampering with public records - among four other criminal offenses - after allegedly buying six handguns for a convicted felon, the District Attorney's Office announced Friday.
Lakeisha Taylor bought two .40 caliber handguns at a local gun shop and the salesman, who became suspicious of her, called the Gun Violence Task Force - which is a partnership between the District Attorney's Office, the Attorney General's Office and the Philadelphia Police Department, said Tasha Jamerson, spokeswoman for the District Attorney's Office.
Authorities checked Taylor's purchase history and found that she also bought a .357 glock, two .45-caliber handguns and a .40-caliber handgun.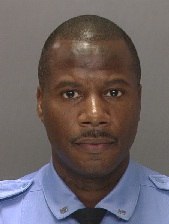 John Hargraves III, an officer in West Philadelphia's 16th Police District, was arrested Friday on charges of aggravated assault, reckless endangerment and additional offenses, police announced.
Hargraves, 41, was allegedly involved in a dispute with his wife on Harlan Street near 65th in West Philadelphia while he was off duty on April 21.
He was arrested after an investigation by the Internal Affairs Bureau and the District Attorney's Office, police said.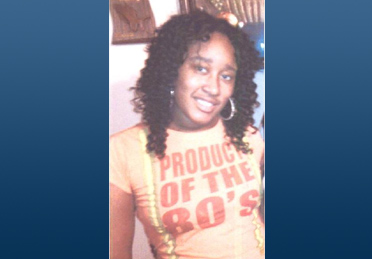 Police are asking the public's help to find a teenager who went missing from Cheltenham Township.
Chantell Polk, 16, was last seen at her grandparents' Cheltenham Township home on Thursday, police said. Investigators said she might be depressed about the recent death of her mother.
She was last seen wearing light blue jeans and a tan leather jacket and was carrying a large tan pocketbook. She also may be wearing eyeglasses. She is 5-foot-6, 160 pounds and has brown eyes and a medium complexion.
This post has been updated.
A wild crime spree in Frankford early Friday morning culminated with a 61-year-old woman sleeping in her bed taking a stray bullet to the head and an alleged robber breaking into another house in an attempt to elude police, cops said.
A bullet meant for the victim of a robbery on Charles Street near Bridge just before 2 a.m. instead tore through the siding of a house and struck a woman in the head as she slept in a second-floor bedroom, Chief Inspector Scott Small said.