An elderly man found dead in his Center City rowhome Friday was murdered, the Medical Examiner's Office has ruled.
Autopsy results show that Lee Stanley, 65, died of blunt chest trauma, said Officer Tanya Little, a police spokeswoman. A maintenance worker found Stanley collapsed on the living-room floor of his house on Mole Street near Cherry just before noon, police said.
With no obvious signs of trauma, no weapons found and no signs of forced entry, police initially considered the case a "suspicious death."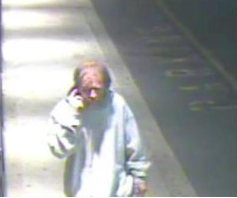 There's smash-and-grab robberies, and then there's flatten-the-building robberies.
Philadelphia police are looking for a suspect who did the latter earlier this month, when he used a U-Haul truck to ram the rear of a Port Richmond building until the cinderblock wall crumbled so he could enter a jewelry store there and steal the valuables inside.
The heist happened sometime between 6:30 p.m. on Aug. 7 and 9 a.m. on Aug. 8 at the Gold Fingers Jewelers on Venango Street near Aramingo Avenue, police said. Surveillance video caught images of a white man pacing in front of the jeweler's before ramming the rear of the building with the truck, entering the store, smashing several glass cases inside and fleeing with "a large amount" of jewelry.
The flames of the Gesner Street fire were so hot, they destroyed any evidence indicating what sparked them, the Fire Department announced today.
The Fire Marshal declared the cause of the fire "undetermined" after investigating the blaze for over a month, said Executive Fire Chief Peter Crespo.
The announcement comes just hours before the wake for the inferno's four young victims: twins Maria and Marialla Bowah, 4, Patrick Sanyesh, also 4, and 1-month-old Taj Jacque, scheduled for tonight at 8 p.m. at the Divine Mercy Parish, on Grovers Avenue near 72nd Street in Southwest Philadelphia.
A 65-year-old man was found dead in his rowhome on a quiet Center City side street this afternoon, police said.
A maintenance worker found the man, whom a neighbor identified as Lee Stanley, collapsed on the floor of his house on Mole Street near Cherry, police said.
Stanley was pronounced dead at the scene at noon. It's unclear what caused Stanley's death, which investigators are calling "suspicious," but there were no signs of trauma on his body, said Officer Jillian Russell, a police spokeswoman.
A 73-year-old woman who officials say stepped in front of a train at SEPTA's Overbrook station is expected to survive her injuries.
The senior citizen, who is hospitalized at the Hospital of the University of Pennsylvania, stepped onto the tracks with her arms raised in an apparent suicide attempt at the station, on 63rd Street near City Avenue, just after 1 p.m., according to SEPTA authorities. The decelerating train made contact with the woman, a SEPTA spokeswoman said. Her injuries, officials said, were non-life-threatening.
The incident briefly interrupted service on the Paoli-Thorndale Line, officials said, and SEPTA advised riders via Twitter of residual delays through 3:30 p.m.
This post has been updated
A man died early Thursday after getting shot a few yards outside a concert dedicated to peace, police said.
Just after 8:30 p.m. Wednesday, police received reports of someone shot at the Dell Music Center in Strawberry Mansion, said Chief Inspector Scott Small.
Two men were arrested this morning for trying to burglarize murder victim Connie Murray's home in Northeast Philadelphia.
Steven Anderson, 32, of Genesee Drive near Nanton in the Far Northeast's Parkwood Manor neighborhood, and Brandon Howard, 27, of Bristol Pike near Tennis Avenue in Bensalem, were charged with attempted burglary and related offenses, said Officer Jillian Russell, a police spokeswoman. A witness saw two men trying to pry open a rear sliding door on Tolbut Street near Ashton Road just before 2 a.m. and contacted police, who nabbed them on the scene, Russell said.
Anderson reportedly has insisted he's the couple's nephew, but police haven't verified that claim.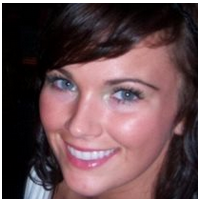 A nurse found dead in a South Philadelphia home Sunday had been gunned down by her boyfriend, who then shot himself to death, police said this morning.
Police responding to a report of gunfire just before 10 a.m. found the bodies of Aimee Girard, a nurse at Thomas Jefferson University Hospital, and William Teves, 24, inside a home on Hutchinson Street near Ritner, said Officer Jillian Russell, a police spokeswoman.
Girard, 26, attended Jefferson's nursing school, began her career there as a nurse extern in July 2012 and was hired as a staff nurse in August 2013, said Jacqueline Kozloski, a hospital spokeswoman.