This post has been updated
A man died early Thursday after getting shot a few yards outside a concert dedicated to peace, police said.
Just after 8:30 p.m. Wednesday, police received reports of someone shot at the Dell Music Center in Strawberry Mansion, said Chief Inspector Scott Small.
Two men were arrested this morning for trying to burglarize murder victim Connie Murray's home in Northeast Philadelphia.
Steven Anderson, 32, of Genesee Drive near Nanton in the Far Northeast's Parkwood Manor neighborhood, and Brandon Howard, 27, of Bristol Pike near Tennis Avenue in Bensalem, were charged with attempted burglary and related offenses, said Officer Jillian Russell, a police spokeswoman. A witness saw two men trying to pry open a rear sliding door on Tolbut Street near Ashton Road just before 2 a.m. and contacted police, who nabbed them on the scene, Russell said.
Anderson reportedly has insisted he's the couple's nephew, but police haven't verified that claim.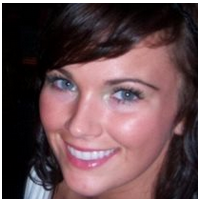 A nurse found dead in a South Philadelphia home Sunday had been gunned down by her boyfriend, who then shot himself to death, police said this morning.
Police responding to a report of gunfire just before 10 a.m. found the bodies of Aimee Girard, a nurse at Thomas Jefferson University Hospital, and William Teves, 24, inside a home on Hutchinson Street near Ritner, said Officer Jillian Russell, a police spokeswoman.
Girard, 26, attended Jefferson's nursing school, began her career there as a nurse extern in July 2012 and was hired as a staff nurse in August 2013, said Jacqueline Kozloski, a hospital spokeswoman.
Police are on the hunt for a man who they say wasn't just happy to see anyone he may have come across in Frankford the night of Aug. 5 -- he had a stolen 12-gauge shotgun down his pants.
Cops on Tuesday released surveillance video showing the suspect going into a corner store at Bridge and Hawthorne streets around 9 o'clock that night, and then walking to a back kitchen area inside, where he takes the long gun and slips it down his pants before leaving the store and fleeing.
Police said they aren't sure what direction the man headed, but described him as a black man about 20 years old who had a stocky build and a thin beard. At the time of the theft, he wore a black shirt and black pants, police said.
A veteran SEPTA electrical worker is recovering tonight after a close call on the subway tracks in Center City, according to officials.
The worker, 52, is being held overnight at Hahnemann University Hospital, where he was taken in critical condition earlier today after getting clipped by a Market-Frankford El train, according to a law-enforcement source.
All things considered, the worker, a 27-year veteran of the transit authority, was extremely lucky: He walked away from his brush with the train with a long gash on his forehead and a knee injury.
Police are searching for a mentally challenged 14-year-old boy reported missing Saturday afternoon around 2 p.m.

John Cromer of Kensington was last seen at his aunt's house on Firth street near 24th. Police report that Cromer can usually be seen around Sergeant street near 23rd and Dover street near 25th.

Cromer has brown eyes; short, cropped hair; weighs about 180 pounds and is 5'4". He was last seen wearing a red, short-sleeved T-shirt; pants and blue Nike sneakers.

Anyone with information is asked to call the Central Detective Division.

A teen is dead tonight, police said, in a shooting several people witnessed on a busy intersection in North Philly.
Just before 9 p.m., police found a 19-year-old man slumped behind the wheel of a crashed Audi sedan on 10th Street near Dauphin, said Chief Inspector Scott Small.
Police and fire personnel pulled the teen from the wreckage and found he had been shot twice: Once in his chest and once in his right thigh.
With little to go on three days after Constance "Connie" Murray, a Northeast Philadelphia mother, was found strangled in Pennypack Park, police have announced an increased reward for information leading to her killer.
In addition to the city's standing $20,000 reward for a tip leading to an arrest and conviction in any homicide, the Fraternal Order of Police Lodge 5 today kicked in an additional $10,000, and Philadelphia Federal Credit Union added $5,000 for information in Murray's case, bringing the total reward to $35,000.
Murray, 46, a wife and mother of two young daughters, left her Northeast Philadelphia home around 9 p.m. Monday to go for a jog and never returned. A woman walking her dog found Murray's body lying along Pennypack Park's woods off of Holme Avenue near Convent around 6 o'clock Tuesday morning.