Police have arrested a Southwest Philadelphia man for Monday's murder of a transgender woman from Wister.
Raheam Felton, 31, of 61st Street near Elmwood Avenue, was charged with murder and possessing an instrument of crime for fatally stabbing a person police identified as London Banks but friends knew as London Kiki Chanel, 21, of Armat Street near Germantown Avenue.
Police found Chanel bleeding on the sidewalk about 12:49 a.m. Monday outside Ingersoll Street near 22nd in North Philadelphia. She died at 1:03 a.m. at Hahnemann University Hospital of multiple stab wounds, police said.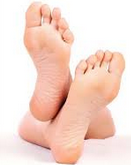 Things that make you go hmmm ... Philly police say they're investigating an alleged foot fetishist bribing a boy with soda in exchange for photographs of his feet at a Center City skatepark.
An 11-year-old boy told police a stranger approached him on May 10 at 25th and Spring Garden streets and offered to buy him soda if the boy let him photograph his feet. The boy agreed, the man snapped pictures and then they parted, with the man asking the boy to return the next week with his friends, police said. It's unclear if either party returned.
The boy described the alleged offender as black, age 30 to 60 years old and 5-foot-7 to 6-foot tall. He had facial acne or some other skin ailment and wore a black T-shirt and Army-style green pants. Tipsters, call the special victims unit at (215) 685-3251.
The nonprofit Philadelphia Police Foundation has donated two motorcycles to the department's highway patrol unit, kicking off an "Adopt-A-Motorcycle" campaign boosters hope will raise enough money to fund another dozen.
Maureen Rush, the foundation's board president and the University of Pennsylvania's public safety vice president, is expected to present the 2015 Harley-Davidson Police Road King motorcycles at a news conference outside police headquarters at 11 a.m. today.
Supporters aim to replace the highway patrol's aging fleet of 14 motorcycles. Each bike, outfitted with police gear and prepared by Brian's Harley-Davidson in Langhorne, costs $18,000, according to the foundation.
Felicidad "Feli" Redondo Iban, a retiree from Spain, was heading to New York to see family. Instead, her arm was nearly severed.
Daniel Armyn, a Brooklyn-based advertising executive, was on his way home after work. Instead, he found himself in "something out of hell," with three broken ribs and knocked-out teeth.
Iban and Armyn were among the first Train 188 passengers to file lawsuits against Amtrak for last week's deadly derailment in Frankford.
A cousin of U.S. Naval Academy midshipman Justin Zemser confirmed that he died aboard the Amtrak train that derailed in Philadelphia last night.
Reached by phone, the cousin said the family was grieving and not yet ready to speak with the media.
Zemser, 20, was a sophomore at the U.S. Naval Academy, where he played on the school's Sprint Football team.
A special-needs student was hurt Monday afternoon when several boys chucked rocks and bricks at a school bus, smashing a window, police said.
Police now are hunting for the boys, who a witness estimated to be in their early teens.
The special-needs student, 20, suffered facial cuts and eye injuries after the shattered glass rained on her in the 3:30 p.m. incident at 47th and Aspen streets, police said. Medics took her to Penn-Presbyterian Medical Center, where she was treated and released.
A man arrested for assaulting a Philly police officer last fall when he and his family tried to commit his brother to a West Philadelphia hospital for psychiatric care was acquitted today.
Municipal Court Judge Jacquelyn Frazier-Lyde found Orion Sistrunk, 39, not guilty of conspiracy, simple assault and reckless endangerment in the Oct. 25 incident outside Mercy Philadelphia Hospital, at 54th Street and Cedar Avenue. Another judge had dismissed an aggravated assault charge in December.
"I'm very happy with the decision, but I'm also saddened it took six months for the truth to come out," Sistrunk said afterward.
Six men have been shot, two fatally, in a violent pocket of Fairhill in the past two days, police said.
In all three incidents, police reported no arrests or suspects.
During the most recent violence, a 30-year-old man was shot in the stomach and chest about 7 p.m. Thursday on 4th Street near Cambria, police said. He was wounded alongside a 24-yeat-old man shot once in his stomach.