A 23-year-old man was arrested Saturday for allegedly shooting a man to death as he drove a minivan on a Juniata Park street early last month.
Court records show that Lawrence Brown, who lives in the same ZIP code as where the fatal shooting occurred, was arraigned Sunday on charges including murder, illegal gun possession and related offenses. He is accused of fatally shooting 38-year-old Cornelius Mines, of Front Street near Tioga in North Philly, while Mines drove a Honda Odyssey in Juniata Park the afternoon of Nov. 4. The shooting, police said at the time, caused Mines to crash into another van. Mines died behind the wheel of several gunshot wounds to his torso.
Investigators at the time said an argument sparked the shooting. It was unclear what the nature of that argument was.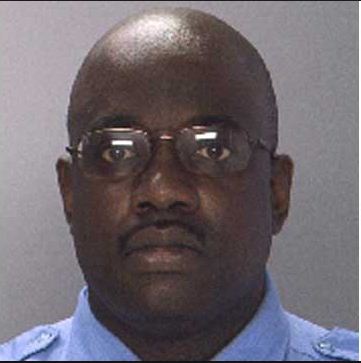 An ex-cop who was fired last year after he was charged with assaulting his police-officer wife and shooting a gun off in their house was found not guilty of all charges at a bench trial today when the main witnesses in the case - his wife and daughter - failed to appear for court.
James Timms, who had 14 years with the department and was stationed out of the 35th District at Broad Street near Champlost, had been accused of punching his wife, who is also a cop, and slamming her head on the floor of their Germantown home on Jan. 2, 2013.
Authorities further alleged that Timms, 42, then took his wife's service weapon and fired it at the ceiling of the couple's home while threatening to commit suicide.
A 26-year-old man died Thursday night after he was shot in the head and chest on a Logan street corner, police said.
The victim was at 11th Street and Somerville Avenue -- about a block from Albert Einstein Medical Center -- shortly after 9:30 p.m. when someone opened fire on him, according to police.
Several people called 9-1-1 to report hearing gunshots, and when officers arrived at the scene, they saw cars driving around the victim as he lay in the street bleeding, Chief Inspector Scott Small said. The officers quickly scooped the victim up and took him to Einstein, but the man was pronounced dead there less than a half-hour later.
A 13-year-old boy suffered a gunshot wound to the stomach when a gunman fired shots into the Wissinoming house where he lives during a robbery attempt Thursday night.
Police were called to Creston Street near Hawthorne at 7:51 p.m., and a 34-year-old man inside the house told them he was on the porch when two men approached him and announced a robbery, Chief Inspector Scott Small said. The man turned to run inside and shut the door as one of the robbers opened fire, firing three shots into the house, Small said.
One bullet found the boy, who was in the dining room at the time, and grazed him in the stomach, Small said. Medics took him to be treated for the graze wound at St. Christopher's Hospital for Children, and he was in stable condition later Thursday.
A 21-year-old Drexel University student told police a stranger broke into her West Philadelphia apartment yesterday morning and sexually assaulted her while threatening her with a meat cleaver he stole from her kitchen.
The woman reported that she heard a noise at 4:15 a.m. and got up to investigate, police said. She encountered the man in her living room in her home on Spring Garden Street near 34th, police said. The man sexually assaulted her and then fled. Because the apartment was dark, she couldn't describe her attacker. Police have no suspects.
Drexel spokeswoman Niki Gianakaris directed questions to the Police Department's special victims unit, saying: "The University is fully cooperating with the Philadelphia Police Department's Special Victims Unit in the ongoing investigation."
Police arrested a Mantua man for the gun slaying of a Newark, Del., man during a 2013 street robbery in Southwest Philadelphia.
Maurice Smith, 28, of Parrish Street near Mantua Avenue, was charged with murder, robbery, conspiracy and firearm offenses in the April 25, 2013, death of Tevan Patrick, 21, of Newark, Del., said Officer Jillian Russell, a police spokeswoman. Patrick had been shot in the head, face and right arm on Linmore Avenue near 65th Street, Russell said.
Police also are hunting a second suspect, Russell added.
This post has been updated.
An editorial cartoon depicting children asking Santa Claus, "Keep us safe from the police," published in a Bucks County newspaper on Sunday has drawn the ire of the Fraternal Order of Police.
In a scathing letter dated Wednesday (click to see full letter), Philadelphia FOP Lodge 5 President John McNesby demanded an apology from the Bucks County Courier Times for the cartoon.
A love triangle for the digital age sparked a fight that led to a Drexel University student being stabbed on the University City campus in the wee hours of Wednesday morning, police said.
Cops said the 20-year-old victim was fighting with two men — later identified by police as Pu Wang, 23, and Junlin Ye, 19 — over someone among the trio sending text messages to another man's girlfriend. Investigators said they were unsure who the offending texter was Wednesday night.
In any event, Lt. John Walker of Southwest Detectives said, the fight on Race Street near 33rd about 3:30 a.m. escalated to pushes and shoves and went downhill for the victim from there: One of the aggressors pulled out a folding knife and stabbed the student in the back.