An armed man who barricaded himself in a car in Fishtown early this morning is believed to have been suicidal, according to police.
Around 6:50 a.m., officers were called to Sepviva Street near Berks where they found the man, whose name has not been released, with a gun inside of a vehicle, according to a police spokeswoman.
Sometime during the two hours it took police to take the man into custody, an officer on scene fired his or her weapon one time, but it's not clear why, the spokeswoman said. Nobody was injured by the gunfire.
Police are investigating two unrelated homicides that happened over the weekend in East Germantown and South Philly.
The first happened at 4:03 a.m. this morning when police found 41-year-old Robert Oliver, of South Philadelphia, stabbed twice, once in the mouth and once in the left arm, on Tasker street near 31st. Oliver was transported to the Hospital of the University of Pennsylvania where he was pronounced dead at 4:26 a.m.
The second happened at 11:30 p.m. Saturday when police found 47-year-old Thomas Fields, of Brewerytown, with gunshot wounds to the chest and neck on Spencer Street near 21st. He was taken to Albert Einstein Medical Center and pronounced dead at 11:40 p.m.
Firefighters battled a blaze at the old medical school building that's being demolished at Temple University's Health Sciences campus this afternoon. No injuries are reported, and everyone got out of the building safely, a fire spokesman said.
The second-alarm fire was reported at 1:43 p.m. in a seven-story building at Broad and Ontario streets, said Executive Fire Chief Peter Crespo. Construction workers were demolishing the building at the time, Crespo and medical school spokeswoman Rebecca Harmon said.
A new medical school was opened in May 2009. The old medical school building has been empty for about three months, Harmon said.
Two men are clinging to life after a violent shooting in Fairhill, police said.
Just before 8 p.m., a man driving a silver pickup truck pulled over on Cumberland Street near Lawrence and got out, seemingly waiting for something, said Chief Inspector Scott Small.
Seconds later, a Nissan Maxima drove past the man, who, without hesitation, fired at least 10 shots into the passing vehicle at point-blank range, Small said.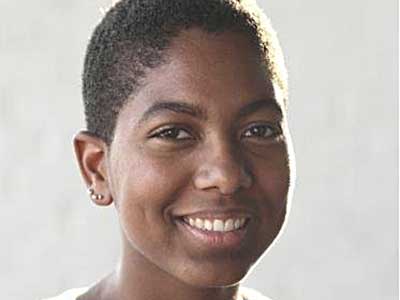 Police have identified the woman who was found stuffed in a duffel bag yesterday morning in North Philadelphia as Laura Araujo, 23, a recent Art Institute of Philadelphia graduate who was looking for a place to live after moving out of her home in the area of 8th and Diamond streets.
Araujo, who graduated with a degree in fashion design, was about to start a new job at a hotel, was discovered around 5:30 a.m. Monday on 3rd Street near Susquehanna Avenue. She had been badly beaten and strangled, and her body was wrapped in a trash bag and blanket before being put in the duffel bag. Police believe her time of death was four to eight hours prior.
Homicide Capt. James Clark confirmed this afternoon that Araujo's Toyota RAV4 was found on Bambrey Street in South Philadelphia. It was set on fire, likely in an attempt by the killer to cover his tracks, Clark said.
This post has been updated.
Police arrested a SEPTA passenger and confiscated four BB guns, ammunition, two large butcher knives and a meat cleaver he carried with him last night as he rode the Broad Street line.
Darryl Donahue, 52, of Germantown, told officers he had the weapons for protection, SEPTA Transit Police Chief Thomas J. Nestel III said. He was riding the Broad Street line north, when a sharp-eyed passenger noticed the "telltale bulge" of a gun in his waistband, took his photo with her smartphone and alerted police, Nestel said.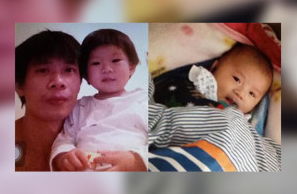 Update, 11:20 a.m.: Police now report that this mother and her children have been found safe.
Police are asking the public's help to find a "mentally unstable" South Philadelphia woman, who left her home late yesterday with her young children and hasn't been seen since.
Bi Xia Lin, 26, of 7th Street near Mifflin, left home at 11:40 p.m. with her daughter Angela Lin, 3, and son Peter, 7 months, police said. Relatives are concerned about them because they said she is "mentally unstable," police said.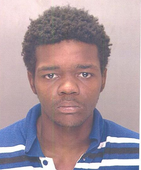 One of Philadelphia's most-wanted fugitives turned himself in yesterday to face criminal homicide charges for last month's stabbing death of an Overbrook Park man.
Michael Miller, 29, of Erie Avenue near 13th in Hunting Park, also was charged with possession of an instrument of crime for the June 21 homicide at Miller's home of Henry Houston, 37, of Ruskin Road near Haverford Avenue, said Officer Jillian Russell, a police spokeswoman. Houston, also known as Quadir Houston, was stabbed in the chest just before 4 p.m. that day and died about 20 minutes later at Temple University Hospital, Russell said.
Police listed the motive as argument. Miller is being held without bail pending a July 30 preliminary hearing, court records show. Miller has one prior conviction in a 2009 drug case and a 2008 theft arrest, records show.