A South Jersey man has been charged with murder in Friday's death of a 9-week-old baby girl.
Manuel Mikes, 33, of Millville, N.J., was held on $1 million bail for first-degree murder and endangering the welfare of a child. He will be arraigned at 8:30 a.m. tomorrow at the Cumberland County Courthouse.
Police were called about 6:30 a.m. Friday to Mikes' home on South Fifth Street for a report of an unresponsive baby, according to Cumberland County Prosecutor Jennifer Webb-McRae. The county Medical Examiner later ruled the death a homicide. The child was not Mikes' daughter, but Webb-McRae declined to say how the suspect and baby were related. She also refused to reveal when and where the baby died, her cause of death, her name or any other details, saying such information must wait for the court case to proceed.
A man who was shot by police Tuesday night in Nicetown has been charged with attempted murder, aggravated assault and related offenses for pointing his gun at officers and for pumping 15 shots into a minivan, at least one of which hit a 23-year-old man, police said.
Erick Hayman, 24, of 18th Street near Wingohocking in Nicetown, has been at Temple University Hospital since the incident, which occurred around 7:30 p.m. on 17th Street near Cayuga.
It was there that officers responded to reports of gunfire and upon arrival found a 23-year-old man with a gunshot wound to his left side slumped outside of a minivan riddle with bullet holes, police said.
This post has been updated.
The eight hours between 10 p.m. last night and 6 a.m. this morning were hellish ones for Philadelphia.
A bus driver was assaulted. Three men were shot - two fatally. Two women were stabbed - one fatally. A 4-year-old girl was found wandering alone. And two boys, ages 14 and 17, sexually assaulted a woman under the Betsy Ross Bridge, according to police.
Two punks picked the wrong person to rob in West Philly.
Just before 10:30 p.m., two men, 26 and 27, had just gotten off the trolley on Media Street near Conestoga, said Lt. John Walker of Southwest Detectives.
They were tired. It had been a long day at work, and they were ready to head to their homes, not far from the trolley stop.
The man arrested in connection to the burial of a Frankford woman in a shallow grave remains hospitalized, police sources said.
Meanwhile, the city Medical Examiner has ruled that the victim, who remains unidentified, was stabbed to death, a police spokeswoman said. Her death has been ruled a homicide.
Detectives have yet to interview the man, who remains in Aria Health's Frankford hospital, where he was taken after a scuffle with police, sources said. The Daily News is withholding his name because he has not been charged in the homicide.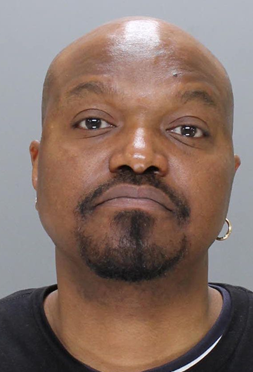 A Philly ex-cop once convicted for shooting a man he found in his ex-wife's bed has been charged in an April 2014 murder involving his ex-girlfriend.
David Wade Howard, 51, of Willow Grove, was charged yesterday with terroristic threats and intimidation in the Easter Sunday slaying of William Blount, 49, of Tacony Street near Margaret in Frankford, police said. Police on March 12 had charged Howard's ex-girlfriend Alisa Davis, 38, with murdering Blount, who was found outside her North Philly home on 18th Street near Westmoreland, slumped over behind the wheel of a green 2000 Plymouth Voyager, Little said. Blount had been shot in the head.
Despite Davis' arrest as the alleged killer, Howard is "actively being investigated for further involvement in the murder of William Blount," police spokeswoman Officer Tanya Little said.
Police arrested two city men in unrelated murders.
In the first case, James Newsome, 26, of Yeadon, was charged with conspiracy to commit murder for the Nov. 29, 2009, shooting death of Omar Williams, 32, who was found dead in the driver's seat of a silver Honda at 61st and Market streets in West Philly, police said. Williams had been shot in the head and body, and paramedics declared him dead on the scene, police said.
Newsome was one of four people charged in Williams' death, court records show. Newsome, who has several prior drug arrests, was charged in 2006 with attempted murder; prosecutors withdrew charges in 2007, court records show.
Police have identified the dirt biker killed after he veered into the path of a car in Northeast Philly yesterday afternoon as James Ortiz, 19, of Cottman Avenue near Walker Street in Mayfair.
Ortiz was driving his dirt bike on the sidewalk northbound on Hawthorne Street near St. Vincent, with a 19-year-old female passenger behind him, when he steered into the street - and into the path of an oncoming 1996 Chevy Tahoe about 1:30 p.m., police said.
Ortiz died later at Aria Hospital-Torresdale, where his passenger remains in critical condition. The Tahoe's 32-year-old was uninjured, police said.