Philly's roller-derby league will dedicate its 10th-anniversary party to a former star of the sport who was stabbed in her West Oak Lane home early Sunday morning.
Philly Roller Girls, a four-team league for the women-only sport, has also set up a GoFundMe page to raise money for Danecia Berrian, a 37-year-old teacher and mother of two known as "Nina Knockout" in the roller-derby world.
"We are hoping to off-set medical bills and defray some of the cost of helping Danecia and her two children as she recovers from this unspeakable tragedy," the page says. It's raised almost $12,000 in donations as of 6 p.m.
Too bad he didn't leave the plastic bag on longer.
Some dim-witted robber used a clear plastic bag - you know, the kind that could suffocate you and also does nothing to hide your identity - to rob a Dunkin Donuts earlier this month in the Whitman section of South Philly.
So police are now asking the public's help to identify him.
Police are seeking murder suspects from an especially bloody night in Philadelphia.
In the first case, someone shot Jovanni Ouola, 19, of Belden Street near Van Kirk in Oxford Circle, in the head, chest and torso during an argument on Howard Street near Clearfield in Fairhill at 10:44 p.m. last night, police said. He died at Temple University Hospital at 11:46 p.m. Police reported no suspects.
Just after 1 a.m. this morning, someone shot a man and teenager on Colona Street near Howard in North Philly, police said. The man, whose name wasn't released, was shot in the face and chest and died at the scene. Police found a 15-year-old boy about a block away on Susquehanna Avenue near Front with gunshot wounds to his arm and back. He remains in stable condition at St. Christopher's Hospital for Children. Police reported no arrests or motive.
One West Philly man is lucky to be alive after getting shot and hit by a car just minutes apart during a violent incident Tuesday afternoon.
The victim, 25, was out walking on Arch Street near 58th about 4:30 p.m. when he heard gunfire, police said today.
He was struck in his left thigh and ran from the scene, ducking into a nearby alley. As he fled, he noticed a female friend of his and began to cross Arch Street toward her.
A careless gunman opened fire on a group of teens in West Philly Tuesday night, wounding, among others, a 19-year-old woman carrying her two daughters, police said.
The incident happened about 10:30 p.m. on 46th Street near Market, according to Lt. John Walker of Southwest Detectives.
A group of young adults had just exited the rear stairwell of a housing project and were walking down Market Street when a blue sedan pulled up to them, Walker said. One of the vehicle's occupants rolled down the window and started firing, scattering the group.
One Delaware County family is hoping the allure of a cash reward will help bring closure to their heartbreaking loss.
The family of Nadia Malik is now offering $25,000 for information that leads to the arrest and conviction of her ex-boyfriend, Bhupinder Singh, who they believe is responsible for her death last year, Khaled Malik, Nadia's brother, told the Daily News today.
Despite being under heavy scrutiny since Malik's body was found last February inside a Nissan Altima parked near 30th Street Station, Singh hasn't been charged in her death.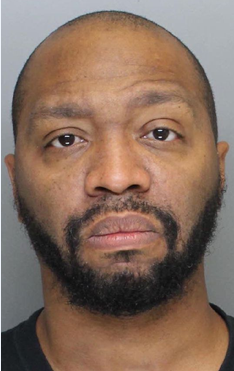 Police have arrested a city corrections officer for allegedly blasting his gun at another man Sunday during an argument inside an East Germantown park - and instead hitting a 16-year-old bystander.
Duval Nelson, 38, of Warnock Street near Spencer in Fern Rock, was charged with aggravated and simple assault and recklessly endangering another person, police said. The teen, who wasn't involved in the men's dispute, remains in critical condition at Einstein Medical Center, police said.
The incident happened at 8:19 p.m. in Carpenter Park, near Morton and Duval streets. Witnesses told police they saw Nelson and an unknown man arguing inside the park. The unknown man punched Nelson in the face, and Nelson allegedly responded by pulling a black handgun from his waistband and firing twice at his attacker, police said. Nelson's alleged target fled, uninjured, witnesses told investigators. He hasn't been located, police said.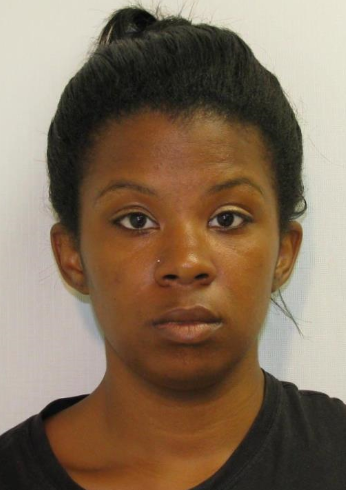 Men have been knocking on random doors in Bordentown, N.J., looking for sex, and police say a woman posing as a prostitute is at fault.
So officers arrested Ashley Briddle, 22, of this riverside Burlington County burg for prostitution and theft offenses. The sordid story began just after 10 p.m. July 13, when a man in the township's Clifton Mill neighborhood alerted police that a stranger had just kicked in his front door, police said. Officers checked the area and found no one suspicious. But when a nearby resident called police four days later to report that another stranger walked in his home uninvited through the unlocked front door, police canvassed the neighborhood and discovered several other residents with similar stories of male strangers knocking on their doors, searching for a woman who'd offered them sex for money, police said.
Detectives quickly found an online classified ad offering prostitution services in Bordentown and launched an undercover sting, setting up a meeting with the online advertiser. On July 20, Briddle met an undercover officer and offered him sex for cash, asking for the money up front. She then allegedly told the officer to meet her at the front door of a home where she claimed she lived, directing him to enter through the back door so no passers-by would see. Instead, backup officers moved in and arrested Briddle. The address where she'd directed the officer didn't exist.