A teen is dead tonight, cut down on a block not far from where he lived.
Just after 7:15 p.m., police found a 19-year-old man stabbed in his right chest at the corner of 21st Street and Indiana in North Philly, said Chief Inspector Scott Small.
He was collapsed in front of the Redeemer's Deliverance Church. A blood trail charted his path from the opposite corner of 21st Street, where it's believed he staggered from after the stabbing, according to Small.
A creep is in custody after sexually assaulting a homeless woman in broad daylight in Logan Cirlce, police said.
The man, whose identity has not been released but is believed to be in his 20s, is accused of exposing himself and sexually assaulting a woman as she was asleep on a bench in the park, said Officer Tanya Little, a police spokeswoman.
The victim, 31, told investigators she woke up to the man, who also is homeless, sticking his hands down her pants, Little said. It happened just before noon, as the park, located at 19th Street near Logan Circle, was crowded with people enjoying the midday sun.
An elderly Strawberry Mansion couple was killed last week by two young workers they had hired to clean their home - and they had known one of the men since he was just a young boy, according to police.
The deaths of Rufus and Agladis Perry, who were found by one of their daughters around 1 a.m. Thursday in a stairwell of their home on Spangler Street near Sergeant, were initially a mystery, as police said their bodies showed no apparent signs of trauma.
But at a press conference today, Homicide Capt. James Clark said the couple did have obvious abrasions to their faces and necks when then were found.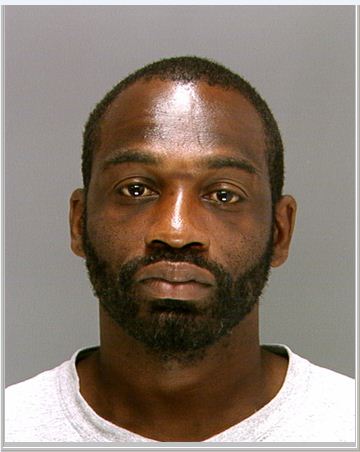 Two men have allegedly robbed at least a dozen delivery drivers of their electronic bicycles since March and now police are asking the public's help in identifying one of the suspects so they can hit him with an electric charge.
An arrest warrant has been issued for William Mack, 43, of Camden, for three of the robberies, police said. A second suspect is described as a black man in his 30s who is between five-foot-five and five-foot-eight with a medium build.
Police said the gunpoint robberies all occurred in the Central and South detective divisions and began on March 21. All of the victims were delivery drivers who rode electric bicycles, which the department said retail for around $1,200. The delivery persons were also robbed of their cell phones, money and other valuables during the crime, police said.
An armed man who barricaded himself in a car in Fishtown early this morning is believed to have been suicidal, according to police.
Around 6:50 a.m., officers were called to Sepviva Street near Berks where they found the man, whose name has not been released, with a gun inside of a vehicle, according to a police spokeswoman.
Sometime during the two hours it took police to take the man into custody, an officer on scene fired his or her weapon one time, but it's not clear why, the spokeswoman said. Nobody was injured by the gunfire.
Police are investigating two unrelated homicides that happened over the weekend in East Germantown and South Philly.
The first happened at 4:03 a.m. this morning when police found 41-year-old Robert Oliver, of South Philadelphia, stabbed twice, once in the mouth and once in the left arm, on Tasker street near 31st. Oliver was transported to the Hospital of the University of Pennsylvania where he was pronounced dead at 4:26 a.m.
The second happened at 11:30 p.m. Saturday when police found 47-year-old Thomas Fields, of Brewerytown, with gunshot wounds to the chest and neck on Spencer Street near 21st. He was taken to Albert Einstein Medical Center and pronounced dead at 11:40 p.m.
Firefighters battled a blaze at the old medical school building that's being demolished at Temple University's Health Sciences campus this afternoon. No injuries are reported, and everyone got out of the building safely, a fire spokesman said.
The second-alarm fire was reported at 1:43 p.m. in a seven-story building at Broad and Ontario streets, said Executive Fire Chief Peter Crespo. Construction workers were demolishing the building at the time, Crespo and medical school spokeswoman Rebecca Harmon said.
A new medical school was opened in May 2009. The old medical school building has been empty for about three months, Harmon said.
Two men are clinging to life after a violent shooting in Fairhill, police said.
Just before 8 p.m., a man driving a silver pickup truck pulled over on Cumberland Street near Lawrence and got out, seemingly waiting for something, said Chief Inspector Scott Small.
Seconds later, a Nissan Maxima drove past the man, who, without hesitation, fired at least 10 shots into the passing vehicle at point-blank range, Small said.