After weeks of investigation, murder charges have been filed in the stabbing death of one of Nicki Minaj's road managers at an East Germantown bar.
Pierce Boykin, 31, of Sedgwick Street near Thouron Avenue in East Mount Airy, has been charged with murder in the death of De'Von "Day-Day" Pickett, Homicide Unit Captain James Clark said.
Boykin was arrested Feb. 23 and charged with attempted murder and related offenses in an attack on Pickett and another man outside the Che Bar and Grill, on Stenton Avenue near Johnson Street.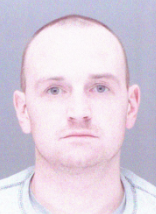 A federal immigration and customs enforcement agent has been arrested for stealing from deportees, Philadelphia District Attorney Seth Williams said this morning.
Agent Justin Ford, 31, was charged with theft, receiving stolen property, official oppression and conspiracy after he allegedly stole $200 from an undercover officer posing as a deportee during a Feb. 24 sting, Williams said. A detainee's complaint that he was missing money prompted the sting, said Gregory K. Null, special agent in charge of the Department of Homeland Security's Office of Inspector General.
After his arrest, Ford admitted he'd stolen from deportees two or three times before, taking about $750 altogether, Null said. "(But) we have no way to determine the total number of times or the total amount," Null said.
In an eerie coincidence, two men were found dead two hours apart in opposite ends of the city this afternoon, police said.
Neither case shows any signs of foul play, according to Chief Inspector Scott Small.
In the first incident, a 33-year-old man was found unresponsive just before 2:30 p.m. in the basement of a home on Colorado Street near Dauphin in North Philly, police said.
Lt. Joyce Craig, who earned the tragic distinction of becoming Philly's first female firefighter to die on duty, will be posthumously honored for bravery by the Philadelphia Commission on Human Relations.
Craig is one of 10 people the commission will celebrate as an "everyday hero" who has advanced social equality and justice in Philadelphia.
The other award recipients are: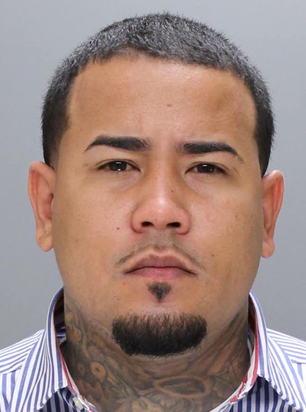 Police have arrested the Camden man accused of fatally shooting the son of a South Jersey NAACP official.
Leonaldo Rivera, 25, turned himself in to police Friday on an outstanding warrant for murder and related offenses.
Police say Rivera shot Alejandro Rojas, 34, a Temple University student who was also known as Alex Garcia-Rojas, and a 24-year-old man just before 5 a.m. on Jan. 24 outside a club on Macalester Street near Hunting Park Avenue in Feltonville. Officers found RIvera slumped over the steering wheel of a 2004 Chevrolet Trailblazer, with several gunshot wounds to his face and body. He died on arrival at Temple University Hospital. The second man was shot under his left arm but survived.
Brandon Tate-Brown's family continues to get rare peeks behind the curtain at the inner workings of an investigation into the police-involved shooting that claimed his life.
But those glimpses have only led to more questions about the controversial case.
On Friday, Tanya Brown-Dickerson and her attorney, Brian Mildenberg, ventured to police Internal Affairs headquarters in Northeast Philadelphia to review more evidence from the investigation.
Tanya Brown-Dickerson will head today to the Internal Affairs Division's Northeast Philadelphia headquarters to review more evidence in connection with the fatal police-involved shooting of her son, Brandon Tate-Brown.
Her attorney, Brian Mildenberg, said in an emailed statement that he and Brown-Dickerson have been invited by Deputy Commissioner Denise Turpin to review the evidence.
The move comes a week after the Police Department allowed Brown-Dickerson and Mildenberg to review surveillance footage of the fatal encounter that unfolded in Mayfair on Dec. 15 after two patrol cops pulled Tate-Brown over for driving without his lights on.
Police arrested two suspected murderers in unrelated cases this week.
In the first case, Ryan Kane, 25, of Ashburner Street near Glenloch in Holmesburg, was charged with third-degree murder and related crimes for the Dec. 20 death of Ryan Brown, 24, of Tacony Street near Orthodox in Frankford, said Officer Christine O'Brien, a police spokeswoman. Police responded to Vandike Street near Benner in Wissinoming just before 2 a.m. that night for a report of a burglary. Once there, officers discovered Brown, who had been stabbed in the thigh, unresponsive and called for paramedics, who declared him dead on the scene at 2:07 a.m.
Investigators later determined Kane stabbed Brown during a fight, O'Brien said.