Police are hunting the killer of a man who was shot repeatedly last night - and then run over by an elderly drunk driver.
The incident happened just before midnight in Parkside. Police found the victim, 29, laying in the street at 42nd Street and Girard Avenue with multiple gunshot wounds to his torso, said Officer Christine O'Brien, a police spokeswoman. Police rushed him to Penn-Presbyterian Medical Center, where doctors declared him dead at midnight. Authorities aren't releasing his name until his family is notified.
Police initially thought a black Pontiac Bonneville was involved in the shooting, but soon determined its 78-year-old driver ran over the shooting victim after some unknown, unrelated person shot him, police said. The elderly driver was suspected of driving drunk, so he faces driving-under-the-influence charges, police said.
Another survivor of last week's train deadly derailment in Frankford has sued Amtrak for negligence and recklessness.
Trevor Beddoe, 35, of Queens, N.Y., filed his complaint today in Philadelphia Common Pleas Court against the transit company, saying he suffered "catastrophic and disabling injuries" including a traumatic brain injury, fractured clavicle, shoulder and ribs, lung trauma and other internal injuries, and various cuts and orthopedic injuries. An eBay employee, Beddoe had worked in King of Prussia the day of the crash and had boarded Train 188 at 30th Street Station to head home. He was riding in the second car, which was among the most damaged in the derailment.
The suit, filed by attorneys Joseph L. Messa Jr. and Thomas N. Sweeney, also names Beddoe's wife, Eunju, as a plaintiff, and her cause of grief as loss of consortium.
While many in Philadelphia spent yesterday caught up in the hoopla of Election Day, the day offered no reprieve for city homicide detectives, who scrambled to three murder scenes.
In the first case, someone shot Andre Robbins, 35, of Saybrook Street near 63rd in Southwest Philadelphia's Elmwood section, in the shoulder and wrist about 2:30 p.m. on Hadfield Street near 57th in Kingsessing, said Officer Leeloni Palmiero, a police spokeswoman.
Doctors declared him dead at 2:42 p.m. at Mercy Philadelphia Hospital, where an unknown motorist had dropped him off. Police later found the bullet-riddled car that delivered him to the hospital on Larchwood Avenue near 56th in West Philly. It was unclear how the driver was related to the incident.
A beauty supply store manager was maced today by two women who stole flat irons from the Pennsport shop where he worked, police said.
The women, who have not been identified, stole two flat irons valued at $700 each from the store on Columbus Boulevard near Washington Avenue around 11 a.m., police said.
When approached by the store manager, the women maced the manager in the face and fled on foot, according to police.
Police have arrested a Southwest Philadelphia man for Monday's murder of a transgender woman from Wister.
Raheam Felton, 31, of 61st Street near Elmwood Avenue, was charged with murder and possessing an instrument of crime for fatally stabbing a person police identified as London Banks but friends knew as London Kiki Chanel, 21, of Armat Street near Germantown Avenue.
Police found Chanel bleeding on the sidewalk about 12:49 a.m. Monday outside Ingersoll Street near 22nd in North Philadelphia. She died at 1:03 a.m. at Hahnemann University Hospital of multiple stab wounds, police said.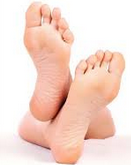 Things that make you go hmmm ... Philly police say they're investigating an alleged foot fetishist bribing a boy with soda in exchange for photographs of his feet at a Center City skatepark.
An 11-year-old boy told police a stranger approached him on May 10 at 25th and Spring Garden streets and offered to buy him soda if the boy let him photograph his feet. The boy agreed, the man snapped pictures and then they parted, with the man asking the boy to return the next week with his friends, police said. It's unclear if either party returned.
The boy described the alleged offender as black, age 30 to 60 years old and 5-foot-7 to 6-foot tall. He had facial acne or some other skin ailment and wore a black T-shirt and Army-style green pants. Tipsters, call the special victims unit at (215) 685-3251.
The nonprofit Philadelphia Police Foundation has donated two motorcycles to the department's highway patrol unit, kicking off an "Adopt-A-Motorcycle" campaign boosters hope will raise enough money to fund another dozen.
Maureen Rush, the foundation's board president and the University of Pennsylvania's public safety vice president, is expected to present the 2015 Harley-Davidson Police Road King motorcycles at a news conference outside police headquarters at 11 a.m. today.
Supporters aim to replace the highway patrol's aging fleet of 14 motorcycles. Each bike, outfitted with police gear and prepared by Brian's Harley-Davidson in Langhorne, costs $18,000, according to the foundation.
Felicidad "Feli" Redondo Iban, a retiree from Spain, was heading to New York to see family. Instead, her arm was nearly severed.
Daniel Armyn, a Brooklyn-based advertising executive, was on his way home after work. Instead, he found himself in "something out of hell," with three broken ribs and knocked-out teeth.
Iban and Armyn were among the first Train 188 passengers to file lawsuits against Amtrak for last week's deadly derailment in Frankford.