Archive: September, 2011
A hail of gunfire in North Philadelphia left four men recovering from their wounds at Temple University Hospital Friday night.
At 7:05 p.m., an unidentified man opened fire on the group of men on Dauphin Street near 17th. Chief Inspector Scott Small said a 30-year-old man was shot in his chest and was hospitalized in critical condition.
A 27-year-old man was shot in his right thigh and was listed in stable condition. A 22-year-old man was shot in the right side of his buttocks and was listed in stable condition as well.
This post has been updated
Four men were arrested in connection with a triple shooting Wednesday afternoon in Port Richmond, and a 24-year-old woman was arrested for allegedly hiding the guns in her purse after the shooting, police said.
Lydell Johnson, 23 of Norris Street near 23rd, is facing nine criminal charges including attempted murder, reckless endangerment and assault charges, according to court documents.
Police arrested a man for impersonating an officer after he pulled a woman over near 54th and Berks and warned her about running red lights and ignoring stop signs.
Lt. John Walker in the Southwest Detective Division said Donte Hightower, 25, pulled up behind a 32-year-old woman flashing blue lights in front of his unmarked black Acura TL Thursday around 9:30 p.m. in Overbrook.
The woman pulled over and asked why the faux officer was using an unmarked car to pull her over. She also asked to see the man's badge after his lecture on traffic safety.
This post has been updated.
Police have arrested three men in connection with a shooting at an Overbrook convenience store that left the owner critically injured on Tuesday morning.
Around 11:30 a.m. Tuesday, two men walked into a corner store on 65th street near Lebanon and ordered a hoagie, then announced a robbery. For whatever reason, the men shot the store owner in the head and left the store, apparently without taking any cash or goods Lt. John Walker of the Southwest Detective Division said.
A large fire tore through multiple homes on Milords Lane in Doylestown Thursday evening, and left four families seeking help from the Red Cross.
Emergency crews began responding to the fire around 7:30 p.m.
Firefighters were still working to control the blaze around 10:30 p.m., Doylestown fire officials said, adding that about 30 trucks were still on the scene late Thursday night.
Police are searching for a man who tried robbing a store in Logan at gunpoint, but ran off without any money on Monday.
The man walked into the Loudon Food Market on Loudon Street near 15th around 8 p.m. and pointed a handgun at one of the employees, police said.
He threatened a second employee with the gun and ran off when the second employee started screaming.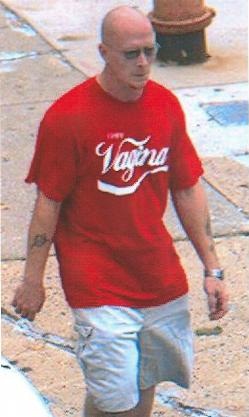 Police are searching for a man who tried robbing a Wendy's restaurant in North Philadelphia Tuesday morning.
The man walked inside around 10:50 a.m. and handed a cashier a note demanding cash. The cashier backed away from the counter and the man ran from the restaurant without taking any money, police said.
The suspect is described as a white man, between 30 and 40-years-old and between 5-feet-5 inches and 5-feet-9 inches tall.
An 81-year-old woman's bed became the scene of a living nightmare last week in Southwest Philadelphia when she was awoken by a naked man who beat her and attempted to rape her, police said.
The victim was asleep in her house on 51st Street near Kingsessing Avenue in the city's Kingsessing section when she woke up around 10 p.m. to a strange man on top of her who was trying to rape her, according to police.
During a struggle, the sicko, who has not been identified, punched the elderly woman in the face several times and choked her before fleeing out the back door, police said. According to a relative of the victim, the attacker was in her house for nearly two hours. Police were called to the scene around midnight.