Archive: September, 2010
John Gallagher, 56, the Philly cop who was caught allegedly with a card-counting device at Parx Casino in Bensalem, was well-known within the department as the traffic cop featured in an early '90s commercial for WOGL 98.1.
Thanks to an eagle-eyed Daily News reader who found a video online, you can see Gallagher's musical stylings here. The WOGL 98.1 commercial starts about 30 seconds into the video, and Gallagher comes on screen about 20 seconds later shimmying and singing "Stop in the Name of Love."
Gallagher has not been criminally charged in the Parx incident but police Internal Affairs was investigating - though Gallagher's singing voice could be considered a crime.
Pennsylvania leads the world in how many juveniles it sends to jail for life. Here's why.
Do juvenile lifers deserve a second chance? Even if they killed someone in a monstrously cruel way?
Gifted Villanova student dies after a thug fleeing police in a stolen Land Rover smashes into his car in Haverford.
With an eye towards improving the Police Department's relationship with residents, a host of commanders will hold community meetings across the city tomorrow night.
Members of the Internal Affairs Bureau, Police Advisory Commission and several other groups with take questions and keep track of concerns that are voiced by neighbors. A summary of those concerns will be submitted to Mayor Nutter.
"We require assistance of everyone in addressing the issues of crime and disorder in our neighborhoods," Police Commissioner Charles H. Ramsey said in a news release. "We will hold our police officers to a high standard of conduct and we need citizens to be proactive in helping officers do their jobs."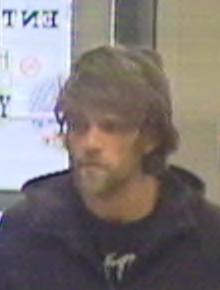 No, Jayson, say it ain't so ...
Whoops! At first glance, the bearded, shaggy-haired thief who robbed a Center City Citizens Bank earlier today seemed to have a healthy resemblance to the Phillies shaggy-haired rightfielder, Jayson Werth. (Werth was in Washington, for the record.)
The FBI said the robber, a 30-something white guy who wore a brown hooded sweatshirt, entered the Citizens Bank on Walnut Street near 8th at 3:42 p.m. and handed a threatening note to a teller. He fled the area on foot with an undisclosed amount of cash.
The Pew Charitable Trusts today released an exhaustive study that puts a different type of price tag on incarceration.
With an estimated 2.3 million Americans behind bars, the folks at Pew tried to determine how serving time impacts the ability of future ex-cons to earn a living. The numbers are sobering, but not entirely surprising: Pew says men whose resumes list jail or prison under "Recent work experience" can expect to earn 40 percent less anually than those who haven't been locked up. By age 48, the average male ex-con will earn $179,000 less than his law-abiding counterparts, the study claims.
The study is packed with other interesting income-related figures, but it also includes a stat that is utterly jaw-dropping: 2.7 million children in this country have parents behind bars. Break that figure down, Pew says, and you find that 1 in every 28 children have a mom or dad who is doing time. Twenty-five years ago, 1 in every 125 children had a parent that was incarcerated. What the hell happened?
Here's a quick a glimpse of a story that we'll undoubtedly be hearing more about tomorrow:
A Crescentville woman was left bound and seminude in Fairmount Park today, a day after she was kidnapped by at least two men and raped, police said.
The 28-year-old woman told detectives that she was abducted Monday night near Lawndale Avenue and Comly Street in the Northeast, an investigator said.
It was unclear exactly how the abduction unfolded, or what type of car was used to abduct her.
The investigator said the woman believed that at least two men were involved and that they had taken her to a house — she didn't know where — where they raped her.
Her horrifying ordeal ended about 4 p.m. today, when the kidnappers dropped her off at Belmont Mansion Drive near Chamounix Drive. An hour later, a passer-by spotted her and called police.
The woman was initially taken to Thomas Jefferson University Hospital, where she was treated for undisclosed injuries.
Her condition wasn't released, but an investigator said tonight that she was "doing OK"
No description of the suspects was released.

Two boys on a bicycle who were struck by a hit-and-run driver Sunday night in Frankford were listed in stable condition Monday, according to police. Meanwhile, a reward has been offered for the arrest of that hit-and-run driver as well as one who killed a 2-year-old boy Saturday night in South Philadelphia.
Around 7:30 p.m. Sunday on Herbert Street near Large, two boys, 11 and 13, were riding on the same bicycle when they were hit by the driver of a black Dodge Charger who fled the scene, police said. Both boys were listed in stable condition at St. Christopher's Hospital for Children Monday, according to police.
Derrick Martinez, 2, was not so lucky. His life was taken by the driver of a silver Mercedes Benz at 8:30 p.m. Saturday as he and his mother crossed Washington Avenue near 6th Street. His mother survived crash.