Archive: July, 2011
Police are investigating a shooting in the city's Harrowgate section that left a 25-year-old man with two gunshot wounds to the shoulder just before 8 p.m.
At 7:57 p.m., the victim was shot twice in the left shoulder on Emerald Street near East Tioga Street, police said. He was transported to Temple University Hospital by medics and listed in stable condition.
No arrests have been made, but police said the shooting was connected to an earlier domestic incident.
Delaware this morning put its first inmate to death since 2005.
Bobby Jackson died 12 minutes after midnight, with the two grown children of victim Elizabeth Girardi watching. Jackson was convicted of hacking the 47-year-old woman to death with an ax when she interrupted his burglary of her Hockessin home in 1992. Jackson's attorneys in recent weeks had filed a flurry of paperwork to try to stall or stop the execution, claiming his accomplice Anthony Lachette wielded the ax.
In his last words this morning, he continued to profess his innocence. "Tony's laughing his ass off right now because you're about to watch an innocent man die. This isn't justice," he said
Police are searching for a man who shot a 16-year-old boy in North Philadelphia and fled the scene on a bicycle Thursday evening.
The teen was walking on Diamond Street near 25th at about 5:20 p.m. when a man rode by on a blue bicycle with a brown seat and fired at least three shots at him, police Chief Inspector Scott Small said.
The boy was wounded twice in his right leg and thigh, and was taken by medics to Hahnemann University Hospital where is listed in stable condition, police said.
A man is in critical condition after being shot on Summer Street near 55th in West Philadelphia Wednesday night.
The 19-year-old man was sitting inside a car at about 10:45 p.m. when an unidentified man began shooting at him, Lt. John Walker of the Southwest Detective Division said.
The victim was wounded in his leg and finger, and was taken to the Hospital of the University of Pennsylvania.
A man was arrested in Hunting Park shortly after 10 p.m. after shining a laser pointer at the Philadelphia Police Department's helicopter, requiring the pilot to seek medical attention for pain in his eyes, police said.
Capt. Frank Vanore of the 25th District said the officers in the chopper, who were out on routine patrol at the time, notified his district that someone was shining a laser into the chopper. Officers located the suspect on Sixth Street near Lycoming and arrested him, Vanore said.
The unidentified suspect was transported to East Detectives, where Vanore said he will likely be charged in the incident.
THIS POST HAS BEEN UPDATED
Police are searching for suspects in connection with a shooting that left a 24-year-old man hospitalized Wednesday night.
Shots rang out at about 7:30 p.m. on Westminster Avenue near 51st Street in the Mill Creek section of West Philadelphia, police said.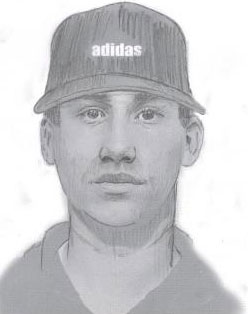 Philadelphia Police released a composite sketch of an assailant who attacked and sexually assaulted a woman near 13th and Dickinson streets in South Philadelphia on July 18.
The man also may be responsible for a second attack the same week.
The suspect is described as a 25- to 30-year-old Hispanic male, 5-feet-9 with a dark complexion and medium build. He is clean-shaven and at the time of the attack was wearing all black clothes, sneakers and a black Adidas cap with white lettering. Police said he appeared to be a laborer or construction worker. He was last seen fleeing the scene westbound on Annin Street, according to police.
A homeless man is in stable condition after being stabbed in Northern Liberties Tuesday night, police said.
The 49-year-old man was stabbed in the abdomen on Spring Garden Street near Delaware Avenue about 10 p.m. He was taken to Hahnemann University Hospital.
The victim had argued with another man, who police could only describe as Hispanic.
Officials early Wednesday morning were unsure of what the suspect and victim argued over that led to the stabbing.