Archive: June, 2012
A woman robbed a Center City bank on Friday afternoon and police and the FBI are asking for the public's help to find her.
The robbery took place at the Wells Fargo branch at 20th and Market streets. The woman presneted a threatening demand note to a teller and fled with an undisclosed amount of cash.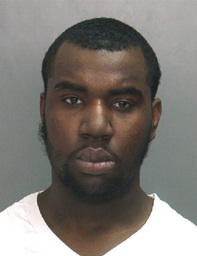 GameStop and the Citizens Crime Commission are offering a $1,000 reward for information leading to the arrest of a man police say held up two Philadelphia GameStop stores earlier this week.
In the first incident, just before noon Sunday, cops say the suspect, Maurice Connelly, 20, went into the GameStop on Chew Avenue near Wister Street in East Germantown armed with a gun and demanded money from the safe and cash registers. He then handed an employee a backpack and had the employee fill it with an unknown amount of cash, an Xbox game system, employees' cell phones and keys to the store, police said, and left the store and fled on foot.
The next day, police say Connelly struck again when he went into the GameStop on Broad Street near Glenwood Avenue in North Philadelphia and held it up around 11:30 a.m. In that incident, police say he duct-taped employees and put them in the rear of the store while he took an unknown amount of cash, a PlayStation 3 game system and video games.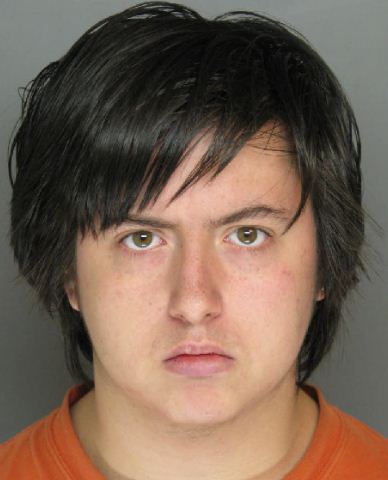 Jerks who park in fire zones and no-parking zones surely deserve the stinkeye.
But Jason Knapp apparently couldn't just be passive-aggressive like the rest of us. Instead, police say, the 18-year-old Bristol man took a knife to the illegal parkers of Bucks County, slashing the tires of 22 cars in Bensalem in a four-day slashing spree earlier this week. Most of the vandalized cars had parked illegally, Bensalem police said.
Knapp was charged with felony criminal mischief and related offenses, He was arraigned today before District Judge Leonard Brown, who set bail at $50,000 and sent him to the Bucks County Prison.
Around the same time that two people, including a pregnant woman, were wounded in a shooting in North Philadelphia Wednesday night, there more people were shot in an unrelated incident in Southwest Philadelphia, according to cops.
Three men suffered non-life-threatening injuries when they were shot at 60th and Reinhard streets shortly before 9 p.m., police said. A 27-year-old man was hit in the left arm and taken to the Hospital of the University of Pennsylvania in a private vehicle, a 31-year-old man was hit twice in the right leg and also taken to HUP by a passing motorist and a 20-year-old man was hit in the right foot and taken to HUP in a private vehicle. All were in stable condition around 10 p.m.
Police were looking for two men who fled the scene in a gold Jeep or SUV following the shooting and were at the scene investigating around 10 p.m. It was unclear what sparked the gunfire.
This post has been updated.
A pregnant woman was wounded in North Philadelphia Wednesday night during a shooting that police say may have been retaliation for a shooting earlier this month in the same neighborhood.
Cops responded to Bucknell Street near Montgomery Avenue shortly after 8:30 p.m. and found a 26-year-old woman who is seven months pregnant bleeding heavily from a gunshot wound to her upper right thigh, Chief Inspector Scott Small said. Police rushed her to Temple University Hospital, where she was listed in guarded condition. Investigators said she appears to have been an innocent bystander.
Like a starving child in a Third-World country.
That's how doctors described a 6-year-old Bridgeport, Montgomery County, boy, who was admitted to Children's Hospital of Philadelphia in March as a "near-death fatality" due to severe malnutrition. He weighed just 29.5 pounds.
Now, the boy's parents, Victor and Olaifa Ramos, 48 and 37 respectively, stand accused of starving their son. They were arrested June 20 on charges of aggravated assault, criminal conspiracy, endangering the welfare of children and and related offenses. They're free on bail and scheduled to appear in Montgomery County Court Thursday to be formally charged.
A Kensington man whose body was found burning on a secluded Northeast Philly street early Tuesday died of blunt-force trauma to the head, the Medical Examiner's Office has ruled.
Angel Marrero-Padilla, 21, of Boudinot Street near Cambria, was found burning and tied with an electrical cord to a metal floor jack on Newtown Avenue between Adams and Godfrey just before 1 a.m. Tuesday, police spokeswoman Officer Jillian Russell said. The ME's office ruled the death a homicide.
Firefighters made the gruesome discovery when they responded to a rubbish fire there. Small bags of trash and other detritus dumped along the road were on fire along with Marrero-Padilla's body. His ankles were tightly bound with electrical cords, and more cords were loosely wrapped around his neck and wrists, tying him to the base of a metal floor jack — usually used to raise cars — that weighed about 50 pounds.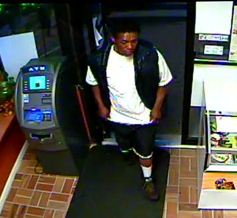 Police are seeking the public's help to identify the larcenous loser who attacked a man in North Philly last month, beating him viciously before fleeing with the victim's cash, cell phone and wallet.
The assault happened at 8:35pm on May 11 on Germantown Avenue near Allegheny, police said. After punching and kicking his prey repeatedly, the robber fled on foot east on Roy Street. He is described as a heavyset black, 5-feet-10, 280 pounds, wearing a white shirt, black leather vest and white-trimmed black shorts.
Tipsters can call 9-1-1 or (215) 686-TIPS (8477).