Archive: June, 2009
A triple shooting left one man dead in Northeast Philadelphia earlier today.
Police spokeswoman Officer Jillian Russell said gunfire rang out inside the Irish Kitchen, a bar on Pratt Street near Oakland, at about 1:30 a.m.
Dallas Custalow, 25, of Anchor Street near Saul, was wounded once in the back. He died a short while later at Temple University Hospital, Russell said.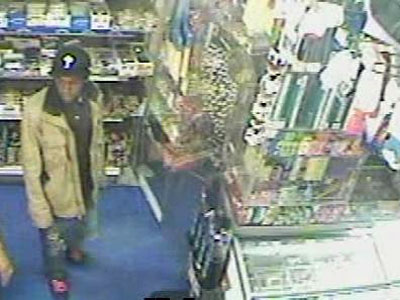 A 17-year-old wanted for robbing and shooting a West Philadelphia bodega employee last month was captured by police in Bristol earlier today.
Tipsters told cops that Isiah Baldwin, of 58th Street near Catharine, was hiding out in Bucks County, said Lt. John Walker of Southwest Detectives.
On May 12, Baldwin walked into the Venture Papi Grocery Store, at 58th Street and Washington Avenue, and asked a 35-year-old employee to show him where the laundry detergent was kept, Walker said.
Four people have been hospitalized after a motorist crashed into a taxi, causing it to jump a curb and strike two pedestrians in Center City tonight, police said.
The collision occurred about 10 p.m. in front of the Kimmel Center on Broad Street near Spruce, when the driver of a red Nissan, driving southbound, tried to merge in the right lane, slamming into a Victory cab, police said.
The driver of the cab then swerved, jumped the curb and struck two people, one of whom was riding a bicycle, police said.
A pair of 16th District patrol cops wounded an armed man in West Philadelphia earlier tonight.
Police spokesman Lt. Frank Vanore said the officers responded to a report of gunshots and a person with a gun on Otter Street near 42nd at about 7:45 p.m. Neighbors directed the cops to a man standing in the doorway of a rowhouse.
The cops asked the man to show his hands. Vanore said the man "produced a revolver" and both officers opened fire. The man, whose name and age have not yet been released, was wounded and taken into custody, he said. Police recovered the revolver. The wounded man was taken to the Hospital of the University of Pennsylvania in critical condition.
Police have identified two men wanted in connection with a triple shooting that left one woman dead in Southwest Philadelphia yesterday.
Aaron Parker, 37, who also uses the alias Dan Cooper, allegedly opened fire on a crowd of people standing in front of a rowhouse at 53rd Street near Chester Avenue at about 4 p.m. Nyesha Whitney, 23, was killed, and two of her relatives were wounded.
Parker, of Belmar Terrace near 55th Street, is wanted on murder charges. Police are also searching for Jamir "June" Jackson, 37, who is wanted on a charge of solicitation to commit murder. Jackson lives on Litchfield Street near 55th.
There might not have been a happier man in the city on Father's Day than Howard Williams.
The 81-year-old went out to breakfast with his four daughters, then spent the rest of his day opening presents and laughing with his numerous grandchildren and great-grandchildren.
"The day was going so good," said his granddaughter, Kelly Williams. "He kept showing off a pair of shoes that one of his friends brought him from Mexico. He was so happy."
About 9 that night, Williams went to Broad and Olney to wait for a SEPTA bus. He wanted to visit a few more relatives in North Philly before drawing a perfect Father's Day to a close, his granddaughter said.
But police said a cruel twist of fate arrived a few minutes later in the form of a gold-colored Chevrolet sedan, which slammed into Williams when he stepped off a curb to see if his bus was nearby.
Relatives said the sedan dragged Williams for a block. The motorist sped off and left the beloved patriarch in a bloodied heap on the ground.
Williams, of 17th Street near 67th in West Oak Lane, is listed in critical condition at Albert Einstein Medical Center with numerous broken ribs and internal bleeding.
Kelly Williams said doctors had to remove her grandfather's spleen on Monday, and also reattached his right ear, which was torn off during the violent accident.
"It's not looking too good. He's on a breathing machine," she said.
"He's a happy person who gets along well with everybody. He doesn't deserve this."
Detectives from the police Accident Investigation Division seized a "vehicle of interest" earlier today that was found on Fisher Avenue near Broad Street.
The vehicle was still being processed tonight. An investigator said no arrest warrants have been issued.
Tipsters can contact AID at 215-685-3180.
Williams said her grandfather is an active, outgoing man who frequently takes buses to visit his family, which includes 21 grandchildren and 26 great-grandchildren. "He loves to dance. If there's a party, he's there," she said.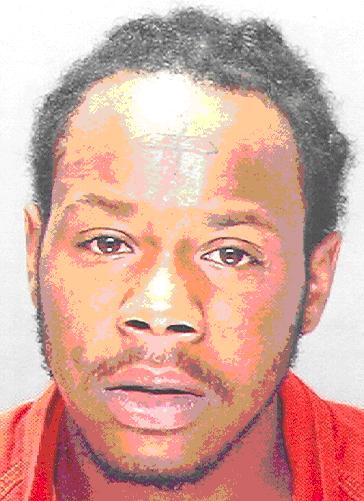 Police have charged a 21-year-old West Philadelphia man with robbing a bar and a liquor store at gunpoint earlier last week.
Timothy Scott, 21, of Ogden Street near 41st, was among three men who barged into the Caprice Villa Bar at 50th and Market streets on June 16, police said. One of the crooks toted an Uzi, while the other clutched a black handgun. The third man acted as a lookout. Cops said the three thieves made off with $310 in cash that night.
On June 17, Scott and another man robbed the Wine and Spirits Store on Lancaster Avenue near 46th at gunpoint, and made off with about $1,000 in cash, police said. Scott and his accomplice fled on a pair of bicycles.
The driver of a minivan that was involved in a horrific three-car crash in Southwest Philadelphia on Friday died shortly after 7 this morning at the Hospital of the University of Pennsylvania, police said.
Relatives said Bruce Hunter, 41, suffered an array of devastating injuries from the crash, including a crushed pelvis, broken arm, broken leg and collapsed lung. Hunter was married with five children, who ranged in age from 4 to 25.
The longtime West Philadelphia resident enjoyed coaching youth basketball teams, his family said. Hunter had planned on taking his kids to New York on Friday night for a weekend basketball tournament, but never made it home.