Archive: May, 2012
A 29-year-old man is on life support at the Albert Einstein Medical Center after being shot Grange Street near American in Olney Thursday night, police said.
Around 10:15 p.m., the unidentified man was at a house on American Street when he was shot once in his head and once in his back, police said.
Cops found the man lying on the porch, but some of his blood was found in the kitchen. It was unclear early Friday morning where the man was when he was shot. However, police were awaiting a search warrant to look for more evidence inside the house.
This post has been updated.
Just days before he would have finished his junior year of high school, a 17-year-old boy was violently gunned down in South Philadelphia's Southwark neighborhood Thursday night.
Police said they were looking into the possibility that the bullet that went through the boy's forehead, killing him instantly, had hit him by accident when a friend of his returned fire during a shootout that spanned more than a block of 5th Street.
A toddler was hospitalized in serious condition after falling two stories from a window in Tacony Thursday evening.
The child fell from a second floor window at a house on Marsden Street near Hellerman around 7 p.m. and landed on the concrete below, fire officials said. The toddler was taken to St. Christopher's Hospital for Children.
The child's mother was home when medics arrived, and police are investigating the incident.
A 28-year-old man is in stable condition after being shot in his left shoulder in the Brewerytown section of North Philadelphia Thursday evening, police said.
The victim may have been involved in a shootout on Hollywood Street near Jefferson at 5:37 p.m., said Chief Inspector Scott Small.
The man was wounded once and police took him to Temple University Hospital. Small said the victim was also being held as a prisoner Thursday evening.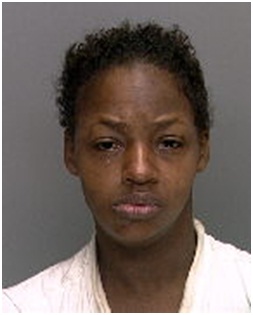 Police are looking to the public for help solving the murder of a woman who was found dead in a deserted, wooded area in East Germantown on Memorial Day.
Candace "Candy" Holmes, 27, had been strangled, police said, her body wrapped in bed sheets and left in brush on a desolate stretch of Rufe Street near Bringhurst for about 24 hours before a passerby spotted the body and alerted cops.
Holmes, who lived on 17th Street near 67th Avenue in West Oak Lane, frequented the area of Chelten Avenue and Beechwood Street, on the northern edge of the neighborhood where she was found dead, police said.
An electrician died yesterday morning at Temple University after he apparently got electrocuted while changing a light fixture inside Temple University's Maurice H. Kornberg School of Dentistry, police said.
Shawn McCool, 24, of Woodbury, N.J., died at 10:21 a.m. at Temple University Hospital after the 9:35 a.m. accident inside the school on Broad Street near Allegheny Avenue, police spokeswoman Officer Tanya Little said.
McCool had been working with employer JJ White in the second phase of renovations of the dental school's clinical space, a Temple spokeswoman said.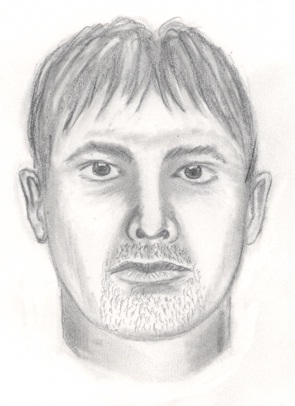 Police on Wednesday announced that a third victim has come forward in a series of attacks by a man who's been preying on women in Northeast Philadelphia since July 2010.
In all three cases, the man approached his victim on Torresdale Avenue in the area of Longshore Avenue in Tacony, offered her a ride, then drove her to Cresco Avenue off Rhawn Street and brutally assaulted her in Pennypack Park. In the two most recent attacks, police say the man also raped his victims. His first victim, in July 2010, was able to escape before she was raped.
Investigators said they believe the man may be a contractor who's done work in the area of the attacks and may also live there. See the details about the suspect and additional information provided by the third victim here.
This post has been updated
A 22-year-old man was shot dead in Strawberry Mansion, police said.
Shots rang out on Cumberland Street near Napa just before 4:30 p.m. and the man was wounded at least twice in his chest, said Chief Inspector Scott Small.