Archive: May, 2009
Police announced earlier today that a 53-year-old homeless man has been charged with trying to rape a Truebright Science Academy student in North Philadelphia.
On March 16, detectives said, Keith Williams followed the 15-year-old girl to the school, on Broad Street near McFerran, then pinned her against a wall and attempted to expose himself. A school dean chased him away.
Williams was arrested at a Southwest Philadelphia homeless shelter on May 19. He was charged with attempted rape, stalking, corrupting the morals of a minor and related offenses.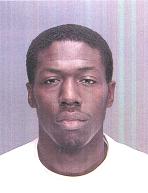 Daily News reporter Stephanie Farr has the latest on a hit-and-run case from earlier this month:
A North Philadelphia man has been charged with homicide by vehicle for a fatal hit and run earlier this month that killed the son of a prominent city jazz drummer.
At 1:30 a.m. today, police said Donta Johnson, 25, turned himself in at the roundhouse and claimed he was the driver of the minivan that struck Calvin Dominique Weston-Wilkerson around 2 a.m. May 7 at 9th Street and Roosevelt Boulevard.
Weston-Wilkerson, 18, was the son of city jazz drummer Calvin Weston, who has toured with such notables as Billy Martin of Medeski, Martin and Wood and played on movie soundtracks like "Get Shorty."
Weston's son was crossing 9th Street when a dark-colored mini van driving northbound on the boulevard struck him and failed to render aid or stop, according to police.
Weston-Wilkerson was taken to Temple University Hospital, where he was pronounced dead within 20 minutes.
The following day, police said they were called to Cottman Avenue near Crispin Street in Northeast Philadelphia, where a woman told them her 1994 green Dodge Caravan was taken without her permission. The van was recovered that day about six blocks away on Leon Street near Shelmire Avenue.
Police would not comment on Johnson's relationship to the owner of the vehicle, but he and the owner reside at the same address.
Along with the homicide by vehicle charge, Johnson has also been charged with accidents involving death, driving without a license and related crimes.
Honestly, I don't know where to begin with this one.
By now, I imagine most of you have learned that Feasterville's Bonnie Sweeten apparently meant to say, "We're going to take a plane to Orlando," instead of "We've been kidnapped by two black guys and we're in the trunk of their Cadillac."
Granted, we all make mistakes. But Sweeten -- who will face charges of identify theft and making false statements to police when she's returned to the authorities in Bucks County -- is accused of screwing up in epic fashion. For those just joining in at home, Sweeten, 38, called 9-1-1 shortly before 2 p.m. Monday and tearfully explained to the operator that she and her 9-year-old daughter, Julia, had been abducted by two black men in Upper Southampton.
The woman who made a 9-1-1 call yesterday was stricken with fear.
In a terrified voice, 38-year-old Bonnie Ann Sweeten told how she was grabbed by two men after a minor accident in Lower Southampton Township shortly before 2 p.m., shoved into the back of a Cadillac SUV and driven away.
She said that her 9-year-old daughter, Julia Rakoczy, who had been with her, remained in her vehicle, a GMC SUV. It was not at the scene when cops arrived.
An Amber alert was issued for the girl.
Lt. Frank Vanore, Philadelphia police spokesman, said that the woman told the 9-1-1 operator that she was driving her silver-colored 2005 GMC Denali SUV on Street Road near Southampton Road when it was rear-ended by the black Cadillac Escalade SUV.
She said that she got out of the vehicle and two men jumped out of the Cadillac, grabbed her and forced her into the rear of their vehicle.
"It seems like a very distressed call," Vanore said. "You could tell she was scared."
The woman gave her name and how to reach her husband, Richard Larry Sweeten, of Feasterville, but she said nothing about what her abductors might have said to her.
She described the men in the Cadillac only as being black.
Julia Rakoczy was described in the Amber alert as being 4-foot-1 with long brown hair, blue eyes and a dime-sized birthmark on her forehead.
Although the abduction occurred in Bucks County, Vanore said that the 9-1-1 call was traced to a tower that placed it near 12th and Walnut streets, in Center City.
The FBI joined the investigation later in the day.
"We're treating this as an abduction," said FBI spokesman J.J. Klaver, while acknowledging that there were "inconsistencies" in the woman's account.
The Denali's Pennsylvania license number is GYK8998.
Bonnie Sweeten is described as 5-foot-11, with blonde hair and blue eyes.
Last evening, the Sweeten home on Saxon Drive near Bristol Road, Feasterville, was the mecca for well-wishers, many of them visibly upset and teary-eyed. There was no one in the house, and visitors stood outside.
Kate Carr, who said that she is Bonnie's aunt, arrived with her teenage son.
"I'm still in shock," she said through her tears. "But she's a good mom. She loves her kids, and she is protecting Julia. I know she's protecting her."
Bonnie and her husband, known as Larry, also have an 8-month-old daughter, and Bonnie has another daughter, Paige, 15, by a previous relationship.
Also at the house was Ryan McFadden, 15, who works with Larry Sweeten in Sweeten's landscaping business, which he operates from his home.
McFadden said that he and his mother heard about the abduction on the news and he came racing to the house.
Five members of a City Council committee voted yesterday in favor of paying Motorola $34.5 million to upgrade its often-maligned emergency radio system. moving the controversial plan closer to a final vote.
Public Property Commissioner Joan Schlotterbeck testified during a hearing that the city's maintenance contract with Motorola for the current $62 million, 800-megahertz digital system will expire next June.
She said Motorola would agree to continue maintaining the old system only if the proposed upgrade — which could take up to two years to complete — is quickly approved by Council.
Darrell Clarke, the chairman of Council's Public Property and Public Works Committee, said he and four other members yesterday "felt comfortable enough" with the plan to back it. Two other committee members, Frank Rizzo and Donna Reed Miller, did not attend the hearing.
A final vote by the rest of City Council is expected in about two weeks, Clarke said.
Schlotterbeck said the upgraded system, which would be leased by the city for four years, would include 50 digitial repeaters to improve radio communications below grade and in high-rise buildings.
Firefighters, cops and city prisons will get 2,700 new radios in the upgrade, which would also reband the current system to avoid cell phone interference, she said.
The upgrade, which will be paid with money from the state's 911 Fund, has the backing of Police and Fire Department officials, as well as their respective unions.
Councilman Bill Green, who attended the hearing but does not sit on the Public Works Committee, wondered why the city didn't put the upgrade out to bid.
Green said he was told by committee members that putting out a Request for Proposal (RFP) would take too long, and rebuilding the system from scratch would be too expensive.
"Basically, Motorola is able to put a gun to our head because we didn't manage this process properly," he said.
An off-duty Philly cop captured a robber seconds after the man held up a Northeast Philadelphia animal hospital last Thursday. Police officials said Lt. Andrew Napoli was with his dog at the Radball Animal Hospital, on Bustleton Avenue near Tomlinson Road, at about 6:15 p.m. when he heard an employee yell, "Help, we are being robbed!"
Napoli, who's assigned to the Marine Unit, confronted the crook and knocked him to the ground. Other officers arrived and arrested David Minarczyk, 46. Police officials said Minarczyk, of Philmont Avenue in the Northeast, also robbed a CVS on Bustleton Avenue near Southampton Road three times -- on April 25, April 29 and May 20 -- and threatened employees with a razorblade. Minarczyk was charged with four counts of robbery, aggravated assault, possessing an instrument of crime and related offenses.
Neighbors came to the aid of a University of Pennsylvania archeology professor who was robbed at gunpoint earlier tonight, police sources said. The 52-year-old professor, whose name was not released, was approached by two thieves – ages 12 and 15 – near his car on Windsor Avenue near 47th Street at about 7:45 p.m. The older crook aimed a handgun at the professor, which is when several residents on Windsor Avenue came out of their houses and shouted at the young robbers, the sources said. The suspects ran off, but were apprehended minutes later by 18th District cops who responded to neighbors' 9-1-1 calls. They were charged with robbery and weapons offenses, sources said.
The above images were captured by a surveillance camera inside the Venture Papi Grocery Store at 58th Street and Washington Avenue on May 12. The gun-toting guy pictured asked a store employee to show him where the laundry detergent was kept. When the employee, a 35-year-old man, turned to head to the counter, the crook opened fire, wounding the employee in the back and arm.
The shooter fled with cash. The employee was taken to Hahnemann University Hospital in critical condition. Tipsters can call 215-686-3183.