Archive: April, 2009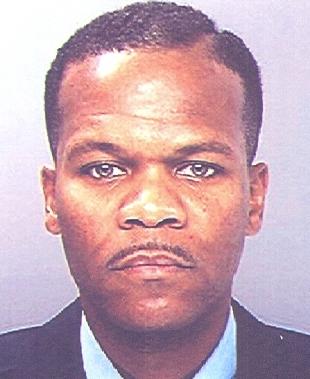 A veteran Philadelphia police officer was arrested last night after he allegedly beat his fiance with a handgun during a domestic dispute.
Police were called to Waterview Lane near Woodhaven Road in Northeast Philadelphia shortly after 10 p.m., when an argument between the cop, Talib Muhammad, and his 47-year-old fiancee turned violent, said police spokesman Lt. Frank Vanore.
Muhammad struck his fiancee in the face with a handgun repeatedly and then fled, Vanore said. The victim was treated at Frankford-Torresdale Hospital for a laceration over her left eye. Police eventually caught up with Muhammad, 44, on I-95 near Washington Avenue. He was carrying two handguns, although it was unclear if the weapons were police-issued.
On Wednesday, April 29, at the National Law Enforcement Officers Memorial in Washington DC, beginning at 1 p.m., Police Commissioner Charles Ramsey will lead a delegation of family members and loved ones of slain Philadelphia Police officers and others to witness the engraving of the names of Sgts. Stephen Liczbinski, Patrick McDonald and Timothy Simpson, and Officer Isabel Nazario, in to the panel of the nation's monument to fallen police officers. The Philadelphia Police Department endured more line-of-duty deaths in 2008 than any law enforcement agency in the nation. A nice touch by which to remember Philly's fallen officers.
While my esteemed partner, David Gambacorta, was off enjoying a much-needed reprieve, I was left to man the ship. But what a night he chose to take off! Four people were gunshot victims, one of whom died from his wounds.
Story below:
One person is dead and three people are wounded in four separate shootings in the city last night. A 20-year-old man, who was not identified, was shot dead on Bouvier Street near Elston, in West Oak Lane, about 9 p.m., police said.
The man was shot once in the chest and was transported to the Albert Einstein Medical Center where he was pronounced dead about 20 minutes later. No weapon was recovered and police reported no motive or arrests.
Another man is in stable condition at Jefferson Hospital after being shot in South Philadelphia at 7:30p.m. An unknown assailant opened fire on him at 8th Street and Snyder Avenue, police said. Police reported no motive or arrests in the shooting. Around the same time, another shooting was taking place at 9th and Wolf streets in South Philly, in which a man was critically wounded, police said.
David Ramos kept ambulance drivers and tow truck operators plenty busy in Kensington on Sunday.
Police said Ramos, 30, injured a dozen people — including a pregnant woman — and smashed into eight vehicles when he lost control of his car while driving at 80 mph. near C and Tioga streets at about 2:30 p.m.
By the time he finished bouncing around like a human pinball, Ramos' red Mitsubishi Eclipse was on its roof and four other cars were totaled, police said.
Ramos, of Thayer Street near G, was charged with aggravated assault, criminal mischief, simple assault, recklessly endangering another person and driving without a license, said Officer Jillian Russell, a police spokeswoman.
Russell said that Ramos was not intoxicated during his multiple crashes.
The pregnant woman was among 10 other drivers and passengers who were treated at area hospitals and released.
Two other women injured during the multiple crashes, however, did not fare as well.
One victim, whose name was not released, was listed in critical condition yesterday at Hahnemann University Hospital with a broken right femur and broken right ankle, Russell said.
The other victim, who also was not identified, was in critical condition at Temple University with a broken wrist, broken ankle and lacerated spleen.
Dafney, the other half of Philly Confidential, has the results from the latest installment of Operation Pressure Point, the new supercalifraglisticexpialidocious law enforcement campaign:
Nearly 100 people were arrested and charged with weapons, drugs and assault offenses after the second round of raids in Operation Pressure Point over the weekend.
Yesterday and Saturday, Philadelphia police and several federal agencies - collaborating in a seven-month law-enforcement initiative targeting crime in the city's 12 most violent districts - shuttered seven nuisance bars and netted over $50,000 worth of drugs during the raids.
Milton Boneta cheated death seven months ago when he was struck by a SEPTA bus in his wheelchair at 8th Street and Girard Avenue.
Fate revisited him in cruel fashion at the same intersection earlier today. This time, he was not as lucky.
Police said the Route 47 bus crushed Boneta, 61, as he crossed 8th Street in his motorized wheelchair at about 4:15 p.m.
Based on the reactions of witnesses and the grisly scene, there was no chance he could have survived this accident.
Zakia Gillyard, 26, was standing in front of the Citgo gas station on North 8th Street seconds before Boneta was killed.
"He was in the street, about two feet from the corner. We saw the bus, and we told him to get out the street," she said.
"I guess he thought he had enough time. The bus turned real fast and hit him. His chair was caught on the front of the bus, but then he went under," Gillyard said, while firefighters hosed off the blood-stained pavement.
Gina Doherty, 27, who was waiting for a trolly on Girard Avenue, said she started screaming when the accident unfolded like a scene from a horror film.
"I saw the man's body come out from under the back of the bus. I called 9-1-1 and ran over there," Doherty said.

"The operator told me to check for a pulse or to see if he was breathing," she said, adding that his body clearly was too badly mangled for any lifesaving efforts. Several Citgo employees came out and placed a blue blanket over Boneta's remains until police arrived.
Both women claimed the bus driver was speeding in attempt to beat the traffic light and motorists traveling east on Girard.
SEPTA spokeswoman Jerri Williams said the bus had just turned left onto 8th Street from the westbound lane of Girard Avenue when Boneta was hit.
The bus finally skidded to a stop in front of a building about a half-block down 8th Street.
Detectives from the police Accident Investigation Division said the driver told them he didn't see Boneta.
A source confirmed that Boneta was struck at the same intersection by the Route 47 bus on Sept. 10. Boneta suffered a fractured foot in that accident, according to reports at the time.
As the evening wore on, news of Boneta's horrific death spread through the neighborhood.
Patricia McBride, a friend, arrived at the intersection in disbelief. "Not Milton!" she cried, as Doherty and other witnesses tried to explain the tragedy.
"He was up and down here [Girard Avenue] all the time. Nobody bothered him," she said. "It's the second time a bus hit him! He was just trying to live his life like everybody else."
McBride said Boneta lived in an apartment on Franklin Street near Poplar. A stroke confined him to a wheelchair years ago.
"He had a daughter and a granddaughter. He was a nice man," she said. "How could this happen?"
A cold-blooded gunman was on the run and a cop lay dying when Highway Patrol Officer Richard Bowes arrived in North Philly on Sept. 23.
In the chaotic minutes that followed, Bowes fatally shot convicted felon Daniel Giddings, but only after Giddings had fired a bullet that shattered Bowes' pelvis.
Highway Patrol Sgt. Patrick McDonald died that same fall afternoon, after Giddings had riddled him with bullets during a foot chase, police said.
Bowes' performance while under fire is considered legendary in the Police Department.
Now he's in the running for an unexpected honor.
The 37-year-old is among eight cops from across the country who are finalists for "America's Most Wanted" All-Star contest, police said today.
The contest recognizes police, firefighters, EMTs and other first-responders who are dedicated to protecting the public.
Voters will select the winner, who will receive a $10,000 check from AMW host John Walsh at the Nascar Sprint Cup Series all-star race in Charlotte, N.C., on May 16.
Highway Patrol Capt. Michael Cochrane said Bowes is "considered a legend in this unit because of the actions he took" in September.
"He's a great cop who is very well-liked and admired by his peers," Cochrane said.
Bowes has thus far been unable to return to active duty since he was wounded.
Earlier this week, doctors removed the bullet that shattered his pelvis, Cochrane noted.
AMW officials said the public can vote for Bowes once a day between now and May 4 by visiting www.amw.com.
As of April 23, Sprint customers can vote for Bowes by texting "4" to 4AMW*.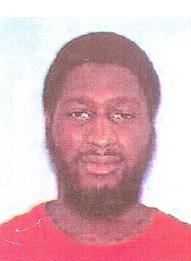 Brian Stephens, who was one of the city's 10 Most Wanted criminals for the past two years, was captured by U.S. Marshals on Tuesday.
Police officials said the marshals found Stephens, 34, at a video machine inside a bar at 15th Street and Hunting Park Avenue at about 10:30 p.m. He was arrested and charged with murder and related offenses.
Police said Stephens gunned down Muhammad Jabbar in North Philadelphia on April 1, 2007, over a dispute involving one of Stephens' friends.