Archive: February, 2009
Earlier today, Police Commissioner Charles H. Ramsey honored Kal and Lucille Rudman at Police Headquarters for making another contribution to a college scholarship program that benefits Philadelphia police officers.
The Rudmans donated $10,000 to the program, which will cover tuition grants for more than 20 cops who will take three-credit justice, sociology or physics courses at Community College of Philadelphia in the fall. Since 2002, the Rudmans have donated more than $82,000 to the scholarship program, which has helped some 238 cops take courses at Community College.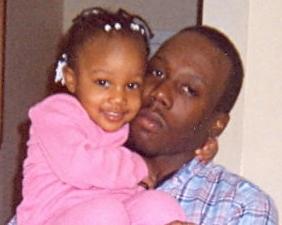 An Amber Alert was issued last night after a custody dispute ended in gunfire in West Philadelphia and the triggerman fled with his 3-year-old daughter, police said.
Adam Johnson, 24, apparently got into a heated argument with the mother of his daughter, Amber Johnson, on Osage Avenue near 59th Street at about 7:30 p.m., said Lt. John Walker of Southwest Detectives.
Johnson fired several shots during the argument, one of which grazed the face of little Amber's 6-month-old sister, who was inside her mother's house. The baby was treated at Children's Hospital of Philadelphia.
At about 11 p.m., police found little Amber alive and well in the Lansdowne, Pa., home of Johnson's girlfriend, Walker said. Johnson fled his girlfriend's home after he saw a TV news report about the shooting. Johnson, of Belmont Avenue near Westminster, is wanted on charges that include aggravated assault, recklessly endangering the welfare of another person and weapons violations. Anyone with information can contact police at 215-686-3183.

Another street corner, another cop under fire. Less than a week after slain Police Officer John Pawlowski was laid to rest, a shoot-out erupted between police and a man yesterday in North Philadelphia, leaving the man dead and a detective hospitalized with a leg wound. The violence unfolded the same day that Rasheed Scruggs — the career criminal accused of gunning down Pawlowski on Feb. 13 in Logan — was transferred from Albert Einstein Medical Center to the Curran-Fromhold Correctional Facility. Scruggs had been hospitalized since officers shot him after he had fatally wounded Pawlowski. Police shackled Scruggs, 33, with Pawlowski's handcuffs, and officers from the 35th District — where Pawlowski worked — escorted him to jail. Then, about noon yesterday, funeral-weary police again heard the dreaded call on their radios: Officer down. On Indiana Avenue near Warnock Street, Detective Albert Ford, a sergeant on the Violent Crimes Task Force, and his partner went to the house of Kevin Robinson, 25, to serve an arrest warrant, said Lt. Frank Vanore, a police spokesman.
Robinson was armed when he opened the door, and he and Ford struggled. Robinson broke away and ran out the door, turning as he ran to fire a Kel-Tec .380-caliber semiautomatic pistol at the officers, said Deputy Commissioner Richard Ross. Robinson fired at least three shots, striking Ford, 42, a 20-year veteran, in the upper left leg, Ross said.
The officers returned fire, striking Robinson several times, killing him, Vanore said. Robinson — who had been arrested eight times for robbery, aggravated assault and related offenses — had been wanted on a warrant for the shooting last year of his ex-girlfriend's uncle, Ross said. Authorities tracked down Robinson after he responded to a police sting in which detectives in December sent a letter to fugitives asking them to call in to claim money purportedly owed to them, said police sources. Yesterday afternoon at Indiana Avenue and 11th Street, about a half block from the shooting scene, family members of Robinson consoled one another as word spread of his death.

His body, covered with a white sheet, lay on the sidewalk in front of a two-story, red-brick rowhouse. Roxanne Neal, who said she is Robinson's aunt, described him to reporters while walking to her car. "He's a beautiful boy," she said. "He deals with everybody in the community. He's a beautiful, young, beautiful boy." Police recovered the weapon they said had been used to shoot Ford. Mayor Nutter and police brass, including Commissioner Charles Ramsey and Deputy Commissioner Richard Ross, visited Ford at Temple University Hospital. He was surrounded by his wife and children — 10-year-old twins, a 16-year-old and a 21-year-old, Ross said.
Students from the Philadelphia Academy Charter School made a $3,000 donation earlier today to the Fraternal Order of Police's Survivors Fund, said FOP vice president John McGrody. The money was raised by students who wanted to take part in a planned dress-down day at the school, located on Roosevelt Boulevard near Haldeman Avenue in Northeast Philadelphia. McGrody said the fund, which helps to meet the needs of families of fallen Philadelphia police officers, has been stretched thin by the rash of cop murders during the past three years.
A familiar call went out over police scanners earlier today: Officer down.
Detective Albert Ford Jr. was shot while serving an arrest warrant in North Philadelphia, less than a week after Officer John Pawlowski was laid to rest. Luckily for Ford and a Police Department still reeling from the murders of Pawlowski and six other cops in the past three years, his injuries weren't fatal.
Ford, a 20-year veteran assigned to the Major Crimes Unit, and another cop went to a house near Germantown and Indiana Avenues looking for Kevin Robinson, who was wanted for a prior shooting, police said.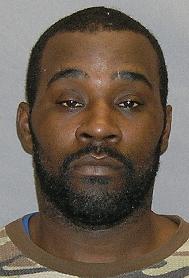 Members of the FBI Violent Crimes Task Force and Philadelphia Police Department captured a suspected local bank robber in Bensalem on Tuesday. Charles Thompson, 37, was charged with robbing a Bank of America on Clarendon Avenue near Knights Road in Northeast Philadelphia on Feb. 5, said FBI spokesman J.J. Klaver.
Thompson was identified with the help of Daily News readers, who recognized him from surveillance images published in the paper, Klaver noted.
Kudos to the eagle-eyed DN readers!
A survey conducted by the Pew Charitable Trusts' Philadelphia Research Initiative found many residents are more worried about crime than the country's sinking economy.
Of the 1,600 residents who were included in the survey, 45 percent said crime or violence was their least favorite aspect of living in Philadelphia. Some 37 percent said they don't feel safe in their own neighborhoods, while 36 percent cited crime as the number one factor that could force them to move elsewhere. On the plus side, 55 percent of those surveyed said they were satisfied with the level of police protection provided by the city.
To view the rest of the survey, click here.

Narcotics cops on Tuesday arrested William Morgan, 85, who allegedly sold drugs out of Mr. B's Bar, on 6th Street near Moyamensing Avenue in South Philly. The officers set up surveillance of the bar after a murder occurred outside the watering hole on Feb. 21. Narcotics Capt. Debra Frazier said investigators observed Morgan, a bartender, sell drugs to a confidential informant.
Police found 12 grams of heroin, 1 gram of crack, two poker machines and a 12-gauge shotgun inside the bar. Morgan (pictured, with awesome hair) was charged with possession with intent to deliver and related offenses.