Archive: December, 2011
This post has been updated
Police are investigating a shooting in the Mantua section of West Philadelphia that left two elderly men critically wounded Friday night.
The occupants of two cars driving on 41st Street near Parrish were shooting at each other around 8:40 p.m. and the victims were caught in the crossfire, said Lt. John Walker of the Southwest Detective Division.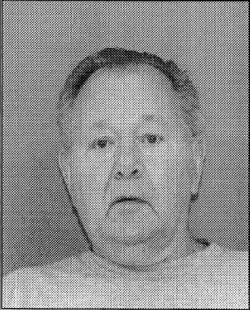 Police are searching for Tadeusz Bunjnowski, 75, who was reported missing Thursday evening after visiting a pharmacy in Port Richmond.
Bunjnowski went to a Rite Aid on Venango Street near Aramingo Avenue to pick up a prescription. He appeared confused when he left the store and never returned home, police said.
The man was wearing a black vest jacket with gray checkers on the shoulders and gray pants, police said. He driving a black 2004 Toyota Tacoma.
This post has been updated
Police are searching for a man who used a threatening demand note to rob a T.D. Bank branch in Northeast Philadelphia Thursday evening.
The man walked into the bank on Woodhaven Road near Knights Road around 5:50 p.m. and slid a teller a demand note, police said.
A 17-year-old boy is facing robbery charges, among others, after a tipster recognized him from surveillance footage of an armed robbery at a South Philadelphia grocery store on Tuesday afternoon.
The suspect, who police did not identify because he is a juvenile, walked into Qin's Grocery on Moyamensing Avenue near 11th Street brandishing a handgun around 4:45 p.m. on Dec. 27.
A clerk handed him $200 in cash, and he fled the scene on foot, police said.
Police are searching for suspects in connection with a string of armed robberies at Radio Shack stores in Chestnut Hill, Wynnefield Heights and Olney between Dec. 19 and Wednesday evening.
Around 9 p.m. on Dec. 19, two men walked into a store on City Avenue near Conshohocken State Road brandishing handguns, police said.
The men forced employees to the back of the store, tied them up and snatched various electronics before fleeing the scene on foot, police said.
Police are on the hunt for a group of robbers that may have struck twice within the last two days in Fairhill, police said.
On Tuesday at 5:30 p.m. a man was held-up at gun point by two men on West Cambria Street near N 8th, police said. After a brief tussle the men fled empty-handed in a white Ford van.
Then Wednesday at 5:51 p.m. just two blocks away on West Clearfield Street near Franklin two men were approached by two men in their 20s clutching a silver semi-automatic, demanding the men handover their valuables.
Two thieves stole nine guns and a man's wallet during an armed robbery in Feltonville Wednesday night, police said.
The victim told police that he was robbed after returning from a shooting range around 8:20 p.m.
Two men approached the victim after he parked his car at his home on 2nd Street near Roosevelt Boulevard. One was armed with a gun, and the other was brandishing a knife, said Officer Christine O'Brien, a police spokeswoman.
Police are investigating an attempted armed robbery in Frankford that left a 46-year-old man hospitalized in serious condition Wednesday night.
Chief Inspector Scott Small gave this account:
The victim was walking along Bridge Street near Horrocks when a man approached him with a gun.