Archive: December, 2009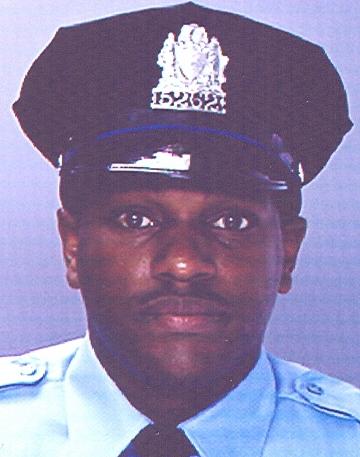 Two robbers shot and seriously wounded an off-duty Philadelphia police officer and killed the cop's friend in Hunting Park last night.
The violent encounter unfolded on Marshall Street near Cayuga, a narrow block that longtime residents said has been plagued with crime in recent months.
Authorities said that the off-duty cop, Martin Campbell, 23, was walking down the street with two friends about 7:15 p.m. when they were suddenly confronted by two men in hoodies.
The thugs announced their intentions to rob Campbell and his pals. One of the assailants — a thin 6-foot-tall black man in a white hooded sweatshirt, blue jeans and brown boots — then opened fire with a silver handgun, police said.
Campbell was wounded in the left leg, police spokesman Lt. Frank Vanore said.
He was rushed into surgery in critical condition at Temple University Hospital because the bullet apparently nicked an artery in his leg, Vanore said. He was later upgraded to serious condition.
Campbell's friend, who was identified by relatives as Rasheem Allen, was shot in the face. He died at the scene. The other friend apparently was not injured.
The shooter and his cohort — a 5-foot-6 black man with a goatee, who wore a blue jacket, gray hooded sweatshirt, blue jeans and a black skull cap — fled the scene on foot.
A few hours later, two men fitting the suspects' description were in custody after a pulse-pounding encounter with police at 11th and Venango streets, Vanore said.
One man was shot by police after he pulled a gun and was taken to Temple Hospital, Vanore said. The other man was arrested at the scene.
Campbell, an officer for two years who works in the 5th District in Roxborough, was carrying his police-issued service weapon but did not attempt to use it, Vanore said.
An hour after the shooting, residents had quietly lined their steps and porches to watch the police activity.
A handful of crime-scene investigators crouched next to cars, looking for evidence, while other cops had squeezed their cruisers down narrow neighborhood alleys, on the lookout for the suspects. A police helicopter had circled overhead while its searchlight danced across rooftops.
Relatives of both victims became emotional when they visited the crime scene.
"That's my cousin that just got killed! I mean, I'm hurting right now," said Yvonne Walden, as she peered from behind a strip of yellow police tape at Marshall Street, where Allen's body lay on the ground, covered by a brown blanket.
Walden said that Allen, who was in his early 20s and had a young son, grew up in that Hunting Park neighborhood and was "probably visiting some friends."
A man who identified himself as a relative of Campbell's paced nervously at the other end of Marshall Street near Wingohocking.
"People don't know too much of what happened tonight," he said. "I'm just happy he's OK, and godspeed his getting out [of the hospital]."
A cadre of city officials, including Police Commissioner Charles H. Ramsey and Mayor Nutter, gathered at Temple hospital last night to monitor the wounded cop's progress.
Nutter said that the shooting was "reminiscent" of other violent incidents that claimed the lives of seven police officers in the last three years.
Ramsey said that the shooting was "just one more example of the kind of violence that takes place all too often on our streets."
Back on Marshall Street, longtime resident Alfredo Toro bemoaned a recent spike in car break-ins and shootings in the neighborhood. His son, he noted, was a friend of Allen's.
"What a shame. He was a nice kid," Toro said, nodding toward the crime scene. "Bad way to end the year, huh?"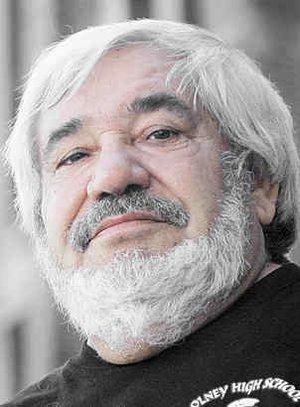 City Councilwomen Maria Quinones-Sanchez and Blondell Reynolds Brown are planning to hold hearings to determine whether hospital protocols were ignored at Aria Health's Frankford Campus on Saturday, when Joaquin Rivera died in the waiting area after complaining of pain in his arm and abdomen.
Quinones-Sanchez said she is going to discuss the controversial case with Aria-Health officials on Monday. The council hearings will be held in January, Reynolds Brown said.
Police said Rivera, 63, arrived at the hospital about 10:45 p.m. Saturday, explained his symptoms to a nurse and was told to take a seat. He lost consciousness in his seat, and was then preyed upon by three thugs who stole his watch. Police charged one man, Richard Alten, with the theft. A witness told a security guard about the theft and Rivera's unconscious state. Rivera, a married father of three and longtime counselor at Olney High School, was pronounced dead shortly after midnight Sunday.