Archive: December, 2008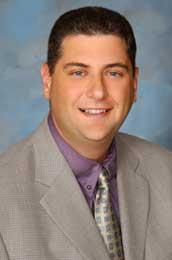 Absolute heart-breaker of a story tonight, guys. I've had an opportunity this year to write about some brave men and women who have survived war in one form or another. Well, this is a sobering reminder that not everyone gets to come home.
John Pryor called home every day.
It didn't matter if rockets were exploding in the sky above him, or if the streets of Iraq ran red with blood. He always took a few minutes to let his wife, Carmela Calvo, hear his reassuring voice.
Not everyone felt the holiday spirit apparently. A heartwrenching story of a woman who was allegedly killed by her boyfriend. As reported by Daily News staffer William Bender:
- As the early birds on Genesee Drive were preparing to open their Christmas presents yesterday morning, homicide investigators were setting up a crime scene at the end of the block, where police say Helen Wollaver received a deadly gift from her live-in boyfriend – a butcher knife in the stomach. "We believe he just snapped," Homicide Sgt. Bob Wilkins said of the 47-year-old man who was in custody last night but hadn't yet been charged. "There appeared to be a struggle inside."
Police responded at about 7:15 a.m. to the row home on the 3700 block of Genesee Drive, where Wollaver, 43, a Kensington native, had been stabbed once in the abdomen with a kitchen knife. She was pronounced dead at the scene. "All I know is that he stabbed her," said Wollaver's brother, Jim. "The scumbag should die." Wollaver didn't have a restraining order against her boyfriend and police haven't previously been called to the house, according to Wilkins, but Jim Wollaver said he had a violent streak.
Philadelphia Police has identified the suspect involved in the police shooting that occurred Wednesday, Dec. 17, 2008 on the 23rd Street near Cross, as 19-year-old Justin Kennedy, whose last known address is 1400 South 20th Street. No further information was given. Anyone with information is asked to contact police at (215) 686-TIPS (8477).
A newsstand owner was attacked on two separate occasions this week by an armed man who police have not been able to identify. On Sunday night, the business owner, who is also a retired Philadelphia Police Officer, was pulling into his driveway on Merganser Place near 74th Street when the suspect confronted him, wrestled him to the ground and demanded money. He fled with an undisclosed amount of cash, police said.
Four days later, the retired cop arrived home about 7 p.m. when the same man confronted him. A struggled ensued and the retired cop opened fire at his assailant. The man told police he may have struck the suspect. The owner was unharmed. The suspect was described as a black man in his early 20s, 5-feet-8 weighing 160 pounds and was seen wearing a black jacket and brown pants. The business owner was a 23-year veteran of the force and has run Artie's Newsstand in South Philly, since 1981.
Two people are in critical condition at local hospitals after two unrelated shootings last night, police said. An unidentified man was transported to the Albert Einstein Medical Center after being shot on 15th Street near Grange about 7:30p.m., police said. Police described a suspect as a 20-year-old black man, 5-feet-10 and weighing 175 pounds. Anyone with information, contact the 35th District at (215) 686-3350. In the other shooting, an unidentified man was taken to the Hospital of the University of Pennsylvania after he was shot at 57th Street near Delancey Street shortly before 10p.m. There's no word on suspects or motive.
While my esteemed colleague is recovering from an illness today I held down the fort. It was a busy night.
- Three more animals were found decapitated in the Greenmount
It's Monday and time to recap this weekend's mayhem. Among those arrested are a middle-aged woman whose husband was found dead from a stab wound. And a restaurant owner was gunned down near his shop by two unknown assailants. Daily News reporter Stephanie Farr reported. Read the entire story here.
A murder fugitive on the lam for over a year is now off the streets as a result of a joint by The FBI and the Philadelphia Police Department. Leroy Gray, 35, of North Philadelphia, was arrested today in connection to a Feb. 24 murder that occurred near the area of West Luray Street near North Fairhill in Hunting Park. Investigators in the FBI Violent Crime Task Force and Homicide Fugitive Sqaud arrested him without incident about 1:30p.m. on 23rd and West Venango streets.