Archive: November, 2011
A 45-year-old man is in critical condition after being shot in the back of his neck on 48th Street near Walnut in West Philadelphia, police said.
The man told cops that two large groups of people were arguing on the street about 7:40 p.m. when shots were fired and he was wounded by a stray bullet.
However, police said the man's story seems suspicious.
This post has been updated.
A 38-year-old man who is recovering from a gunshot wound to his left hand is now being investigated as a suspect in another shooting from Tuesday night, police said.
Earlier, the man told cops that he was shot during an attempted armed robbery near the East Germantown Recreation Center on Woodlawn Street around 5:45 p.m.
A shooting on Darien Street near Somerset in Fairhill Tuesday evening left one man dead and another hospitalized, police said.
Around 5:10 p.m., a 29-year-old man was shot several times in his torso and a second man — who is also 29 years old — was shot in his left arm and stomach.
The victim who was wounded in his torso was taken to Temple University Hospital by a private vehicle, and was pronounced dead at 5:26 p.m.
A 23-year-old man is in critical condition after being shot in his neck on Torresdale Avenue near Shelmire in Holmesburg Tuesday afternoon.
Chief Inspector Scott Small gave this account:
Around 4 p.m. the victim was approached by two men on the street when shots rang out.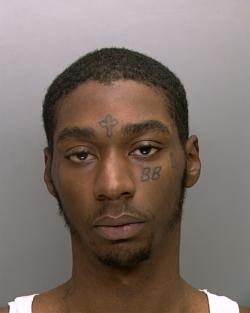 An anonymous phone tip led police to arresting Lavell Lewis, a 19-year-old man from West Oak Lane who allegedly robbed a pharmacy in the same neighborhood on Nov. 7.
Lewis and an armed accomplice walked into a pharmacy on Old York Road near 66th Avenue around 10:50 a.m. A surveillance camera inside the pharmacy captured footage of Lewis jumping over the counter holding a messenger bag and a handgun.
A clerk who was standing behind the counter put prescription medications into the bag while the second man, who has not yet been identified, stood at the door.
An armed robbery suspect is in critical condition after being shot with his own gun by the pizza delivery driver he tried robbing in East Germantown Monday night.
Police Chief Inspector Scott Small gave this account:
Around 8:15 p.m., a 33-year-old pizza delivery driver was taking an order to Price Street near McMahon and realized the house he was supposed to make the delivery to was abandoned.
Police are investigating a shooting in Queen Village that left an 18-year-old man hospitalized and four parked cars spotted with bulletholes Monday evening.
A hail of gunfire on 4th Street near Christian around 6:20 p.m. left the man wounded once in his right leg.
Police found 10 shell casings on 4th Street, and Chief Inspector Scott Small said cops found the victim around the corner on Christian Street when they arrived on the scene.
A 26-year-old man was shot in his right hip and buttocks in Kensington Monday evening and was hospitalized in stable condition, police said.
Around 5:10 p.m., the man was on Kensington Avenue near Tusculum Street when he was approached by another man on the street.
The man shot at the victim and ran from the scene. An initial call reported the incident as an armed robbery, however Chief Inspector Scott Small said the victim did not give police a description of the suspect and said he did not know why the man shot him.