Archive: November, 2009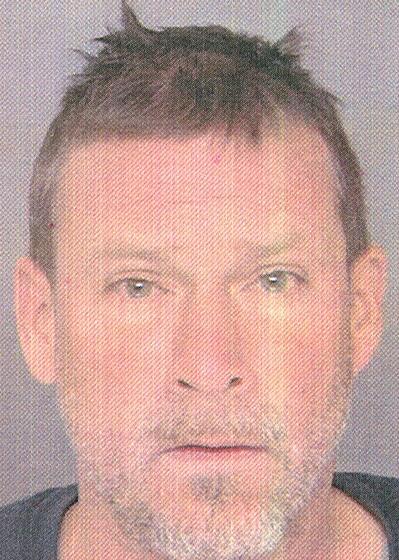 Day and night, Joaquin Rivera's family is haunted by two unbearable thoughts.
The first is of Rivera, a beloved Puerto Rican musician and high school counselor, dying in the waiting room of a Frankford hospital that he visited on Saturday, while suffering with pain in his arm and torso.
The second is of three cold-blooded vultures who, police said, preyed upon the 63-year-old father of three during his final moments, when they stole his old wristwatch.
"Oh, my God, I have so many mixed feeling about all of this," said Rivera's son, Joaquin Rivera Jr.
"He was the greatest man I ever knew. I don't know how something like this could happen to him."
According to police, Rivera walked into Aria Health's Frankford Campus, on Frankford Avenue near Harrison Street, about 10:45 p.m. Saturday.
He was alone, and apparently had walked from his nearby home on Duffield Street near Foulkrod, his son said.
Rivera complained of feeling pain in his left arm and abdomen, and was told to sit in the waiting area, said police spokesman Lt. Frank Vanore.
At some point during the next hour, Rivera, a longtime bilingual counselor at Olney High School, lost consciousness. He inadvertently became a target, Vanore said, to three other people in the waiting room — a black woman, a 30-something, 5-foot-8 black man in dark pants who limped, and a second man, who was later arrested at the hospital and identified as Richard Alten, 44.
Alten signed up to be seen by a doctor, while his two cohorts sat near Rivera. "At some point,[Alten]is observed taking the victim's watch and passing it to the other man," Vanore said.
When a witness ran to notify a security guard of the crime and Rivera's condition, the limping man and his female partner fled, Vanore said. Hospital personnel rushed to Rivera's aid, but it was too late.
He was pronounced dead shortly after midnight Sunday. Vanore said police have not yet learned of Rivera's cause of death.
The family said he was believed to have died of a heart attack.
An Aria Health official released a statement last night saying that the hospital could not comment on the circumstances because of the pending police investigation.
Vanore said surveillance footage of the other two suspects might be released later this week. Alten, who's last known address was in Florida, is being held on charges of theft and criminal conspiracy.
"The people who robbed my father, why would they do that to a man?" said Rivera Jr., his voice wrought with emotion.
Rivera Jr. noted his family also has numerous questions for Aria Health officials. "My father went there complaining about chest pains," he said. "They made him wait there for over an hour. That's ridiculous."
A 20-year-old man was riddled with seven bullets in Southwest Philadelphia earlier tonight, police said. The victim, whose name was not released, was approached by a group of four men near 61st Street and Buist Avenue about 5 p.m., said Lt. John Walker of Southwest Detectives.
It's unclear if words were exchanged, but one or more of the men soon opened fire, wounding the victim in the chest, legs and arms, Walker said. He was listed in critical but stable condition at the Hospital of the University of Pennsylvania. Walker said investigators had no descriptions of the assailants.
Meant to post this up earlier this morning. In today's Daily News, I detailed Police Commissioner Chuck Ramsey's plan to merge the 22nd and 23rd Districts in North Philadelphia by Jan. 3, 2010. Here's the skinny:
For much of Police Commissioner Charles H. Ramsey's two-year tenure, there have been rumblings about his desire to cut the number of police districts, or at least redraw their boundaries.
Turns out those rumors had more than a shred of truth to them. Come Jan. 3, the 22nd and 23rd districts in North Philadelphia will merge, Ramsey told the Daily News in a recent interview.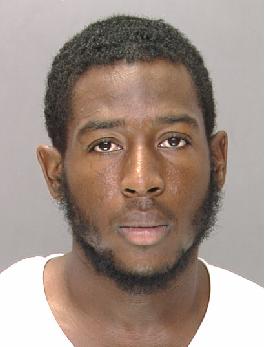 Maki Thomas, accused of a fatal shooting in 2001, has eluded authorities for eight years but inadvertently dimed himself out earlier today.
Thomas, 24, apparently used his given name when he visited a medical center in Haverford to have an old injury treated, said Special Agent J.J. Klaver, an FBI spokesman.
Staffers at the center became suspicious and called local law enforcement, who ran his name through a database.
Within moments, they realized Thomas was wanted for allegedly gunning down Quentin Armstrong at 52nd Street and Washington Avenue in West Philadelphia on March 29, 2001, Klaver said.
The fatal shooting had apparently been retaliation for a previous gang-related shooting that involved one of Thomas' relatives, Klaver added.
Members of the FBI's Violent Crimes Fugitive Task Force, which includes Philadelphia police, raced to Haverford, only to find that Thomas had already given them the slip.
Several media reports claimed investigators had engaged in a high-speed chase with Thomas, but "there was no chase," Klaver added.
"It is believed that the car he was seen in at the clinic, or at least a car matching the description of his, was seen getting onto the Blue Route," he said, "but the car was never located there."
Instead, a dark-colored vehicle that investigators believe Thomas used to flee was later found abandoned in West Oak Lane, said police spokesman Lt. Frank Vanore.
Thomas, who is 5-feet-7, 150 pounds, has tattoos on his left forearm. His last known addresses were on 64th Street near Haddington Lane and Cambridge Street near 41st, Klaver said.
He is considered armed and dangerous.
Anyone with information on Thomas' whereabouts can contact the FBI at 215-418- 4000, or Philadelphia police at 215-686-TIPS.
Pennsylvania SPCA workers had the unwelcome task today of sifting through the remains of five animals that apparently had been sacrificed, officials said.
A passerby found the beheaded animals -- a dog, cat and three chickens -- near a bike path on Bingham Street near Roosevelt Boulevard in Olney about 1 p.m., said George Bengal, the PSPCA's director of investigations.
"It appears to be ritualistic sacrifice," Bengal said.
What a difference a day makes.
On Tuesday, 8-year-old Kaitlyn Bradfield was in the intensive care unit at St. Christopher's Hospital for Children with a tube down her throat, while doctors tried to determine just how badly she had been injured by a hit-and-run driver earlier in the day.
Yesterday, Kaitlyn was up and chatting on the phone to her enormously relieved relatives.
"She called and talked to everybody. She asked her mommy to bring her dolly to the hospital," said Dorothea Ball, the girl's aunt.
"She seems upbeat," Ball added. "It's a world of difference, for sure."
Police said Kaitlyn and her twin sister, Eryca, were struck by a gray Lincoln Towncar at Colgate Street and Cheltenham Avenue about 3:30 p.m. Tuesday.
Eryca suffered bumps and bruises. Kaitlyn suffered a worse fate — the car actually rolled over her abdomen, leaving tire marks on her body. She was initially admitted to St. Christopher's in critical condition.
She has since been upgraded to good condition, and the worst of her injuries appear to be a broken ankle and broken arm, Ball said last night.
Meanwhile, the hunt for the motorist who mowed down the girls took an encouraging turn yesterday.
Police identified Shawn Timbers, 22, of Alcott Street near Frontenac in Northeast Philadelphia, as a "person of interest" in the case.
Timbers is believed to be a relative of the owner of the Lincoln, an investigator said.
Detectives found the car on Cheltenham Avenue near Summerdale Avenue a few hours after the accident. Their investigation was aided, in part, by a handful of residents who witnessed the accident, then chased after the car and jotted down the license plate number.
Ball said family members believe an angel was watching over Kaitlyn and Eryca, who were hit by the heartless motorist as they walked to a corner store.
Eryca, who was treated and released from St. Christopher's a few hours after the accident, has pined to be with her sister.
The two girls, Ball noted, are inseparable.
"Eryca told her mom she wants to be in the hospital, with Kaitlyn," she said. "They're very, very close."
Anyone with information on Timbers' whereabouts can contact police at 215-685-3180.
"Don't die on me!"
You can imagine a soldier yelling those desperate words to a wounded comrade on some gritty battlefield, half a world away.
Yesterday, they were uttered by 8-year-old Eryca Bradfield to her twin sister, Kaitlyn, moments after both girls were mowed down by a heartless hit-and-run driver in Crescentville, a relative of the youngsters said.
The adorable, inseparable sisters were on their way to a corner store on Cheltenham Avenue near Colgate Street about 3:30 p.m. when they were struck by a gray Lincoln Town Car that sped from the scene, police officials said.
Eryca, amazingly, suffered only bumps and bruises, said her aunt, Dorothea Ball. She was expected to be released from St. Christopher's Hospital for Children, where she was treated for minor injuries.
Kaitlyn was not as lucky.
Police said the Lincoln rolled over the little girl, leaving tire marks on her clothes and abdomen. She was listed in critical condition last night at St. Christopher's.
A number of local residents chased after the fleeing motorist and jotted down the Lincoln's license plate number.
An arrest in the case was expected to come soon, an investigator said last night. Police found a car that they believe might have been involved, at Cheltenham Avenue near Summerdale Avenue.
Police said they had talked with the owner of the car but it was unclear who had been driving it.
While Kaitlyn was being monitored by doctors in an intensive care unit, her relatives tried to come to grips with the truly horrific turn of events.
"She might have some internal injuries. She has a tube down her throat, and the doctors said her stomach is distended," said Ball.
"Everyone is devastated."
Earlier in the day, both girls enjoyed an off day from school while they played at Ball's house on Lawndale Avenue near Robbins Street.
Kaitlyn, the quieter of the two and a huge Hannah Montana fan, pranced around the house in a tiara, a leftover accessory from the princess costume she wore on Halloween, the aunt said.
When playtime was over, Ball said she dropped the girls off at their house on Cheltenham Avenue near Colgate Street.
Their mother, Mary Anne McIntyre, was home, as were the girls' brothers, Jaycob, 14, and Jayson, 10, Ball noted. Their father, Eric Bradfield, was not at home.
"My husband gave them both a dollar, so they were pretty excited," Ball said.
"I think they just decided to walk to the corner store near their house to buy something."
Ball said she and other relatives frequently warn the girls about being mindful of cars that sometimes speed down residential streets. As a safety precaution, the sisters learned to hold hands when they crossed the street.
Ball said the girls were probably arm-in-arm on their way to the store yesterday.
In an instant, everything changed, and the girls — second-graders at Benjamin Franklin Elementary School — became victims of a painfully violent crime.
"Eryca said to her sister, 'Don't die on me!' Those two, they're inseparable," Ball said.
"How do people sleep at night? How can you run over two little girls?"