Archive: October, 2011
A man was shot and critically wounded in Olney Monday night, and a call from an off duty University of Pennsylvania police officer led cops to the suspects.
Around 10 p.m. medics found an unconscious man in a car on Roosevelt Boulevard near C Street.
The man, who police said may have been in his late 30s, was shot at least once in his right side and was taken to Albert Einstein Medical Center. He was listed in critical condition as of 11 p.m.
This post has been updated.
A 20-year-old man was hospitalized in stable condition and will likely face criminal charges after accidentally shooting himself on a SEPTA train Monday evening in Frankford.
Around 6:30 p.m., the man was on a northbound Market-Frankford Line train on Frankford Avenue near Church Street when he accidentally shot himself in his right thigh, police said.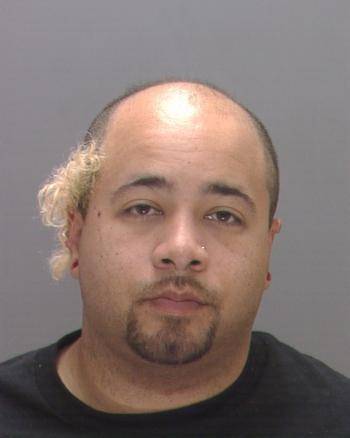 Philadelphia Police Monday released a mug shot of Hector Martinez, 29, who apparently didn't have time to squeeze a haircut in before cops nabbed him for allegedly robbing a Hyperion Bank branch on Girard Avenue near 2nd Street Oct. 12.
FBI spokesman Agent J.J. Klaver said last week that two eagle-eyed Daily News readers – who recognized the alleged bandit despite the fact that the surveillance still of him featured in the Oct. 20 "Catch Me if You Can" item did not show off his unique hairstyle – tipped off authorities to where he lived. He was arrested Thursday at his home on Torresdale Avenue near Unruh in Tacony.
During the course of the robbery, police said, Martinez presented the teller with a threatening demand note and fled with an undisclosed sum of cash. He faces charges of bank robbery and related offenses.
Police are searching for a man who they said shot a woman several times, critically wounding her, Monday afternoon in Tioga about two blocks from Temple University Hospital.
The 23-year-old victim was shot in both legs and the abdomen outside on Smedley Street near Ontario at 1:43 p.m., police said. Officers took her to Temple University Hospital, where she is listed in critical condition.
Police described the suspect as a black man in his 20s wearing a black leather jacket with a gray hooded sweatshirt. He was last seen headed northwest of the scene of the incident, toward 17th and Tioga streets. They were unsure what motivated the shooting.
A 14-year-old boy is in stable condition after being shot in his buttocks on Grays Avenue near 66th Street in the Elmwood section of Southwest Philadelphia.
The shooting happened Friday around 7:10 p.m., and fire officials said medics took the boy to the Children's Hospital of Philadelphia.
A description of the suspect was not immediately available, and no arrests were made.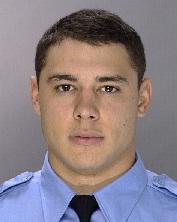 A Philadelphia Police officer was arrested on assault charges this week and is likely to be fired within the next 30 days, police said.
Anthony Alexander, 22, was arrested Thursday on assault charges stemming from an altercation on Feb. 11.
He and his girlfriend were on Edison Avenue near Station Road in Somerton when the two got into an argument and fight with three other women, police said.
A 29-year-old man died after being shot three times on Waterloo Street near Westmoreland in North Philadelphia Thursday night.
Police said the man was shot once in his buttocks and twice in his chest.
He was taken to Temple University Hospital in critical condition and was pronounced dead at 7:17 p.m.
Police are searching for a man who threatened to detonate a bomb unless a Walgreens clerk gave him drugs.
The armed robbery happened about 7:10 p.m. Tuesday at a Walgreens on Wilmington-West Chester Pike in Chadds Ford, Delaware County.
Police said the man slid the teller a note demanding drugs, and also said he had a gun.