Archive: January, 2011
A man was critically injured when he crashed into a parked vehicle in Olney on Tuesday morning, according to the Accident Investigation Division.
The unidentified man drove into a parked car on 5th Street near Olney Avenue about 1 a.m., authorities said.
He was taken to Albert Einstein Medical Center, where he is in critical condition.
Three thugs armed with bats robbed a 22-year-old man in Bustleton on Monday night, police said.
The victim was on his way home walking on Grant Avenue near Krewstown Road at 10:27 p.m. when he was approached by three men in their 20s, authorities said.
Police said one man walked toward the victim swinging two small bats while another told the man to give up his belongings or get killed.
The headaches just won't end for the Philadelphia Police Department.
Two police officers have been arrested in separate incidents, department officials announced in a news release.
Officer Nicholas Adelizzi was caught stealing a $25 bottle of CoQ10 from a nutrition store on Grant Avenue near Academy Road on Jan. 10, police said.
Fire investigators are trying to determine what sparked a house fire that killed a man in Summerdale this morning.
The blaze broke out sometime before 1:40 a.m. in a three-story twin on Roosevelt Boulevard near Langdon Street, said fire spokesman Chief Daniel Williams. Firefighters found heavy smoke pouring out of the second-floor but got the fire under control by 2:17 a.m., Williams said. The home had at least one hard-wired smoke alarm, but it did not activate, Williams said.
The victim remains unidentified.
An off-duty New Jersey correctional officer shot a 28-year-old man to death early this morning in Juniata Park, police said.
The victim, whose name wasn't released, was shot once in the chest and once in the abdomen at 2:30 a.m. on Luzerne Street near J, police said. He was pronounced dead at Temple University Hospital at 3:02 a.m.
The circumstances are unclear. Police are expected to release more details later today.
A 26-year-old woman found stabbed to death in her Manayunk condo Wednesday evening was a victim of homicide, the medical examiner said Thursday.
Officials initially believed that the stab wounds to her upper torso were self-inflicted, but the examiner's report showed otherwise, Homicide Sgt. Tim Cooney said Thursday.
The woman's body was discovered by her fiancé about 6:30 p.m. Wednesday inside their sixth-floor condo at Venice Lofts, on Flat Rock Road near Main Street, police said.
Two men fighting over a woman Thursday night in Olney were sent to the hospital in critical condition with stab wounds, police said.
The woman's former boyfriend, 27, and her current boyfriend, 25, stabbed each other during a fight about 8 p.m. on Mascher Street near Spencer. Both were taken to Albert Einstein Medical Center.
Police, who didn't release the victims' names, are still investigating the incident.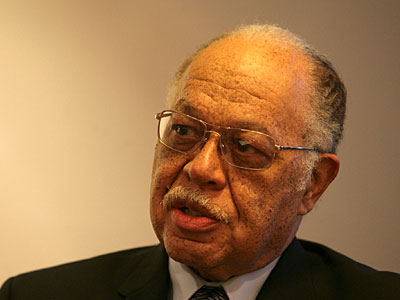 Stephanie Farr had a good read in Thursday's Daily News about Pennsylvania's unfortunate No. 2 ranking nationally for black homicide victims. Most of those victims (263) were killed in the city.
The story correctly reported that the Police Department's website listed 25 homicides so far for the year, the most by that date since 2007.
Police spokesman Lt. Ray Evers, however, noted Thursday that this year's number includes the recent determination of eight homicides that Dr. Kermit Gosnell is accused of committing.