Archive: January, 2010
In a move that will likely surprise no one, the family of the late Latino musician Joaquin Rivera is preparing to sue Aria Health System.
"We are now on the cusp of filing a civil lawsuit," Tom Kline, the family's attorney, said last night.
Rivera's family was emboldened by a report that was released Thursday by the state Department of Health detailing numerous staff policy violations that occurred on Nov. 28, the night Rivera had a fatal heart attack in the waiting room of Aria Health's Frankford campus.
Rivera, 63, sat dead for more than 40 minutes and was robbed by three vagrants before hospital personnel noticed.
The list of hospital errors that took place before, during and after his death was extensive, state investigators found.
While Rivera's friends and relatives had already assumed as much, having their suspicions confirmed in the stark report reopened old wounds.
"Reading about it this morning, it was emotional," Rivera's longtime friend Joe Garcia, president of the Pennsylvania chapter of the National Congress for Puerto Rican Rights, said yesterday.
"Joaquin's friends all over the country were in communication about it. We're in pain. We're still mourning."
Rivera, a father of three who worked for years as a guidance counselor at Olney High School, complained of pain on his left side when he entered the hospital, on Frankford Avenue near Harrison Street, at 10:45 p.m.
Surveillance footage showed that he stopped moving 11 minutes later. According to the state report, a triage nurse called his name at 11:03 p.m. and noticed that he was staring at a wall and not moving.
However, neither the nurse nor other hospital personnel checked to see if Rivera was in need of help, the report shows.
The triage nurse didn't set foot inside the waiting room between 10:45 p.m. and 11:47 p.m., the report shows, and staffers responded to Rivera only when another patient said that he had died.
Aria suspended a triage nurse and registrar who offered conflicting accounts of the night.
State investigators learned in subsequent interviews with the hospital staff that many were unaware of protocol that requires them to check on patients in the waiting area.
The state blamed Aria administrators for not properly informing the nursing staff of the hospital's policies.
City Councilwoman Maria Quinones-Sanchez, a close friend of Rivera's, said the state's findings left her disappointed with Aria administrators, whom she said had previously been "somewhat forthcoming" about what transpired.
"They were putting a lot of responsibility on the frontline staff without making sure they have proper training," she said.
Sanchez noted that City Council will hold a hearing on the case on Feb. 2. The focus will include a "broader discussion" about practices and policies in other city emergency departments, she said.
In an e-mailed statement, Aria Health officials noted that the hospital has increased security at Frankford by more than 30 percent.
The hospital has examined its emergency triage service and emphasized better communication between its registrars and triage nurses, the statement said.
"There's no good spin that Aria can put on the events that happened the night Joaquin Rivera died," Kline said. "We intend to hold Aria accountable."
A man was shot and critically wounded by Philadelphia police in Olney tonight after he aimed a gun at officers during a chase, authorities said.
The incident began about 7:30 p.m., when a 35th District officer stopped two men on Grange Avenue near Front Street.
The cop believed the men fit the description of two robbers who struck in the area on Tuesday, police said.
One of the men pulled out a handgun, prompting the officer to fire once, said police spokesman Lt. Frank Vanore.
The suspect was not wounded, and darted down nearby Hope Street, where he aimed his weapon at a sergeant and an officer who were called to the scene for backup, Vanore said.
All three cops then opened fire, Vanore said. The man, whose name was not released, was wounded twice in the neck and once in the ankle, and admitted to Albert Einstein Medical Center in critical condition.
The wounded man's cohort was taken into custody, Vanore said. None of the officers were injured.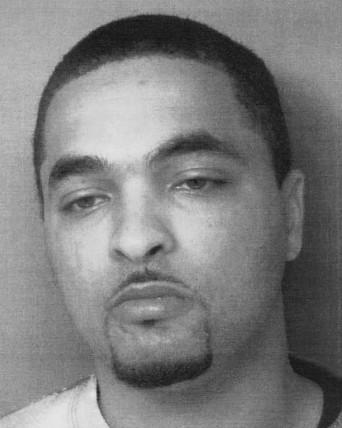 A tip from a Daily News reader led U.S. Marshals to the hideout of local fugitive Richard McLaughlin on Tuesday. Jim Burke, a spokesman for the Marshals' Philadelphia office, said investigators found McLaughlin, 35, cowering in a basement crawl space inside his home on Albanus Street near 4th.
McLaughlin was wanted for the alleged rape of an 18-year-old girl in Northeast Philadelphia last May. Burke said the tipster responded after seeing a photo of McLaughlin that appeared in the Jan. 4 issue of the People Paper.
Forget the big screens — the real action at the Bridge movie theater tonight was in the busy lobby, where an off-duty Harrisburg cop traded gunfire with a masked robber, police said.
The frightening tale began to unfold in University City shortly before 7 p.m., when about a dozen people were waiting in line to buy tickets for "Sherlock Holmes" and "The Book of Eli."
In marched the thief, a 5-foot-8 black man in a dark hooded sweatshirt, who hid the lower half of his face behind a mask, police said.
The crook pulled out a handgun and robbed Bridge employees who were manning the box office, said Philadelphia police Chief Inspector Scott Small.
Within seconds, an off-duty state Capitol policeman yelled out, "Freeze! Police!" a police source said.
The startled robber, who was about 10 feet from the cop, opened fire, wounding the officer once in the left shoulder.
Small said the officer returned fire, but it was unclear if he wounded the masked gunman, who fled on foot.
A 20-year-old bystander who had been waiting in line for tickets was also shot. Small said that man, whose name was not released, was wounded once in the left leg.
Small said both the 42-year-old cop and the bystander were listed in stable condition at the Hospital of the University of Pennsylvania.
About an hour after the shoot-out, Crime Scene Unit investigators examined blood stains outside the Bridge, on Walnut Street near 40th.
Small said lab tests would determine if the blood belonged to the masked robber.
All six of the Bridge's theatres were playing movies and packed with patrons when the shooting occurred, Small noted.
A handful of people who emerged from the theater afterward appeared dazed from the ordeal.
"There were a lot of bullets in the lobby," said Emma Kosowsky, who was inside the Bridge when shots rang out.
"It was surreal. I didn't realize what was happening."
Claire Coots said she was in a small media room adjacent to the lobby, watching previews with about eight others, "When all of a sudden I heard shouting. I looked out and saw the spark of the gun."
Coots said she dived under some nearby seats for protection.
"I always go there. Now I'll have to find another movie theater to go to," she said.
At the Whole Foods grocery store across the street from the Bridge, Katherine Martin sold boxes of Girl Scouts cookies on a small table. She said she was unfazed by the shooting, but noted that many University of Pennsylvania students "seemed really upset. Especially the ones who don't live in the city."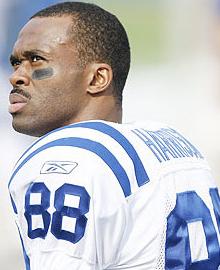 Just when you thought you'd never see the words "Marvin Harrison" and "shooting" in the same sentence again ...
The Inquirer linked earlier today to an exhaustive article in the new issue of GQ that retells the 2008 North Philly shooting that was linked to Harrison, the once-great Indianapolis Colts wide receiver.
As someone who covered that case extensively, I can't say there's much in the way of new information. The author of the GQ article, Jason Fagone, tells the story well, albeit mainly from the view of Robert Nixon, the second man who claimed he was wounded by Harrison in 2008.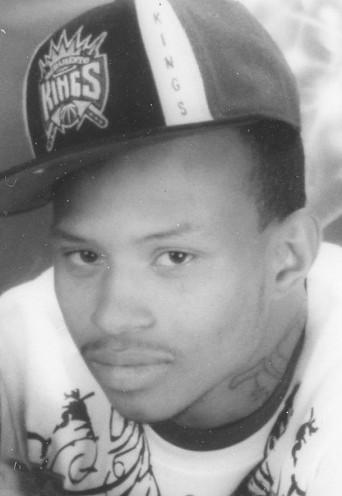 Tomorrow, she will go on the offensive in her quest for justice for her son, Lawrence Allen, who was unarmed when he was gunned down more than a year ago by an off-duty Philadelphia police sergeant.
Bowen, members of the Rev. Al Sharpton's National Action Network, and about 100 others will gather at 11 a.m. outside the 22nd District's headquarters, at 17th Street and Montgomery Avenue, to protest former District Attorney Lynne Abraham's decision not to file criminal charges against the cop, Chauncey Ellison.
Ellison used to work in the 22nd District. He's been on desk duty since he allegedly shot Allen in the back in West Oak Lane on Nov. 17, 2008, following a dispute.
Call it fate, luck or a happy coincidence, but Officer Harvey "Skip" Davis" has a habit of being in the right place at the right time.
After an unsuccessful pursuit of a speeding motorist in Logan earlier today, Davis was riding down Marshall Street near Louden at the exact moment a shrieking, partially dressed rape victim was chasing after her alleged attacker, police said.
Michael Saunders was just about fall-down drunk early yesterday when he climbed behind the wheel of his minivan and transformed a small parking lot into his own amusement park from hell, cops said.
Bleary-eyed and wobbly-legged after a night of drinking, Saunders smashed into three cars after he left Albert's Cafe in Northeast Philadelphia about 2 a.m., police said.
The real-life bumper car ride transformed into something far more sinister moments later when Saunders allegedly rammed his green Dodge Caravan into a 21-year-old woman outside the bar, said Capt. John McGinnis of Northeast Detectives.
Saunders, 39, fled the scene, but the maestro of mayhem was far from finished. He returned to the parking lot five minutes later, and sped toward a crowd that was trying to help the injured young woman.
One of the Samaritans, a 23-year-old man, was mowed down, but miraculously not killed, by Saunders' minivan, McGinnis said.
Saunders fled the scene a second time, but was arrested by police at his Northeast Philadelphia home a short while later.
He was charged with multiple counts of attempted murder, driving under the influence, aggravated assault and related offenses.
"It shocks your conscience when you hear about these poor, innocent people who were out having a nice evening," McGinnis said, "and then they run into a moron like this guy."
Investigators knew of no motive that could explain Saunders' shocking rampage.
"As far as we know, it all started outside the bar as an accident," McGinnis said.
Saunders left Albert's, on Grant Avenue near Academy Road, and struck another car as he attempted to leave the lot, McGinnis said.
The other driver exchanged words with Saunders, and punched Saunders' side mirror.
"He [Saunders] then intentionally strikes the man's vehicle five times," McGinnis said.
Saunders, who was driving with a suspended license, "then backs into another vehicle, then comes up and hits a third vehicle," McGinnis said.
The owner of the third car stood in front of the minivan and told Saunders to wait while police were called to the accident scene.
Saunders revved his engine, and inched the minivan toward the man, who pulled out a handgun in self-defense. The man, who was not identified, had a permit for the weapon.
McGinnis said Saunders slammed on the gas pedal, but ended up striking the man's girlfriend, Chelsea Murnigham. She suffered injuries to her hip, shoulder, and right side.
Saunders sped away, but returned moments later, when 10 bar patrons tried to tend to Murnigham. McGinnis said Saunders sped across a median on Grant Avenue and raced into the parking lot toward the crowd.
The "van literally bounced in the air" as it rolled over Brian Reilly, of Penndell, McGinnis said. Reilly was taken to Aria Health-Torresdale in serious condition with shoulder injuries, he said.
Police caught up with Saunders outside his home on Fitler Street near Outlook avenue. "He was swaying, staggering and incoherent," McGinnis said. "The whole thing is outrageous."